Can Putin Tame North Korea? Moscow Urges Pyongyang Against Using Force Ahead of China Summit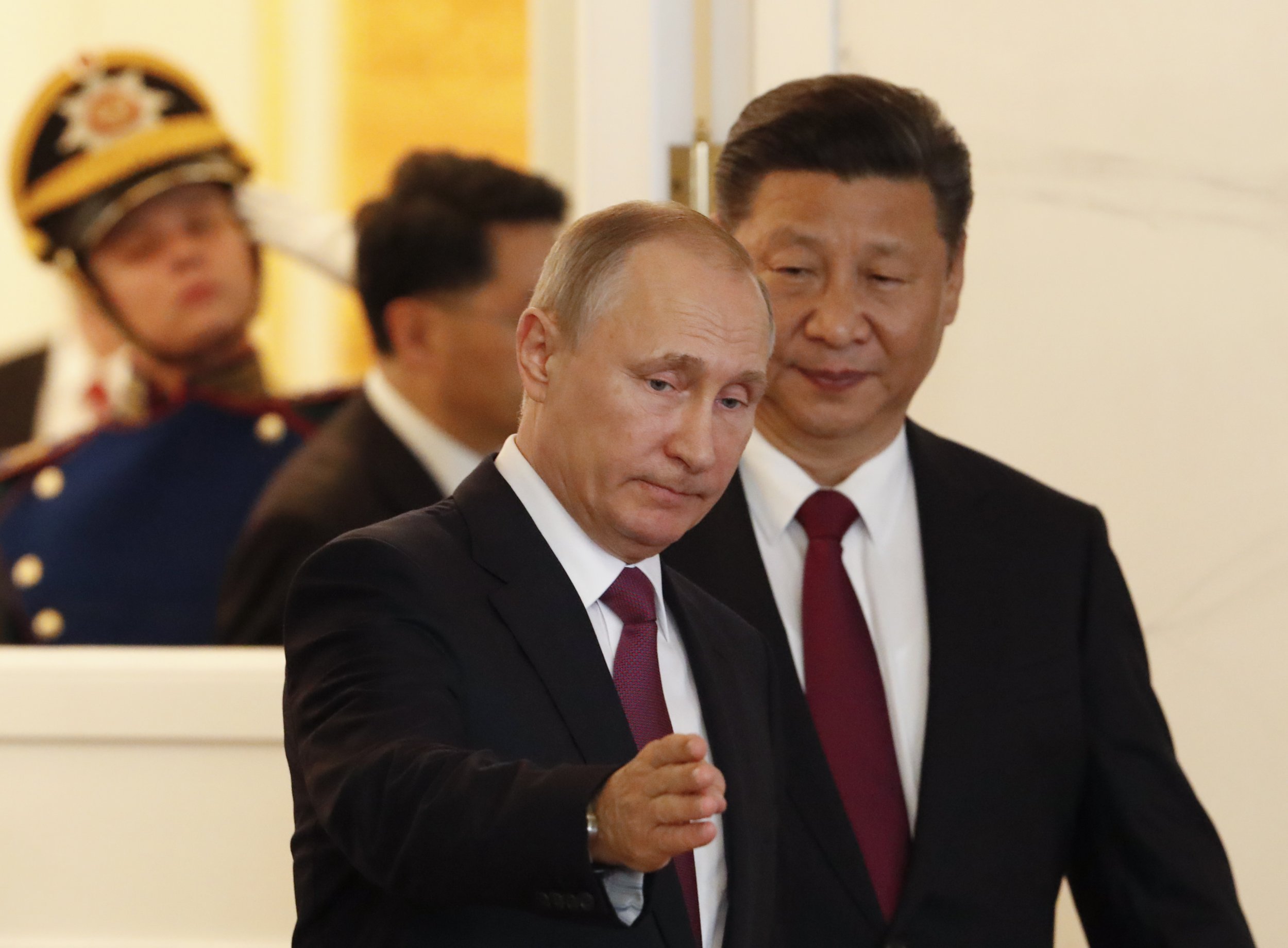 Russia has urged North Korea to steer clear of using force and instead opt for "maximum restraint" as Pyongyang's feud with neighbor South Korea simmers.
Russia's Foreign Minister Sergei Lavrov made the plea, addressed to "all sides involved" in the conflict's resolution, during a meeting with his North Korean counterpart in the Philippines Monday. Lavrov's comments, paraphrased by Russia's Foreign Affairs Ministry, come as he confirmed that Russian President Vladimir Putin will discuss North Korea further with Chinese President Xi Jinping in a meeting next month.
Read more: Putin's shirtless vacation pushes Russian press into overdrive
China and Russia are North Korea's only neighbors besides South Korea. Russia has so far not taken a hard stance on the dispute. Moscow's strategy has largely reflected that of Beijing, unquestionably North Korea's most important trading partner.
Putin and Xi will both attend the next BRICS summit (encompassing Brazil, Russia, India, China and South Africa) in the Chinese city of Xiamen next month, Russian state news agency Itar-Tass reported, citing Lavrov. The meeting will likely be their first since their countries backed a U.S. draft to impose new sanctions on North Korea last week in an encouraging sign for Washington. U.S. President Donald Trump praised Russia and China on Twitter.
"The United Nations Security Council just voted 15-0 to sanction North Korea. China and Russia voted with us. Very big financial impact!" Trump tweeted.
The U.N. Security Council unanimously banned North Korean exports of coal, iron, iron ore, lead, lead ore and seafood. The sanctions may cut a whole billion from North Korea's $3 billion annual export revenue.
The push for more sanctions came as a result of the North's two intercontinental ballistic missile tests last month. The U.S. is allied with neighboring South Korea, which is most directly threatened by Pyongyang's militarization. The tests ran contrary to China and Russia's line on the regional conflict, opposing nuclear proliferation in principle.
U.S. envoy to the U.N. Nikki Haley praised the new unanimity in the Security Council, stating that the organization "spoke with one voice" during the vote on the new sanctions, CNN reports.
"To have China stand with us, along with Japan and [South Korea] and the rest of the international community telling North Korea to do this, it's pretty impactful," Haley said. "This was a strong day in the U.N., it was a strong day for the United States and it was a strong day for the international community. It was not a good day for North Korea."
The upcoming meeting between Putin and Xi is unlikely to signify any revamping of strategy, says Alexander Gabuev, chair of Russia in the Asia-Pacific Program at the Carnegie Moscow Center. In fact, the new sanctions are not a huge sacrifice for Russia.
"So far, nothing indicates that Moscow and Beijing will try to craft a new strategy towards the Democratic People's Republic of Korea beyond what was said during their meeting in early July," Gabuev says. "Russia doesn't have that much skin in the game and has not that many tools to influence the situation, so the Kremlin is comfortable following China's lead on North Korea.
"Russia is quite happy with the language of the new U.N. Security Council resolution, since it secures most of Russian commercial interests with regard to North Korea, and the document itself is seen as a good diplomatic tool that will prevent the U.S. and its allies from any unilateral dramatic measures," continues Gabuev. Thousands of North Korean workers are estimated to be seeking temporary employment in Russia, and their movement is not part of the sanctions package.
Says Gabuev, "Moscow expects that the situation won't change dramatically over the course of the next months, so there is no pressing need now to work on plan B."