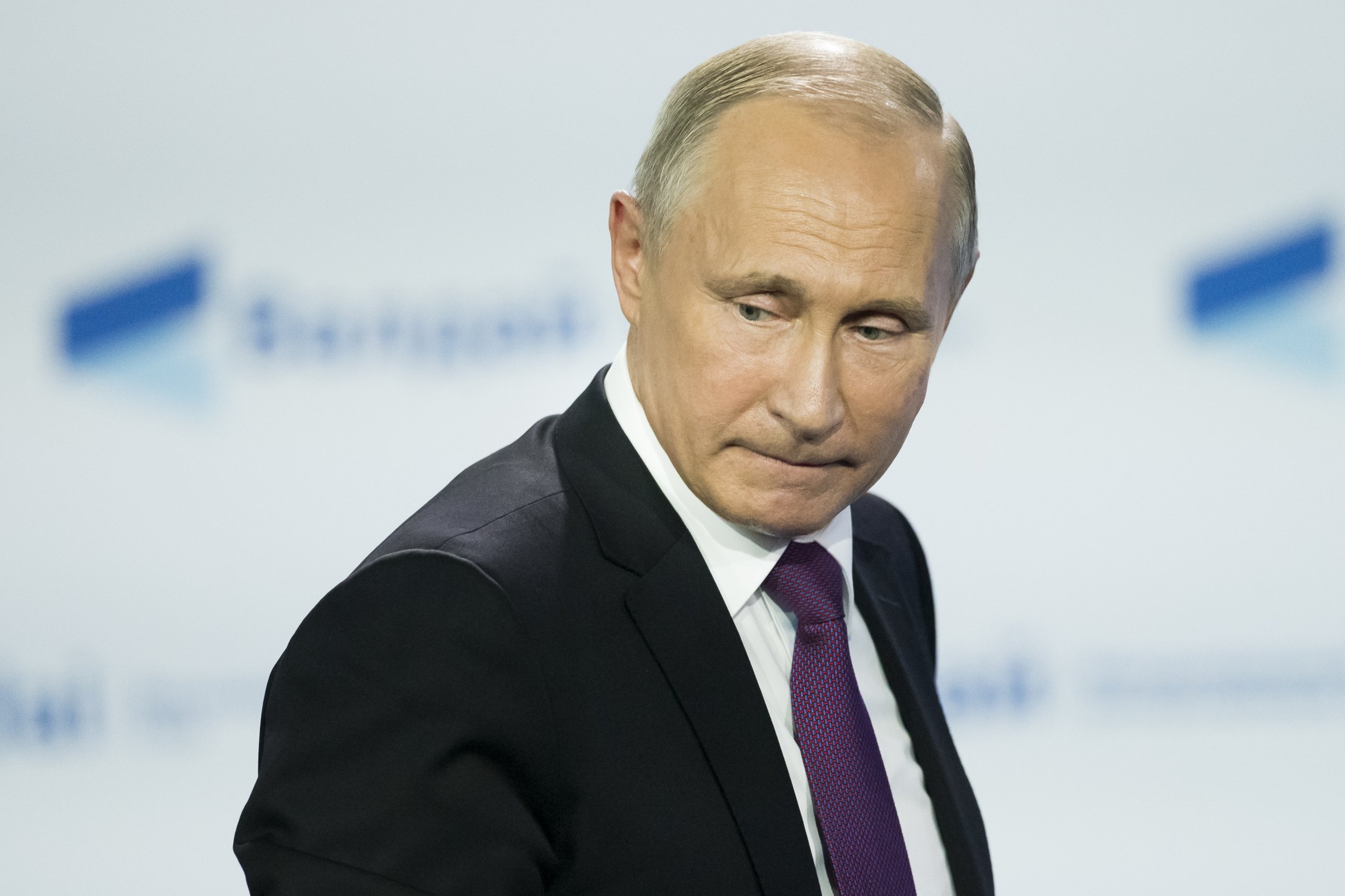 Russian President Vladimir Putin is calling for his country to strengthen its cybersecurity to combat extremists—and perhaps in the process, it could prevent other countries from acting like itself, considering Russia is believed to have used hackers to meddle in the U.S. presidential election last year.
Speaking before Russia's Security Council on Thursday, Putin urged better controls and monitoring of those who use the internet to spread extreme ideas and actions. He did not mention specific groups or ideologies, but groups like the Islamic State militant group (ISIS) use the internet to recruit and to help carry out attacks across the globe.
"The security of Russia's internet must be heightened, we must fight against those using the information space to spread extremist ideas," Putin said, according to Reuters.
Known for suppressing Russia's media and its people's rights to free speech, Putin did stress he was not calling for infringement on privacy or even for walling off Russia from the online world, as China has done with its so-called Great Fire Wall.
"At the same time, I would like to stress that there can be no talk about restricting access of law-abiding citizens to the worldwide web, about any pervasive barriers and filters," Putin said.
His comments came a day after companies in Russia and Ukraine were victimized by a cyberattack, according to the Associated Press. The attack involved malicious software found at a Ukrainian airport and at the private Russian news agency Interfax.
The U.S. intelligence community in January came to the conclusion that Russia intended to tip the U.S. election in favor of President Donald Trump over Democrat Hillary Clinton at Putin's behest. Trump has largely refuted this idea publicly, and Putin reportedly denied doing so to Trump.
Trump claimed he twice confronted his Russian counterpart during the Group of 20 summit in Hamburg, Germany, this summer, but he said Putin denied the accusation and the billionaire later said he believed Putin.
Trump also said he and Putin discussed launching a joint cybersecurity effort to fight against election hacking.
During Trump's first 10 months in office, though, media reports and members of the intelligence community have said Russia did indeed use the internet to influence the U.S. election, and it reportedly continues to meddle in U.S. affairs.
Social media and technology giants like Facebook, Twitter and Google-owned YouTube have disclosed that thousands of accounts were set up on their sites by Russians who attempted to stir racial and social divisions in the U.S. The companies are scheduled to send representatives to appear at hearings related to Russia before the House and Senate intelligence committees on November 1.