Questions have been raised about whether an encounter Vladimir Putin had with Russian soldiers was staged.
On Wednesday, the Kremlin said that the Russian president had visited a hospital to meet with servicemen wounded in the Ukraine war.
Accompanied by Russian Defense Minister Sergei Shoigu, images released by the Kremlin pool show Putin shaking the hands of servicemen at Moscow's Mandryk military hospital.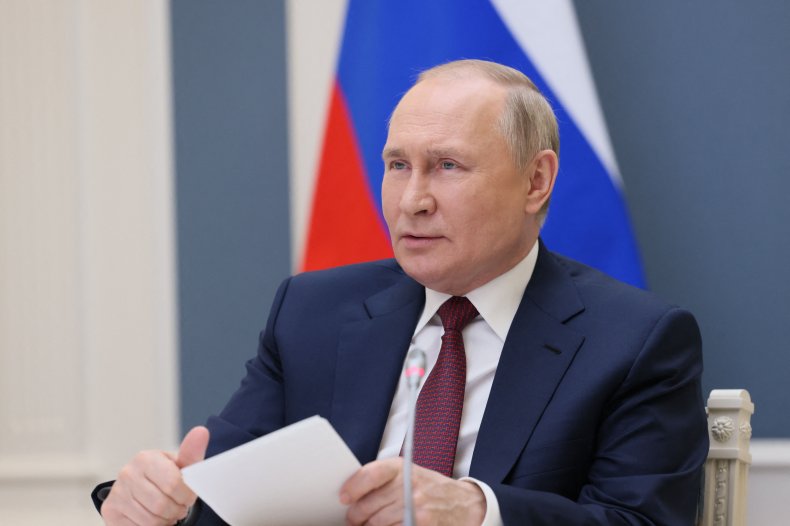 Putin met with hospital staff and asked one soldier about his nine-month old son, whom the Russian leader said would be proud of his father, according to a Rossiya 1 TV post shared on Telegram. Russian soldiers were confronted with "mortal danger" and so should be treated as "heroes," Putin said.
But eagle-eyed social media users had an unnerving sense of déjà vu. "Putin met with a wounded soldier who, by a strange coincidence, was also a factory worker he previously met," tweeted Adam Rang, a disinformation volunteer who monitors Kremlin messaging.
Ukrainian racing car driver Igor Sushko tweeted the same picture with the message, "In case you were wondering how #Putin can possibly risk being in the presence of regular #RussianPeople. He never does."
Russia has passed tough laws in which those convicted for propagating "fake news" about the country's military can face jail sentences of up to 15 years.
For years, speculation has swirled over whether photo opportunities featuring the Russian leader intended to highlight his credentials as a man of the people were genuine encounters or stage-managed PR operations involving members of the Federal Protective Service.
In August 2021, the independent news outlet Novaya Gazeta reported how a visit by Putin to a cement factory in the Russian republic of Bashkortostan may not have been all it was cracked up to be.
Some locals noticed that three of the employees in high-vis jackets who posed next to Putin in the photo of the president were local administration workers.
In August 2017, social media users also noticed the similarity between those pictured next to Putin at the Yuriev Monastery in Novgorod and individuals surrounding the Russian leader on a fishing expedition and other events.
These images were also shared by Rang who said the appearance of regime-connected individuals posing in different roles has been well documented for more than a decade. The pictures are dubbed "Konservi" which means conserves or tinned goods.
"Despite the huge investment in propaganda by Putin's regime, it's sometimes surprisingly easy to spot ways in which his media appearances have been stage-managed," Rang told Newsweek. "It's difficult to fake authenticity when, for example, you are terrified of meeting ordinary Russian citizens."
"It may be quite effective most of the time for a domestic audience where scrutiny is severely restricted but it also highlights the reality of an insecure and out of touch authoritarian dictator who is most at ease at the end of comically long tables," he added.
Newsweek has contacted the Kremlin for comment.