Putin Salutes Russian Jews Over Soviet 'Liberation' From Nazis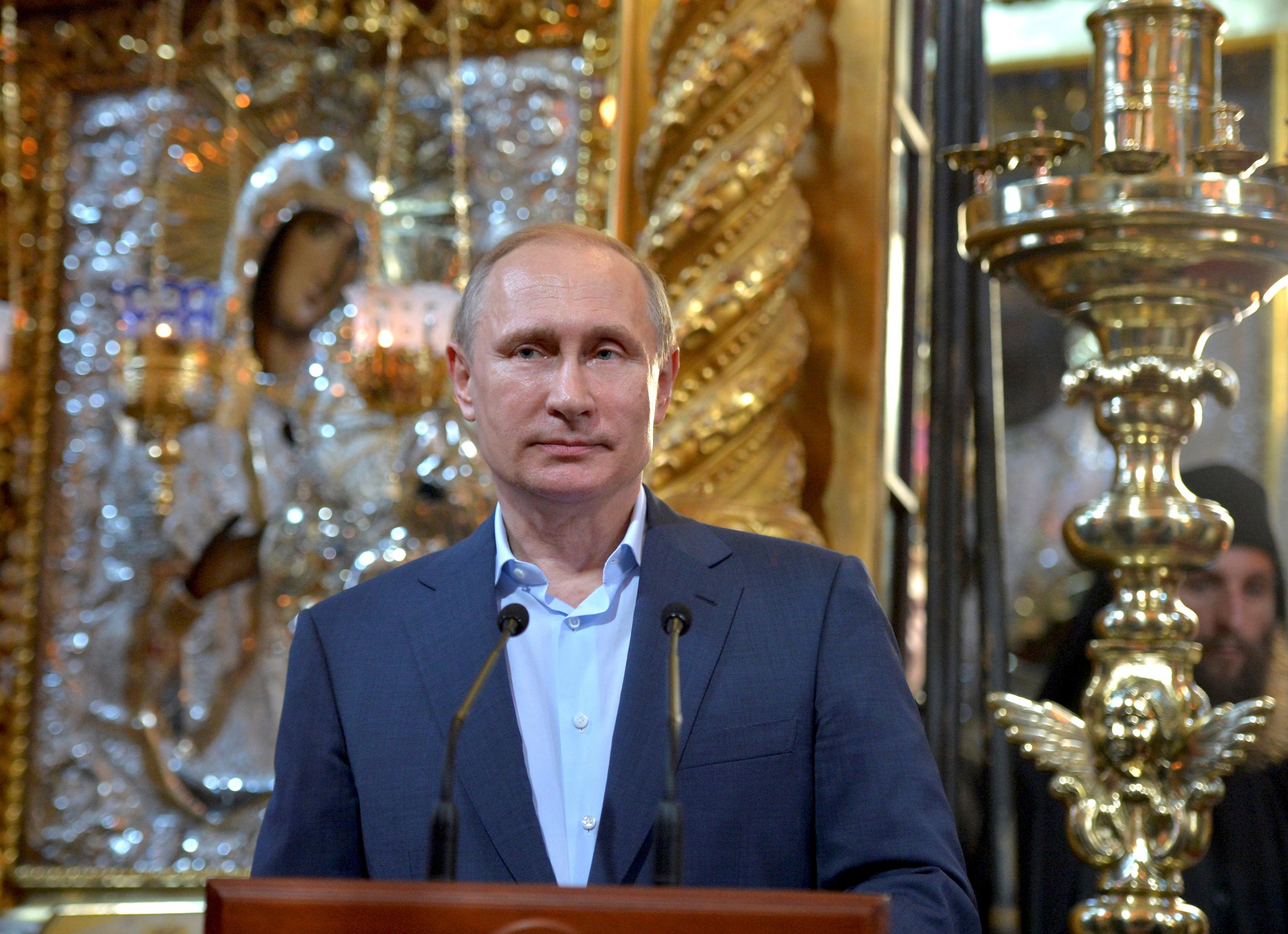 Russian President Vladimir Putin has sent his regards to his country's Jewish community, hailing the Soviet Union for saving both them and Europe from the Nazis.
For the third year in a row Russia will mark a holiday intended to celebrate the "Salvation and Liberation" of Jews from the Nazis during World War II. The holiday uses the Jewish calendar to mark the date most tied to the allied victory over Nazi Germany in 1945 and the liberation of the series of Nazi concentration camps. It links with the Soviet May 9 holiday, which is marked annually by the Russian government with a large military parade.
Putin issued a message to Jewish Russians on Friday, claiming the holiday serves as "a tribute to the great feat of the Red Army troops who crushed Nazism and saved from destruction, not only Jews, but also the people of Europe and the world."
"Of course this is a decisive statement against those who try to deny the Holocaust and skew the events of World War II," Putin said in a statement published by the Kremlin. "I am convinced the wider celebration of the Day of Salvation and Liberation will affirm to the spiritual and historical traditions of Russian Jews and the patriotic rearing of the young," he added.
German Zaharyaev, a spokesman for Russian Jewish communities and one of the first campaigners to call for the holiday to be recognized, has welcomed messages of support and said the holiday did not intend to detract from existing World War II celebrations.
Putin has previously accused Western commemorations of victory over the Nazis of underplaying the Soviet Union's part in pegging back Germany's troops from the east. However, Putin has also embraced the Soviet celebrations with little acknowledgment of alleged Soviet war crimes and allegations of state anti-Semitism, particularly under the leadership of Joseph Stalin.
Last month, a Kremlin spokesman told journalists they shouldn't "draw conclusions" from the fact that World War II victory celebrations omitted mentions of non-Soviet allies.
Putin himself has received praise from the U.S. State Department's envoy for his rhetoric against anti-Semitism, but an investigation by Israeli daily newspaper Haaretz last year expressed concern at the high number of Russian opposition figures who are Jewish and are often attacked on that basis.