Putin Says Allah Has "Decided to Punish" Turkey's Leaders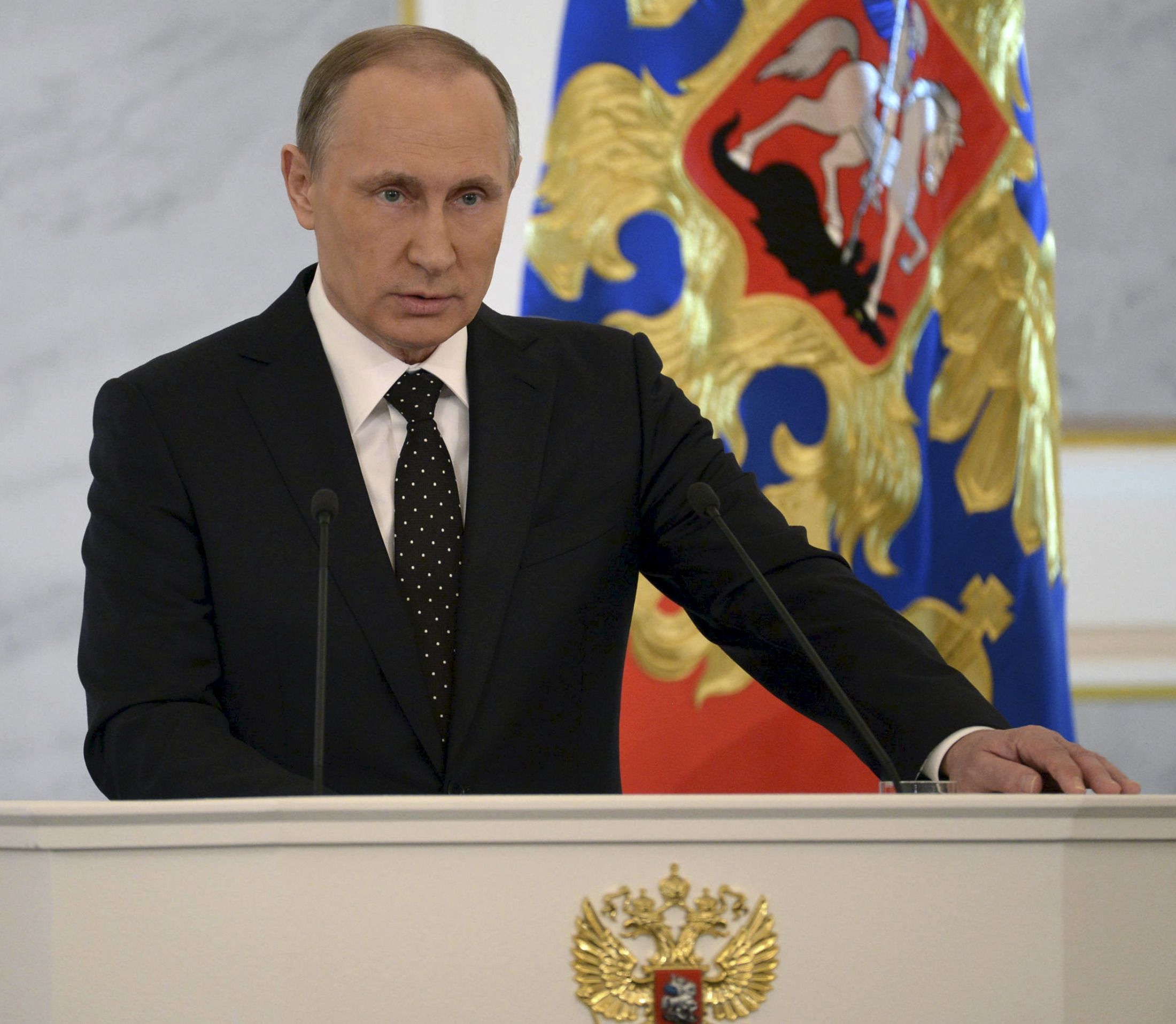 Russian President Vladimir Putin has further deepened the rift between Moscow and Ankara by telling Russia's most powerful state officials that he believes "Allah has decided to punish" the Turkish government by depriving its members of reason.
In his annual state of the nation speech to ministers, parliamentarians and other state officials broadcast on public TV channel Rossiya 24 on Thursday, Putin once again lambasted Ankara's "shot in the back," referring to the Turkish military's downing of a Russian jet near the Syrian border last month.
"All in all, dear colleagues, I do not understand why they did this," Putin said. "Perhaps only Allah knows. And evidently Allah decided to punish the governing clique in Turkey by depriving them of sense and reason."
Putin's jab at Ankara came the day after the Russian president said that the growing "islamization" of Turkey was an even bigger cause for concern that the shooting down of the jet.
"We observe...that the current Turkish leadership, over a significant number of years, has been pursuing a deliberate policy of supporting the Islamization of their country," Putin told state news agency Itar-Tass on Wednesday. "We ourselves support Islam and will continue doing so, but the point at issue is the support of a more radical branch. And that in itself creates a very unfavorable environment."
Pro-Kremlin tabloid Komsomolskaya Pravda quoted Russian security expert Igor Korchenko saying that Putin's comments about Turkey's spiritual punishment show the president believes Turkey's actions "diverge with the fundamental principles of Islam, are inexcusable and deserve condemnation from the Islamic world."
As part of his speech, Putin also made sure to note that his beef is only with the top Turks. He told his audience on Thursday that Moscow does not equate Ankara with the "kind, hardworking and talented people of Turkey."