Putin Says KGB Agent Past Helped Prepare Him For Russian Presidency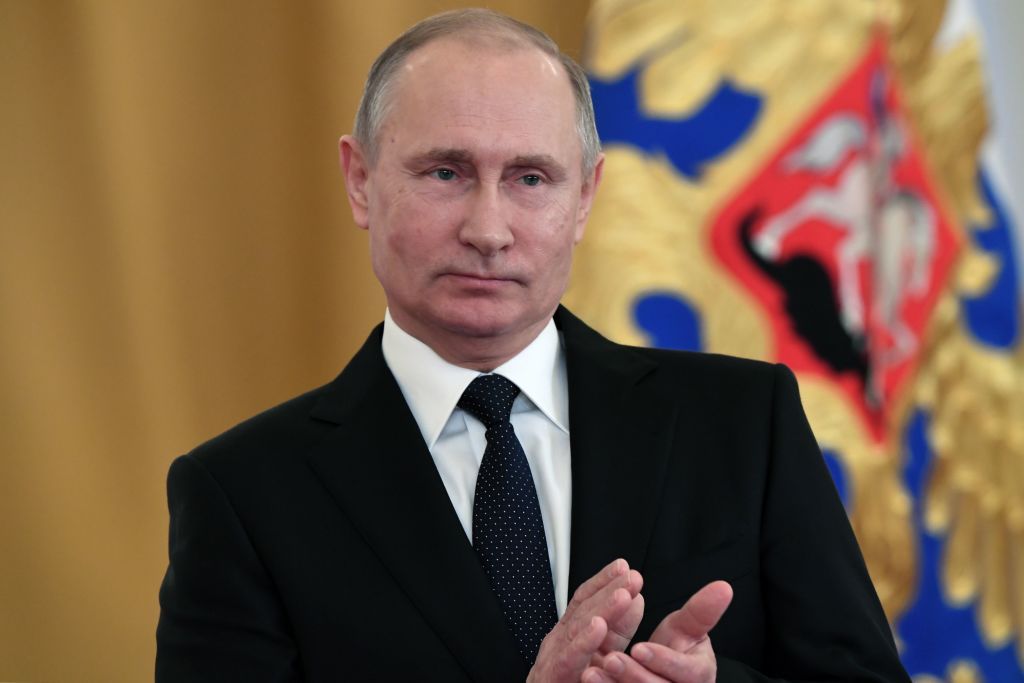 Russian President Vladimir Putin said his "previous work" as a Soviet spy for the notorious KGB prepared him for his role as head of state.
Putin, who worked for the secret Soviet security agency in East Germany and later in Moscow, told the interviewer that being a spy helped him to lead Russia and that he has not fundamentally altered his behavior, according to The Moscow Times.
"Yes, I'm in the limelight, but in my previous life I always tried to act as if I was constantly being watched," Putin added. "It's strange, but that's how it worked out, perhaps because of my previous work."
Putin served in the secret intelligence agency between 1975 and 1991, initially as an officer in East Germany, where his mission may have been to recruit East German Communist Party and Stasi officials, steal tech secrets, find compromising information about visiting Westerners, and travel undercover to West Germany.
When the Berlin wall came down in 1989, Putin reportedly brandished a gun and kept newly freed East Germans from pillaging the Russian spies' office to get secrets about what the Soviets and the Stasi had done. Years later, Putin would boast of his work in East Germany to bolster his credentials to lead Russia.
After the breakup of the Soviet Union in 1991, Putin returned to Russia and was appointed head of the Federal Security Service, which was the successor of the KGB. The FSB, as it is now known, has been linked to Russia's meddling in the 2016 American presidential election through hacking into computer systems and disseminating fake news. U.S. intelligence agencies accused two Kremlin spy agencies of hacking into Democratic party e-mails then peddling them to WikiLeaks. The Russian government denied that claim, but in June, Putin said it was "theoretically possible" that it could have happened.
Also during his appearance on the Russian state media television program on Monday, he praised the show for being "not only rich in information, but it pretty much always was and remains the standard-bearer of reliability." The network it runs on, Channel One, is often criticized as spreading fake news.
Putin is seeking a fourth term as Russian president in March.