Putin: Russia and EU Have 'No Problems' That Cannot Be Solved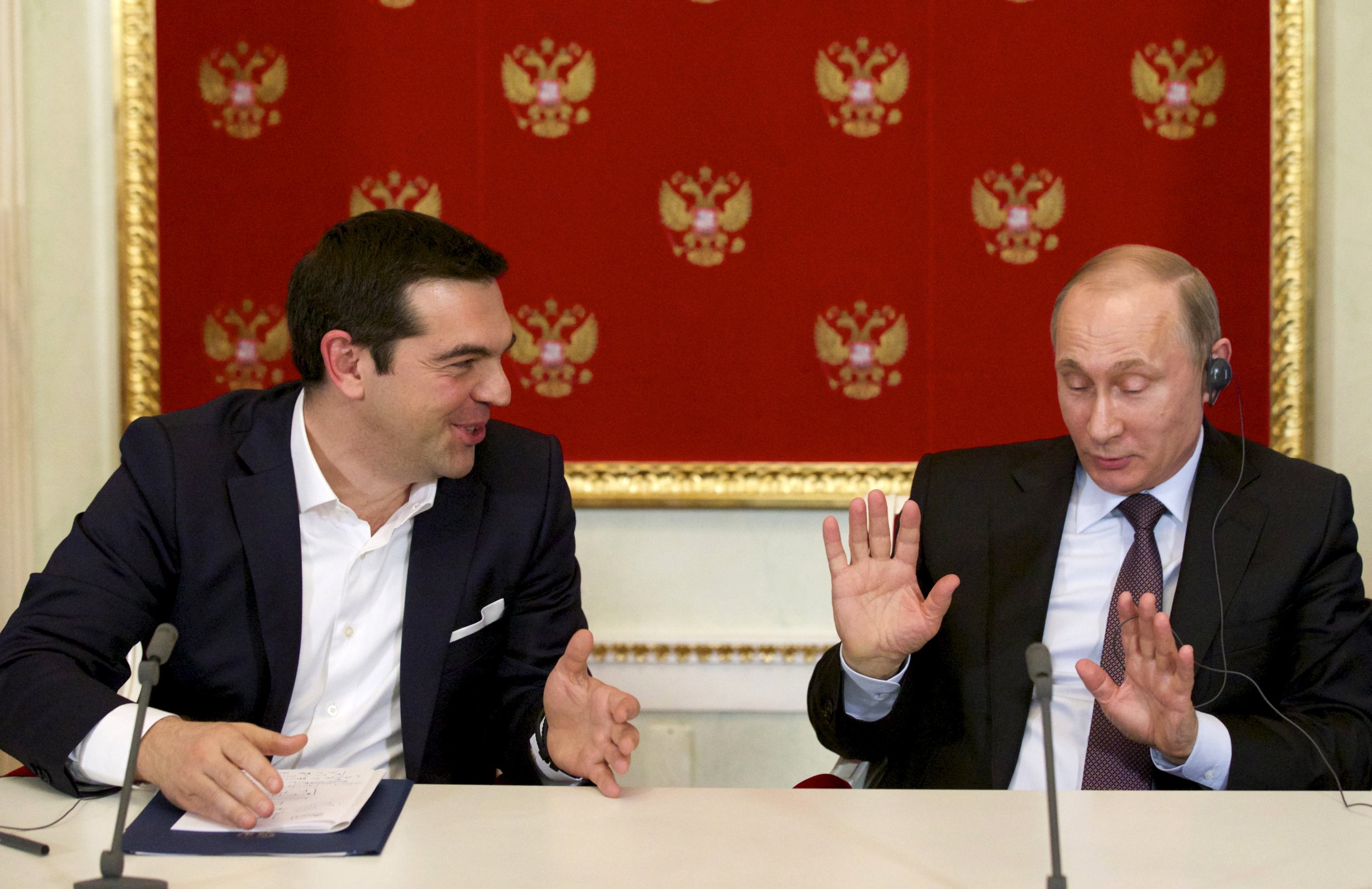 Vladimir Putin has declared that despite the current drop in relations between Europe and Russia, Moscow and the EU do not have "any problems that we cannot solve."
The Russian president has become a political pariah with EU and Western leaders since the start of the Ukraine crisis in 2014, with Russia excluded from G8 summits and diplomatic channels with the West cooling. Putin has since attempted to warm relations with EU members disenfranchised with Brussels, such as Hungary and Greece.
Ahead of a trip to Greece this week, Putin appeared more open to reconciliation with Western states and said in an opinion piece for Greek news agency Kathimerini that he wished to "get back to a multifaceted partnership" with Europe.
"I am convinced we should draw appropriate conclusions from the events in Ukraine and proceed to establishing, in the vast space stretching between the Atlantic and Pacific oceans, a zone of economic and humanitarian cooperation based on the architecture of equal and indivisible security," Putin wrote. "Harmonizing European and Eurasian integration processes would be an important step in this direction."
However, Putin made sure to put the blame on the EU for the drop in relations. He reminded Greeks of Russia's historic role in promoting the country's independence from the Ottoman Empire in the 19th century and highlighted that the drop in trade with Russia has affected Greece's beleaguered agriculture and energy sectors.
"Russia proceeds from the need to establish dialogue with the EU in the spirit of equality and genuine partnership on a variety of issues ranging from visa liberalization to the formation of an energy alliance," Putin said. "However, we do not yet see our European colleagues' willingness to follow such a mutually beneficial and promising path."
"These days, Greece is Russia's important partner in Europe," he added. "I know that Greece remembers its achievement of independence was due in no small measure to Russia's efforts."
Putin is due to arrive in Athens on Friday and meet with Greek President Alexis Tsipras. The Greek government's warming relations with Russia have troubled pro-EU factions, especially considering the far-left ruling Syriza's party role in arguing against repaying Greece's loans to EU lenders.