Russian president Vladimir Putin has called on the international community to ensure the findings of the Nuremberg trials are not undermined, as Russia announced six new probes into Nazi war crimes.
On the 75th anniversary of the start of the hearings, which tried 24 of the most important leaders of the Third Reich, Putin said that their findings were important in "preserving the historical truth" about the conflict known in Russia as the Great Patriotic War.
Addressing the start of the Nuremberg Lessons conference, Putin said on Friday that Russia was opening up its archives into Nazi actions in the Soviet Union and that "such crimes have no statute of limitations."
"The Nuremberg decisions are still relevant today," he said, describing how their findings had been the basis of a decision by a court to recognise the execution of more than 2,500 people near the village of Zhestyanaya Gorka in the Novgorod Region as an act of genocide.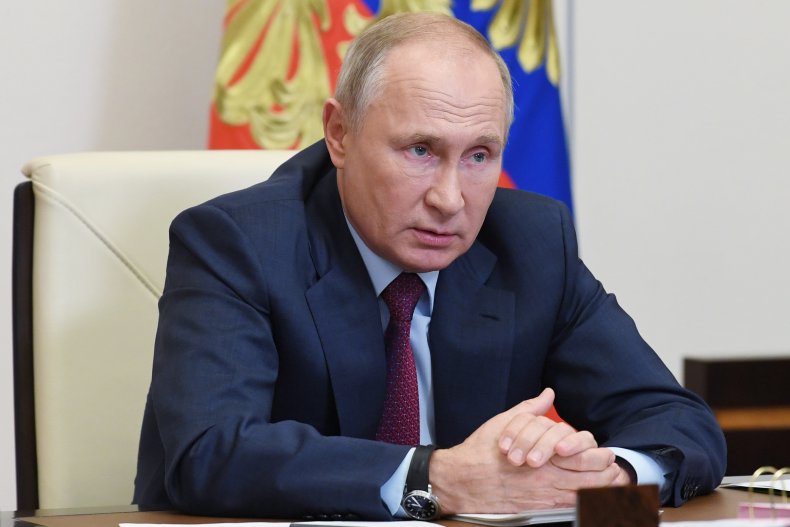 "That was the first such precedent in Russian legal practice," he said, "It is the duty of the entire international community to safeguard the Nuremberg Trials' decisions, because they concern the principles that underlie the values of the post-war world order and the norms of international law," Putin said, according to a Kremlin transcript.
He added that the trials were important "to counteract the intentional distortions and falsifications of the events of the Second World War... especially the unscrupulous dishonest attempts to justify and even glorify Nazi criminals and their accomplices."
During the forum, whose participants include journalists, historians and military experts, Russian Prosecutor General Igor Krasnov announced that six new criminal cases into Nazi war crimes on Russian territory had been launched.
Archives have been declassified into Nazi actions in the republics of Karelia and Crimea, Krasnodar Territory, Leningrad, Novgorod, Pskov and Rostov regions, he said, according to Interfax.
Putin is keenly focused on Russia's World War Two legacy and has rejected criticism for the Soviet non-aggression pact with Nazi Germany in 1939 that divided much of Eastern Europe into German and Soviet spheres of influence.
Last December, Putin described a resolution by the European Parliament that blamed the agreement for the outbreak of World War Two as "sheer nonsense."
In June this year, an article for The National Interest in Putin's name rejected Western criticism of Soviet actions at the beginning of the war. He pointed to how prior to it, the 1938 Munich agreement saw the U.K. and France try to appease Adolf Hitler.
The graphic below by Statista shows Vladimir Putin's time in office.