Vladimir Putin Tells Russian Defense Companies to Prepare for War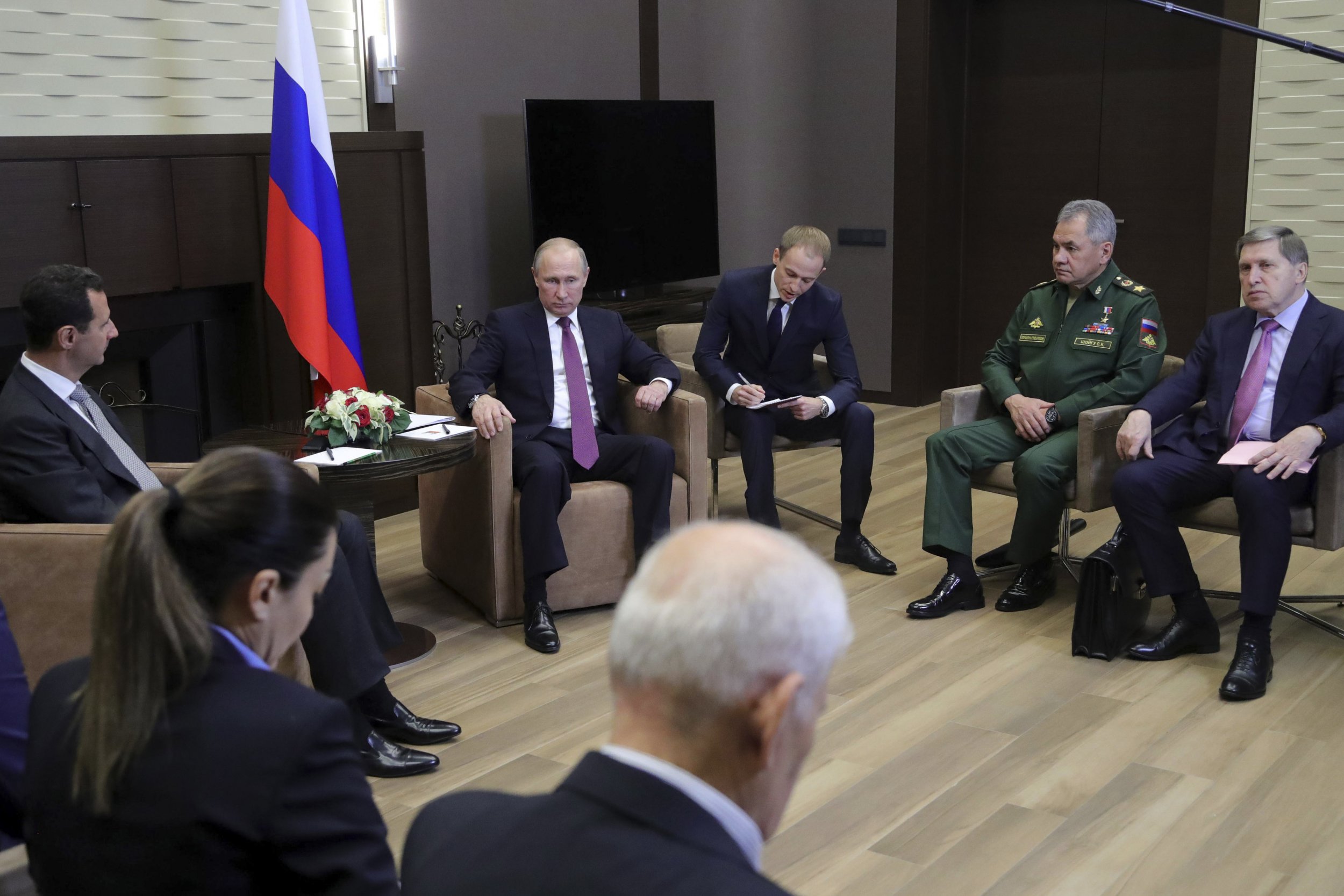 Russian President Vladimir Putin demanded that his country's biggest enterprises must show that they can step up arms production and important services on short notice to be war-ready.
"The economic ability to increase the production of defense products and services quickly is a vital element of military security," Putin told military leaders and senior officials in the defense industrial complex on Wednesday. "All strategic and simply large companies, regardless of the type of ownership, must be able to do this."
Related: Here is Russia's video "evidence" of a U.S. pact with ISIS. It's from a computer game
The Russian president raised the issue after listing the country's successes in raising combat readiness for a hypothetical war scenario. Putin singled out Russia's large Zapad 2017 exercise with Belarus in September, during which units across Russia practiced for a threat akin to an attack by Western nations.
Putin praised the efficiency of troops and reservists that took part, as well as the transportation infrastructure used, according to the Kremlin's video recording of the meeting.
"We need to review once again the defense companies' ability to quickly increase output," Putin said, reading out a prepared statement for the meeting. "The exercise has exposed certain shortcomings. We must analyze them so as to propose additional measures to enhance mobilization readiness."
The Russian leader provided no figures and set no targets for defense companies but asked officials to draw up output recommendations for the industry giants.
While Russia has repeatedly dismissed fears that it seeks to start a war with NATO, insisting its broad Western-heavy reinforcement is defensive, the Kremlin's dubious interpretation of events on the ground in Ukraine and Syria have damaged Western trust in Moscow's statements.
Since Russia annexed Crimea from Ukraine in 2014—a military operation it initially denied—it has inconsistently pleaded innocence over causing or interfering the ongoing conflict raging in the eastern Donbass region of its southern neighbor. Western support for Ukraine's decision to pursue integration with the European Union, as opposed to entangle itself in more deals with Russia, has eroded Moscow's relationship with the U.S. and much of Europe.
In a bid to showcase strength at a time of political strife, Russia has increased military activity and drills, as well as reforming military units along its western borders.