Vladimir Putin Pays Tribute to Prince Dimitri Romanov After Dynasty Elder's Death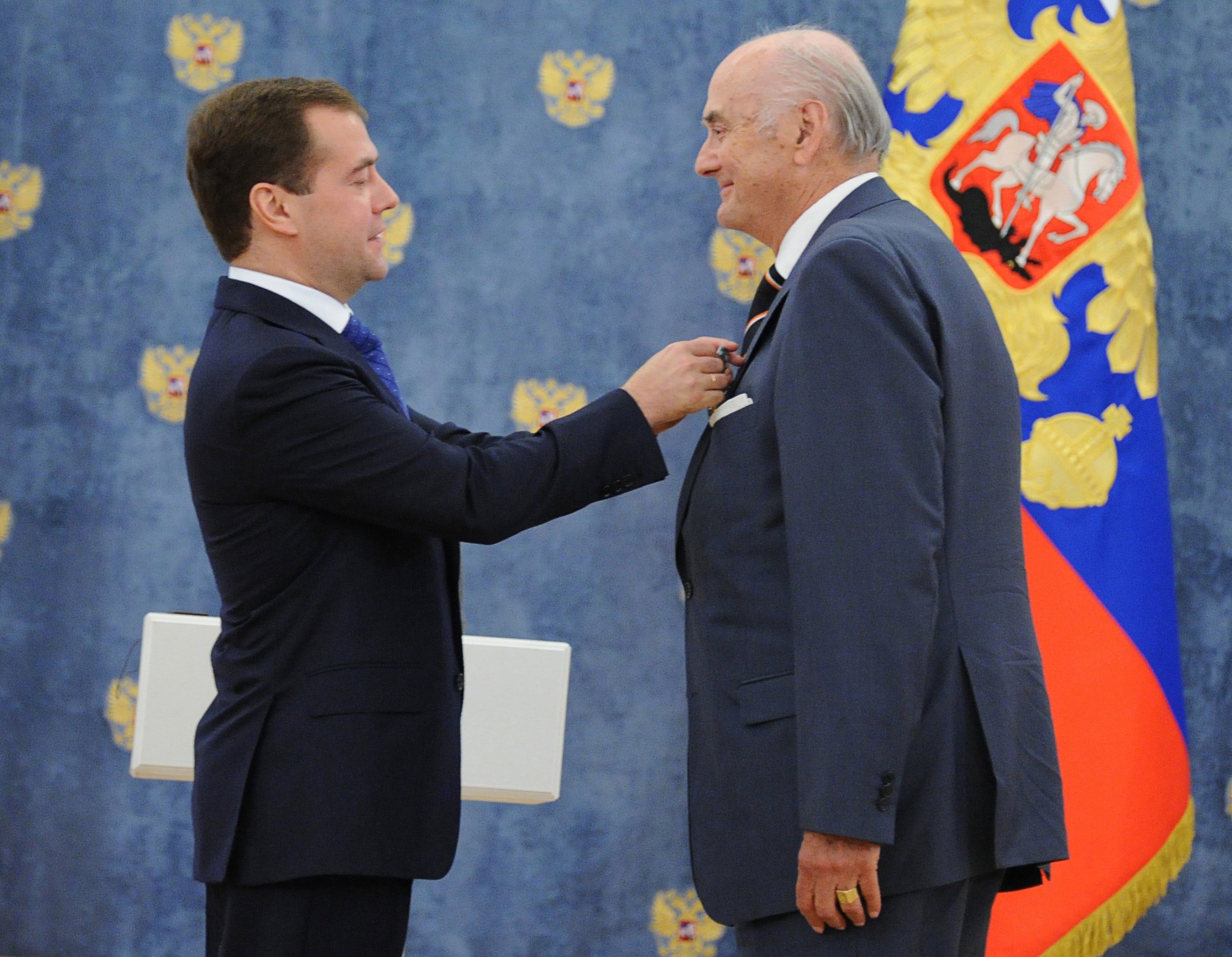 Russian President Vladimir Putin has paid tribute to the oldest living descendant of the Romanov dynasty, who died at the weekend.
Dimitri Romanov, who was a nephew to the second cousin of Nikolay II and bore the princely title knyaz, passed away in a hospital in Denmark on December 31. He was 90.
Putin had kind words for Dimitri in a statement circulated by the Kremlin on Monday.
"Throughout his life, the chairman of the Romanov Family Association kept the indissoluble spiritual connection with the motherland and made a great contribution to the dissemination of knowledge about the history and culture of our country abroad and about the heritage and traditions of the Russian Imperial House," Putin said.
Dimitri was a descendant of Nikolay II, who was executed in 1918 alongside his immediate family a year after Vladimir Lenin's Bolshevik Communists forced his abdication.
Some members of the royal house were able to flee the Communist takeover, however, including Dimitri's parents. He received tutelage in Russian and visited his parents' homeland following the collapse of the Soviet Union in 1992.
In the last years of his life, Dimitri headed the Romanov dynasty, preserving its heritage via the Romanov Family Association, which also raises funds for charitable causes in Russia.
Putin praised Romanov's "sincere love for the country and its people" and hailed his "selfless aide to orphans, disabled, veterans," via the Romanov organization.
"Russia is proud of our outstanding compatriot," Putin said. "The fond memory of Dimitri Romanovich Romanov will remain forever in the hearts of those who knew and appreciated this remarkable man."
It is likely that the headship of the Romanov dynasty will now be transferred to British-born Prince Andrew Romanov.