Putin Set to Meet With Ukrainian Counterpart and EU Leaders In New Year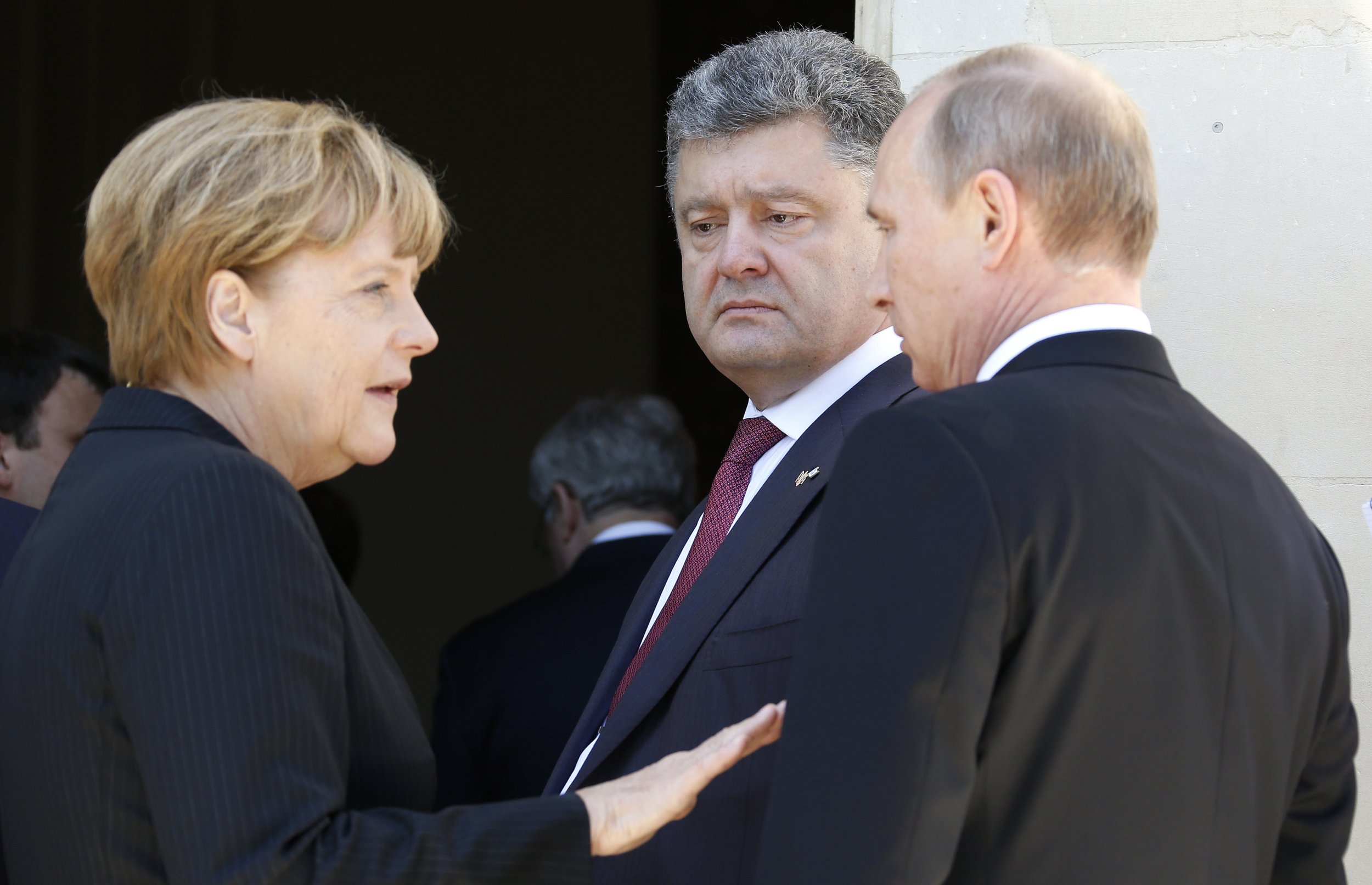 Ukrainian president Petro Poroshenko will meet the leaders of Russia, France and Germany in January in the Kazakh capital of Astana to discuss the ceasefire in the Ukraine's east between pro-EU and pro-Russian forces, he told press on Monday.
"My diplomatic year will start on January 15 in Astana with Normandy-style talks," Poroshenko said, referring to the group of leaders known as the 'Normandy Four' who first met in northern France last June to discuss the escalating situation.
The group will consist of German chancellor Angela Merkel, French president Francois Hollande, Russian president Vladimir Putin and and Poroshenko himself. The first time the four leaders met to discuss the Ukrainian crisis was during the 70th anniversary commemorations of the D-Day in Normandy, France and the groups has since met on two other occasions.
The last meeting involving the four leaders was held in September in the Belarusian capital Minsk, where Poroshenko presented a ceasefire plan which all sides agreed to. However, since then hostilities in eastern Ukraine between pro-Russian rebels and Kiev-loyal forces have continued and Poroshenko, as well as his government's prime minister Arseniy Yatsenyuk, have complained Putin has not upheld the agreement.
Meanwhile the Kremlin has denied it is backing Ukrainian separatists in any formal way and therefore does not hold itself responsible for the actions of pro-Moscow rebels.
On Monday Poroshenko's aide Yury Ushakov said he had resumed direct negotiations with pro-Russian rebel leaders in Ukraine's Donetsk and Luhansk last week in the Belarussian capital Minsk.
Talks have since encountered difficulties however due to differences in how to achieve the ceasefire, with rebels insisting on extending their territorial control to the port city of Mariupol with debate also surrounding control of Donetsk airport.
German newspaper Bild photographed Angela Merkel on holiday in Switzerland, where she was intending to spend Christmas, but it was then reported she was forced to call off her holidays to hold work conference calls, one of which was notably with Vladimir Putin. German media reported Merkel had urged Putin to reign in pro-Moscow rebels in eastern Ukraine during the conversation.
Putin Set to Meet With Ukrainian Counterpart and EU Leaders In New Year | World