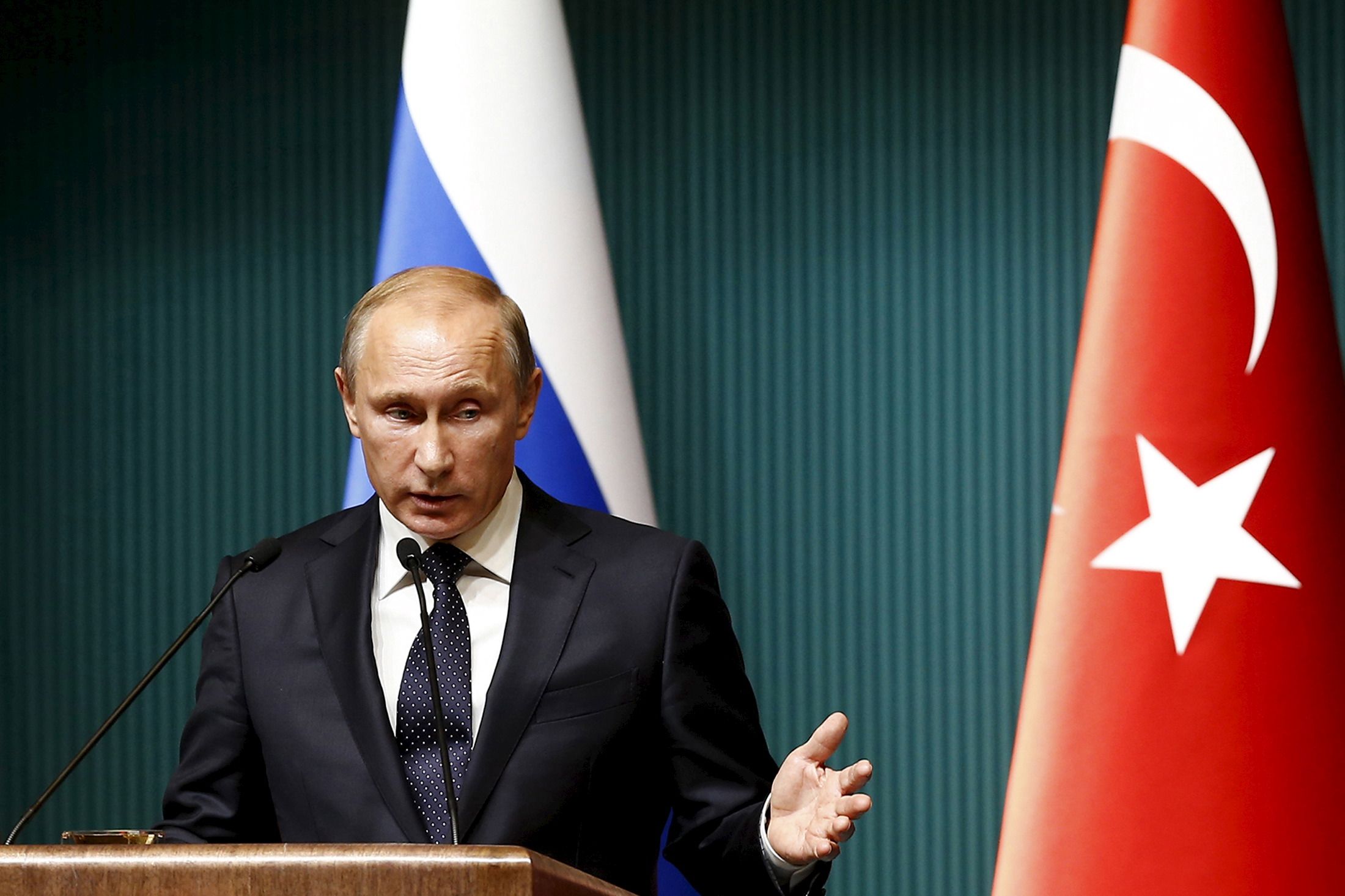 MOSCOW (Reuters) - Russian President Vladimir Putin signed a decree imposing economic sanctions against Turkey on Saturday, four days after Turkey shot down a Russian warplane near the Syrian-Turkish border.
The decree, posted on the Kremlin's website, said a ban on charter flights from Russia to Turkey would be introduced, that Russian tour operators should stop selling trips to Turkey and that imports of some Turkish products would be halted.
It also said the operations of Turkish companies in Russia and the employment of Turkish staff by Russian firms would face restrictions and ordered the government to prepare a list of goods, firms and jobs that would be affected.
The degree, which came into force immediately, was entitled "On measures to ensure Russia's national security and protect Russian citizens from criminal and other illegal activities, and the application of special economic measures against Turkey."
Some of the measures announced had already been informally introduced.
Turkey mainly sells food, agricultural products and textiles to Moscow. A Kremlin spokesman said earlier on Saturday there could be up to 200,000 Turkish citizens on Russian soil.
Putin signed the decree days before a climate change summit in Paris next week, which Turkish President Tayyip Erdogan said earlier on Saturday could be a chance to repair relations with Moscow.