Kadyrov: Putin Should Get Nobel Prize, Not Obama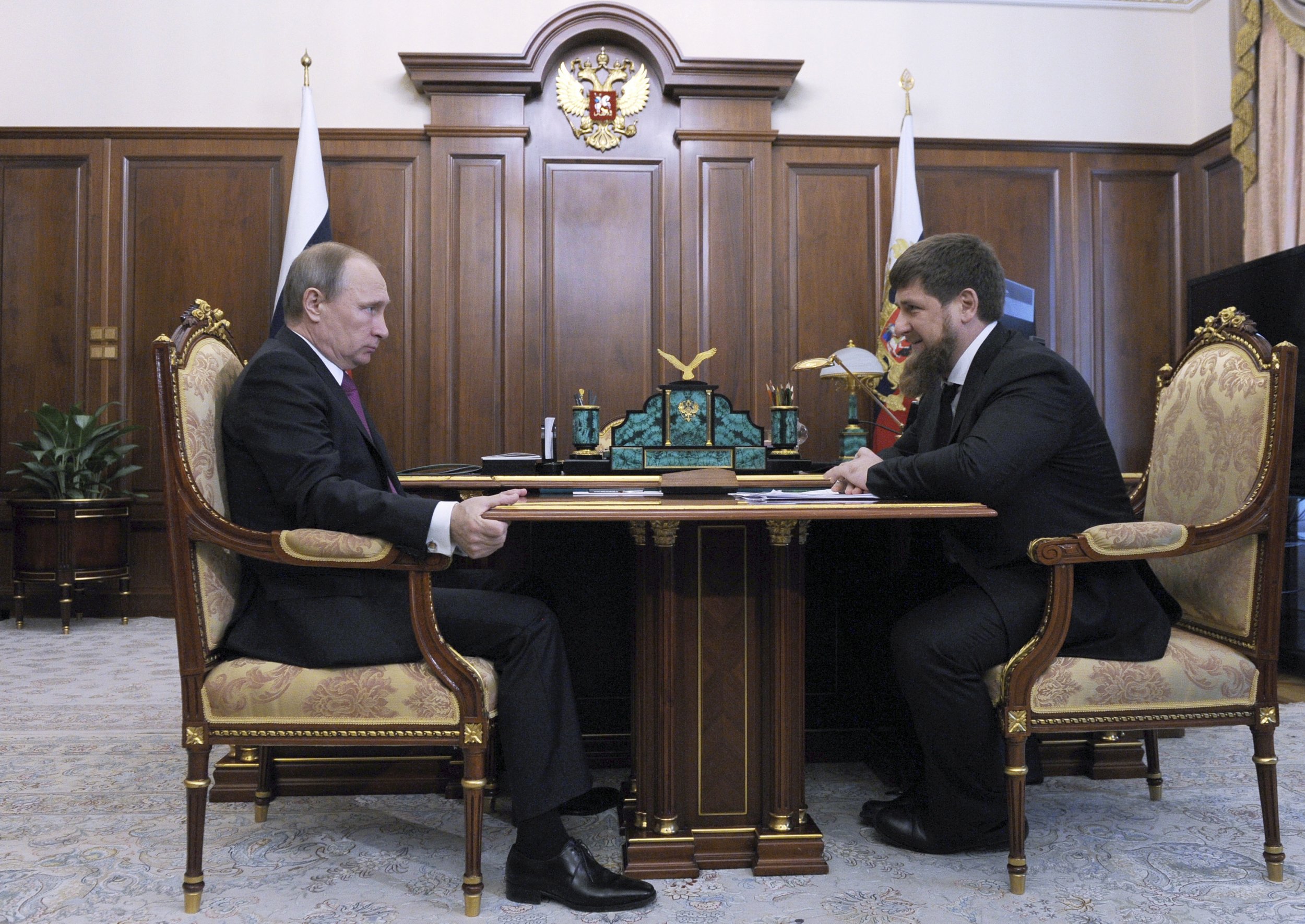 Chechen leader Ramzan Kadyrov has called for the world to take U.S. President Barack Obama's Nobel Peace Prize and give it to a more deserving candidate—Vladimir Putin.
Kadyrov has often referred to himself as "a servant of Allah and a footsoldier of Putin." The Chechen leader has named a street after Putin in his capital of Grozny and announced last month that he would only carry on as regional leader on Putin's request.
Now, Kadyrov, who has previously implied he may be more worthy of a Nobel Prize than "Western democrats" has asked for the world to recognize Putin's peacemaking talents.
"I like our leader and I admire him," Kadyrov said in an interview with Russian state news agency RIA Novosti.
He waved off long-standing allegations that Putin has overseen a crackdown on freedom of press in Russia and is currently involved in wars in Syria and Ukraine.
"The American president begins talking about Putin and how his media is this, that and the other," Kadyrov said. "Imagine that, the so called 'most democratic president ot the most democratic government' has ruined several countries, killed hundreds of thousands of people and then he is given a Nobel Prize, talking about democracy and about the press. It is just laughable."
When asked who the prize should be given to instead, Kadyrov was quick to respond.
"To Putin. Who else has deserved it? Not (Angela) Merkel and not Obama," Kadyrov said, also taking a swipe at German Chancellor Angela Merkel who has not won the award but has been tipped to win it for her handling of the migrant crisis in 2015.
"The cleverest political scientists cannot keep up with (Putin)," Kadyrov gushed. "Not with his strong strategy, not with how cleverly he works. Not with the resoluteness of his decision making. A genius who sits and decides by himself."
Elsewhere in the interview, Kadyrov did not made clear if he had decided to renew his term in office when it runs out in April 5, despite the fact that the Kremlin has asked him to.
He also estimated that there are only about 200 Chechens left fighting for Islamist groups in Syria, said his region had "no serious problems," and expressed his belief that EU sanctions on Russia would be suspended in a matter of months.
Kadyrov has frequently alluded to punishing the Russian opposition with violence, and relatives of Kremlin-critic Boris Nemtsov have asked that he be questioned in relation to the murder. Investigators have not approached Kadyrov for this or other killings with which journalists and Western organizations have linked him, such as the death of journalist Anna Politkovskaya.