Putin Silent After Daughters Sanctioned, Maintaining Family Secrecy
Russian President Vladimir Putin is remaining silent on new sanctions imposed upon his two daughters, maintaining his reputation for keeping matters related to his family life away from the public.
While Putin is typically swift to respond to political action, he has yet to comment on the sanctions imposed by the West as of Thursday.
Despite being the nation's leader, Putin has managed to keep his family largely out of the public eye. The president rarely talks about his family, and his daughters generally keep a low profile away from their father. But the air of mystery and secrecy surrounding Putin's children did not stop Western nations from targeting them as the war in Ukraine continues to intensify. The sanctions will freeze any assets the daughters have in the U.S.
This past weekend, atrocities in Bucha—a commuter town, just outside of Ukraine's capital city of Kyiv, where hundreds of civilians were found killed, some with their hands bound—were disclosed, making peace talks with Russia more difficult.
Refusing to send troops into Ukraine, Western allies have continued to impose severe sanctions against Russia, hoping such measures are strong enough to convince Putin to pull out his troops as the war moves into its second month.
On Wednesday, the U.S. announced new sanctions on Russian individuals, including Putin's two adult daughters, Katerina Tikhonova, 35, and Maria Vorontsova, 37, whom Biden administration officials suspect could be hiding some of their father's assets. The sanctions come in coordination with the Group of Seven nations and the European Union.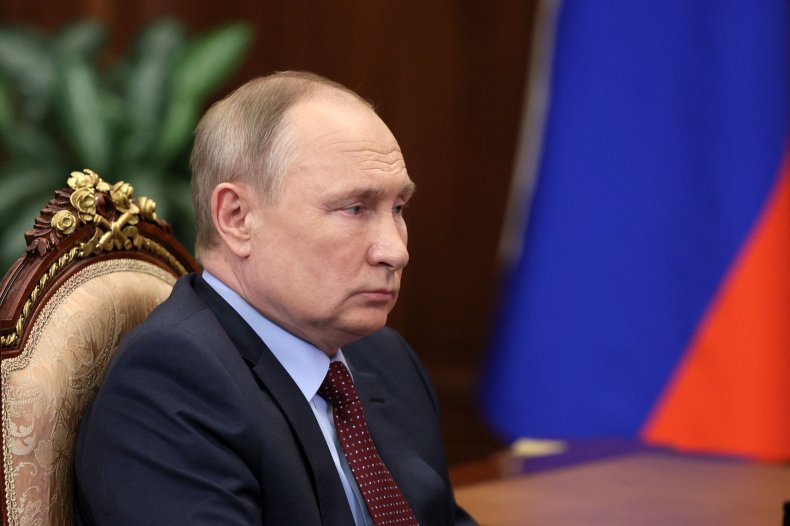 The latest round of sanctions also targeted the wife and daughter of Putin's foreign minister, Sergey Lavrov, showing that nations are widening the scope of those being penalized for the war in Ukraine.
"We have reason to believe that Putin and many of his cronies and the oligarchs hide their wealth, hide their assets, with family members that have placed their assets and their wealth in the U.S. financial system but also many other parts of the world," a senior administration official told reporters Wednesday.
Putin has mentioned his daughters only twice in public, citing matters of security as the reason for his secrecy about his family.
During a 2015 press conference, the president said neither of his children is interested in politics.
"They are taking the first steps in their careers but are making good progress. They are not involved in business or politics," Putin said, according to a translation from Reuters. "They have never been 'star' children, they have never got pleasure from the spotlight being directed on them. They just live their own lives."