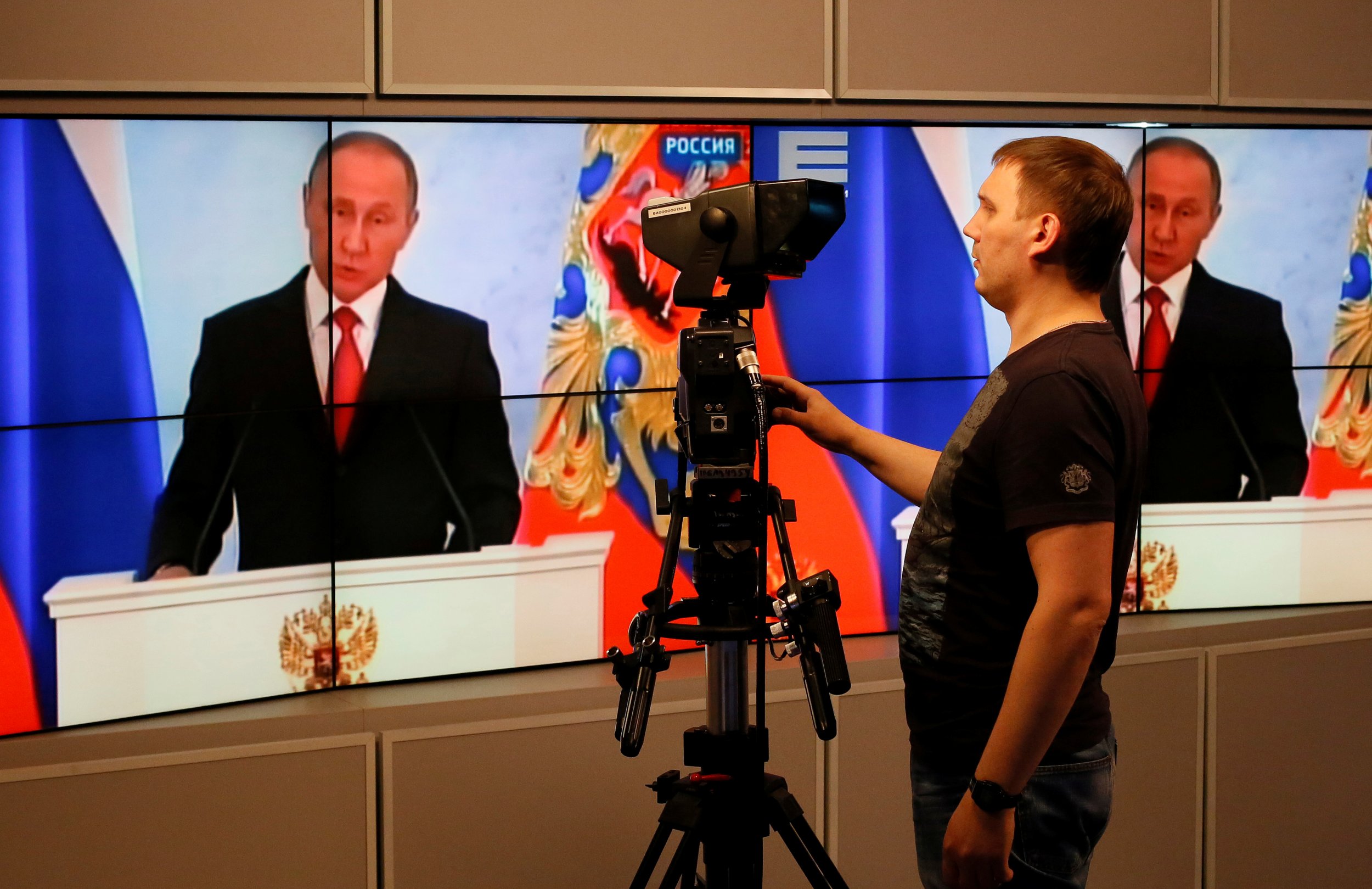 Updated | Vladimir Putin has criticized Lithuanian authorities for denying entry to Russian constitutional judges because of their ruling on Crimea, Baltic news site Delfi has reported.
The Russia president dimissed the ban as "idiotic."
Lithuania is set to host a summit of constitutional judges in March 2017. However, the Russian delegation was blacklisted by the Baltic country's migration department because of their endorsement of Russia's 2014 annexation of Crimea from Ukraine.
A majority of countries in the U.N. General Assembly opposed the snap decision to hold a vote on Crimea joining Russia without Ukraine's consent in 2014. However, Russia deemed the vote constitutional. Lithuania, a close partner of Ukraine, has been among the most vocal critics of Moscow's policy towards Kiev.
"The decision was taken because, in 2014, the Constitutional Court in Russia took the legal decision, which formalized the annexation of Crimea, and this is a harsh violation of the widely recognized norms of international law," Lithuanian Foreign Ministry spokesman Kestutis Vaskevicius said.
In a statement released to Newsweek, Vaskevicius said: "The judges were informed about this decision taken in October. Russian CC [Constitutional Court] judges were also informed about the legal procedures how they can appeal the decision regarding entry ban. To my knowledge, none of them appealed the decision."
He added that Lithuania had notified all other EU members of the decision and considered it in accordance with law. When Putin was informed of the decision at a public meeting with the chairman of the Russian Constitutional Court, he did not agree.
"What was the reason for such a simply idiotic conclusion," Putin asked. "It is very strange. Sometimes you get a sense that some people have fallen off another planet."
This article has been updated with a statement from Lithuanian Foreign Ministry spokesman Kestutis Vaskevicius.