Putin Is a 'Smart But Truly Evil Man,' Says Madeleine Albright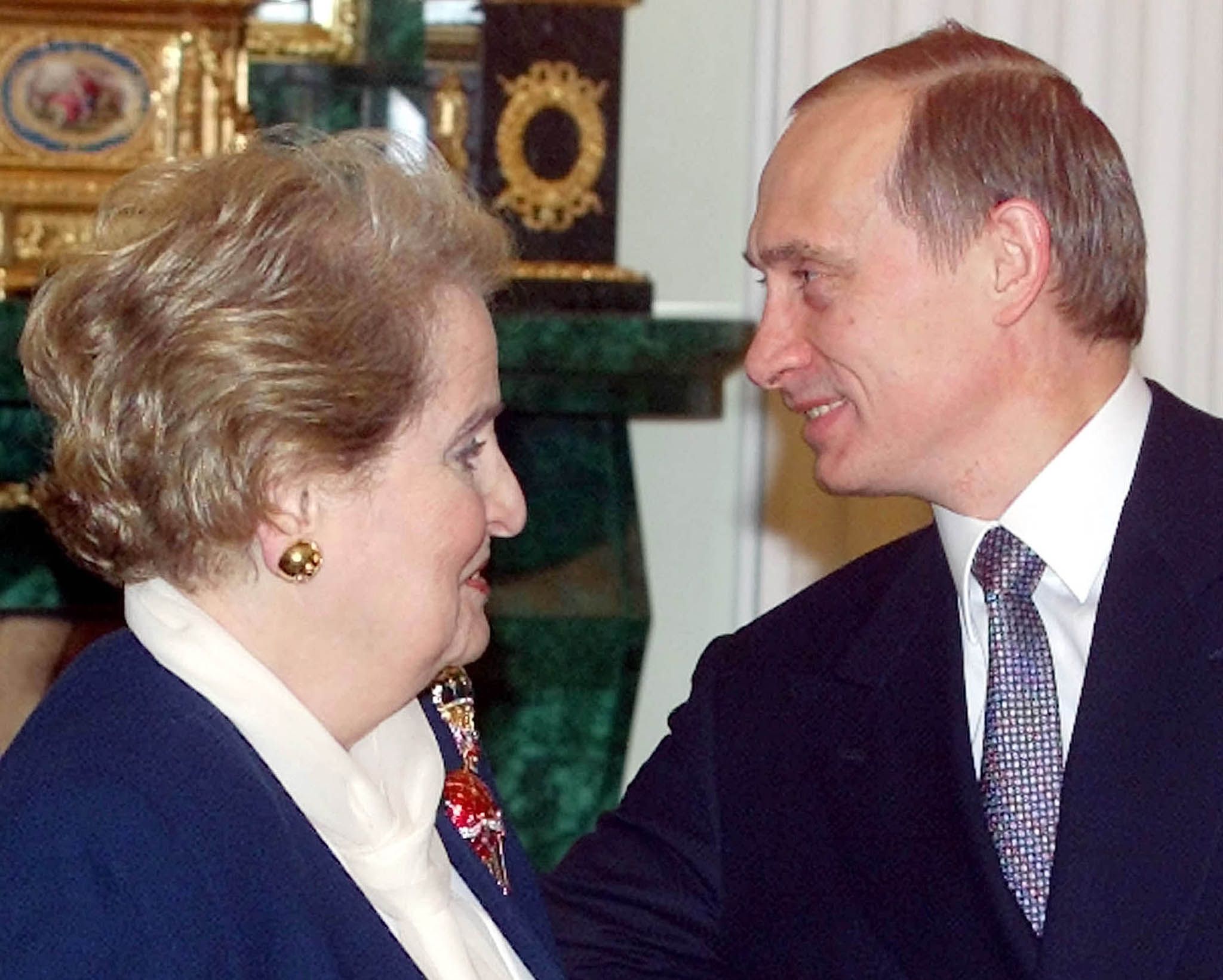 Updated | Former U.S. Secretary of State Madeleine Albright has incurred the wrath of Russian President Vladimir Putin's allies after calling him a "smart but truly evil man."
In an interview with Austrian newspaper Die Presse, Albright defended the foreign policy of Bill Clinton's administration, in which she was Secretary of State during Clinton's second term. The Czech Republic, Poland and Hungary were the first former Communist states to join NATO in 1999, in what would become the first step of an eastward expansion which has strongly incensed Moscow.
"I am very proud of the NATO expansion. Then we managed to use the power of Western Europe and help the Balkan states," Albright said. "The United States saw its role as an indispensable nation which should do good all over the world."
Albright took a less positive view of Putin, whom she met during a visit to the Kremlin in 2000, shortly after he succeeded former Russian President Boris Yeltsin. When asked what her lasting impression was of the young president, Albright was critical.
"He is smart, but a truly evil man," she said, describing him as "a KGB officer, who wants to keep everything under control and believes that everyone conspires against Russia."
"Putin had bad cards, but they were played well," she said. "At least, in the short-term. I think his goal is to undermine and split the EU. He wants to drive NATO from his sphere of influence."
Washington's former top diplomat also warned that the Baltic states should be concerned from Russia's military build-up on its borders, especially because of Russia's method of "asymmetric warfare."
Albright also dismissed Russian criticisms that the U.S. seeks to provoke Russia, saying "the U.S. has no problem with Russia, except when it occupies other countries."
"One always looks for excuses for Russia and I'm fed up with it," Albright said. "Russia is a country that provokes and then feels insulted."
In response, Putin-ally and chairman of Russian parliament's International Relations Committee Alexey Pushkov took to Twitter.
"Whether Albright is fed up or not, is not important," he wrote. "The U.S. and its allies are forced to deal with Russia. The opinion of some forgotten Secretary of State, is of nobody's interest."
This article originally stated that Madeleine Albright served as Secretary of State during Bill Clinton's first presidential term. It was in fact his second presidential term, and the story has been amended to reflect this.