Putin Snubs Leaders of Ukraine and Georgia on Victory Day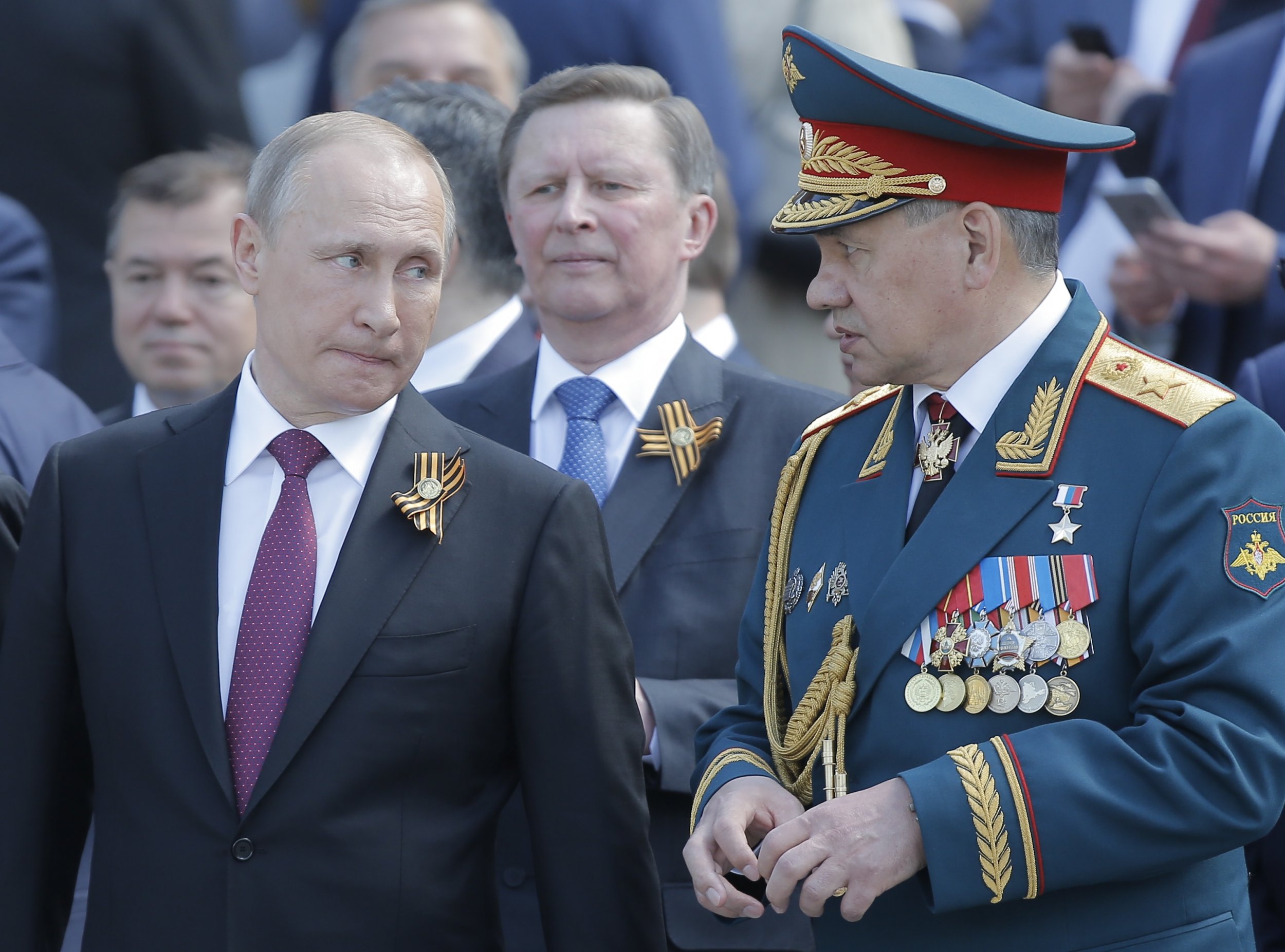 Russian President Vladimir Putin snubbed the leaders of Ukraine and Georgia in his traditional Victory Day note to the leaders of a list of former Soviet Republics on Monday.
Putin also commended Soviet victory over the Nazis, while omitting to mention the allies involved in toppling Hitler's fascist regime.
Moscow and other Russian cities marked the anniversary of the Red Army's 1945 storming of Berlin with former Soviet states including Kazakhstan and Belarus.
In a note published by the Kremlin ahead of Monday's celebrations, Putin sent his regards to the leaders of a list of former Soviet Republics, but not to Ukraine and Georgia's. Instead, Putin opted to congratulate "the people of Ukraine and Georgia."
His statement hailed "the unity of people, engaged in bloody battles for their motherland, saving the world from fascism," but also made no mention of non-Soviet states, fighting the Nazis.
Russia's relations with both neighbors has deteriorated greatly following Moscow's attempts to prop up separatist forces in both countries. Russian troops openly went to war with Georgia in 2008, after Tbilisi attempted to regain control of two wantaway northern territories on its border with Russia. More recently, since 2014 Ukraine has engaged in a prolonged conflict with Russian servicemen and pro-Russian separatists in its eastern Donbas region.
In recent years, the pro-Western governments of Ukraine and Georgia have refrained from marking Soviet anniversaries but mark May 9 as a day of allied victory over fascism. Although Putin has candidly spent the Soviet holiday with leaders—such as former U.S. president George W. Bush, who do not mark the holiday—Moscow ceased to send regards to the Georgian government following the 2008 conflict. Now, for the third year running, Ukraine President Petro Poroshenko has also been omitted from the greetings list.
On Tuesday, Kremlin spokesman Dmitry Peskov made clear that the statement was deliberate, stating that Russia was eager to have good relations with these "practically brotherly states" but ties were severed by the countries themselves.
"You are aware that the necessary level of dialog between Russia and the governments of these countries is lacking and in the case of Georgia dialog is gone altogether," Peskov told state news agency Itar-Tass.
"With this in mind the president had repeatedly said that poor relations on the international level will never affect the good feelings and traditional ties with the people of the countries close to us, such as the people of Georgia, Ukraine and others. Precisely because of that, the president congratulated the people instead," Peskov said.
Controversially, Putin also addressed the internationally unrecognized leadership of the Russian-backed separatist regions in Georgia—Abkhazia and South Ossetia. And he did not refer to U.S. or wider allied efforts to fight Nazism during the World War II, neither in his note nor his speech at Monday's parade.
When asked why Putin did not mention the allies' contribution to defeating Nazism during his address in the Red Square, Peskov said time constraints did not allow for it.
"Honestly, I wouldn't draw any conclusions from that," Peskov told state news agency RIA Novosti. "You know, firstly, that his statement at the parade is restricted for time and, secondly, last year there were many international guests and during the anniversary this was talked about a great deal. This year, other themes were accentuated instead. I reiterate, I wouldn't read much into this."
Monday's parade in Moscow lasted for over an hour with over 20 other Russian cities holding their own military parades. Russia's Victory Day celebrations were typically comprehensive with most state broadcasters featuring extensive focus on war-themed programming.