Putin's Soldiers Are Dying Faster Than Russian Analysts Can Count
Mediazona, an independent Russian media outlet that is tallying the number of killed Russian soldiers in Ukraine, recently stated that the number of reports of fatalities among President Vladimir Putin's troops has begun to increase.
"Over the past two to three weeks, we've noticed the number of reports [of killed soldiers] has begun to rise," Mediazona data journalist Maxim Litavrin told The Moscow Times.
The Russian media outlet's staff has been overwhelmed with counting Russian soldier deaths to the extent that Litavrin recently called for volunteers to join the team to work on the "casualty count project."
"Now there is a very large flow that we do not have time to parse. The topic is sensitive, and we are looking for either acquaintances or those who have already volunteered somewhere," Litavrin tweeted on February 6.
Litavrin told The Moscow Times that the increase is "linked to intensified activity on the frontlines." The journalist was asked by the outlet why the team is looking for more volunteers, to which Litavrin answered "we simply don't have enough time to process the information."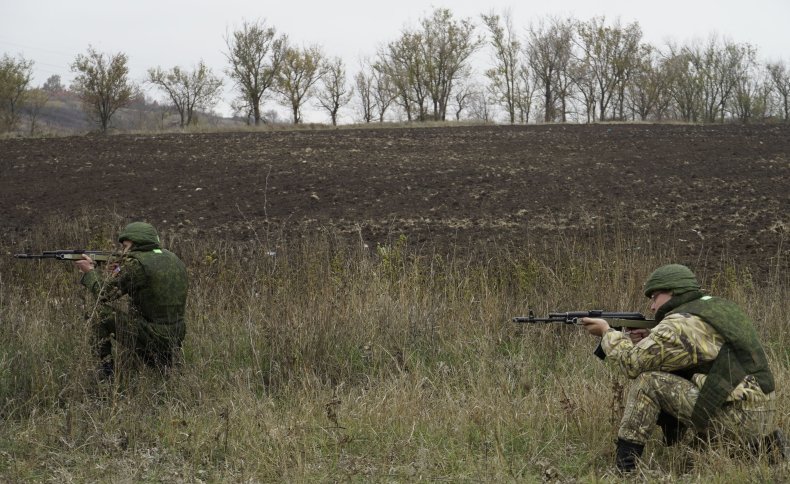 Mediazona, which uses public sources to compile a database of soldiers who died in the ongoing war, reported on January 27 that its team of reporters confirmed the deaths of 867 Russian soldiers over a 10-day period prior to that date. The media outlet is working with the BBC Russian service in tracking Russian fatalities.
Russia doesn't regularly release its casualty figures, but reports in January mentioned that Moscow confirmed that less than 6,000 of its regular troops have died, along with fewer than 4,000 additional fighters from Russia's so-called people's republics in Ukraine's occupied Donetsk and Luhansk regions.
Meanwhile, Ukraine claimed Tuesday that Russia has seen the deadliest 24 hours since the war began in February of last year, with the death of 1,030 Russian troops overnight, increasing its tally of dead Russian soldiers to 133,190, The Guardian reported. In another update on Thursday, Ukraine's military claimed Russia had lost 910 troops on Wednesday.
Newsweek was unable to independently verify the number of killed Russian soldiers announced by Russia or Ukraine.
Russian forces are still attacking Ukrainian troops in the city of Bakhmut as Putin's troops increased their offensives there, which might have resulted in the high fatality rate, according to The Moscow Times.
Meanwhile, the Institute of the Study of War said on Wednesday in a published assessment that Russia is preparing its "next major offensive" in Ukraine's Luhansk, which already has been largely occupied by Russian forces.
Newsweek reached out to the Russian foreign affairs ministry for comment.