Putin and Trump to Speak on Phone for First Time since Syria Spat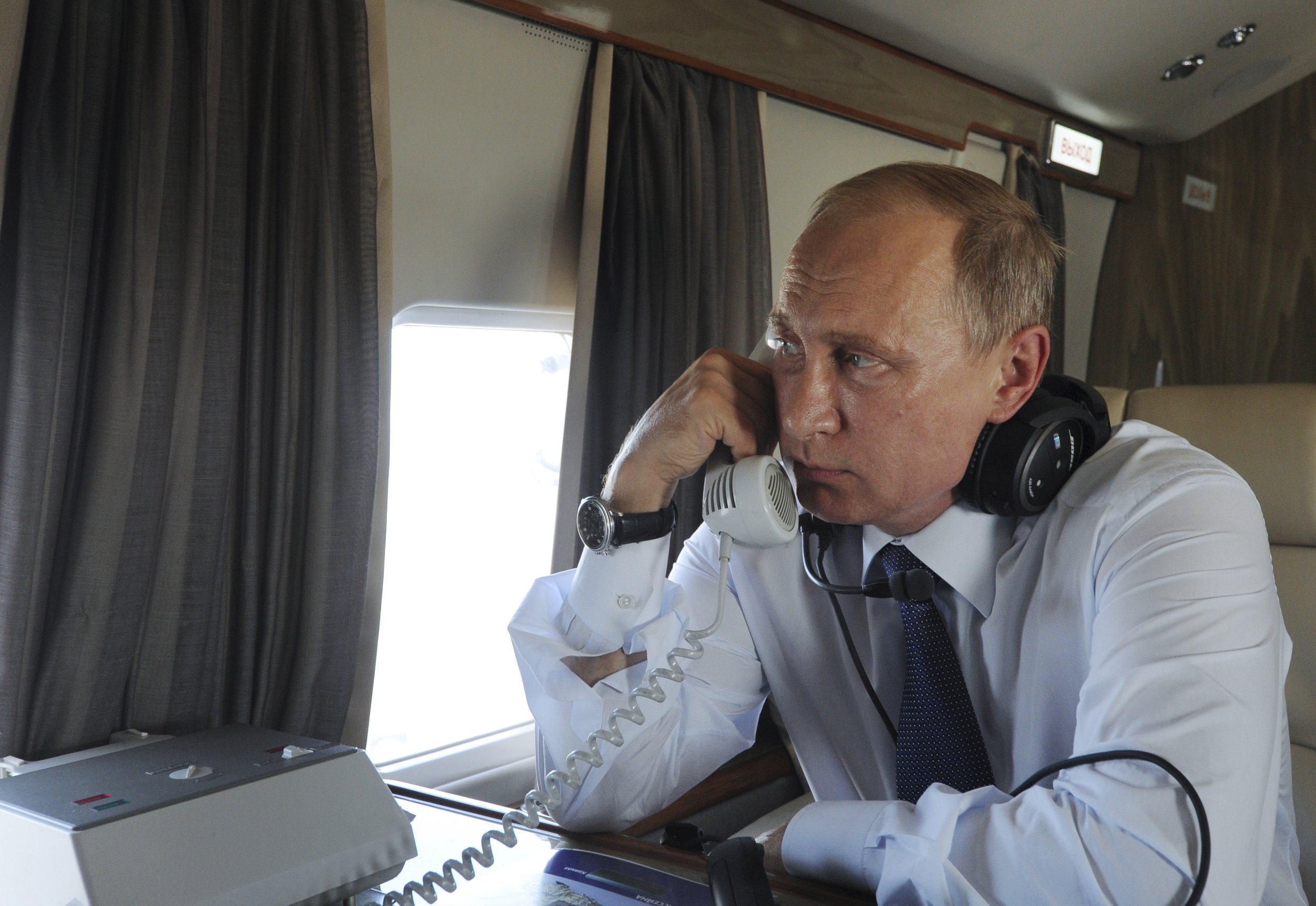 U.S. President Donald Trump is due to speak to Vladimir Putin on the phone Tuesday evening for the third time since he was elected in November.
Putin's spokesman Dmitry Peskov told Russian state news agency Rossiya 24 that the call will take place around 7:30 p.m. in Moscow (12:30 p.m. EST), likely following Putin's meeting with German Chancellor Angela Merkel.
It would be the first time the pair has spoken since relations between the U.S. and Russia plummeted to what both sides concede is a new low, after Trump ordered a missile strike on the Russian-allied Syrian regime after a chemical weapons attack by Bashar al-Assad's army.
The previous two calls took place following Trump's election in October—when Putin called to congratulate him on his win—and following April's bombing in St Petersburg, when Trump called to expressed his condolences.
Trump initially said he would "get along" with Putin, expressing sympathetic views toward both Russia and its president during the campaign and the early days of his presidency. The U.S. intelligence community alleges Russian hackers are to blame for cyber attacks on the Democratic Party during the election that may have helped Hillary Clinton lose.
But in recent weeks Trump's relationship with Putin has soured. After Secretary of State Rex Tillerson's meeting in Moscow with Russian Foreign Minister Sergei Lavrov in April, Trump declared that relations between Russia and the U.S. "may be at an all-time low".
Putin is also meeting Merkel on Tuesday in Sochi, in what will be the German leader's first visit to Russia in two years. Merkel and Putin are likely to discuss Russia's commitment to the ceasefire in Ukraine, the ongoing European Union sanctions on Moscow and the war in Syria, where Moscow currently backs the Assad regime.
The relationship between Merkel and Putin has traditionally been cordial—their countries share considerable energy and trade ties—but they have a personal connection too. Merkel was raised in the former Communist East Germany and is able to speak Russian. Meanwhile, Putin served for many years as a Soviet officer in Dresden and can speak German.
On Wednesday, Putin is set to meet Turkish President Recep Tayyip Erdogan, who recently criticized European integration and called on his officials to consider closer ties with Russia and China rather than with Europe.
Turkey is now part of Russia-brokered peace talks over Syria which have produced little more progress than the U.N.-brokered peace talks in Geneva. When Erdogan visits Sochi on Wednesday, Syria will likely be top of his agenda.
All four leaders will be in the same room during the upcoming G20 summit in Hamburg, Germany in July, though a meeting between them then has not been confirmed.