Putin Spokesman Says Unlike in the U.S., Protesters Don't Get 'Shot in the Head' in Russia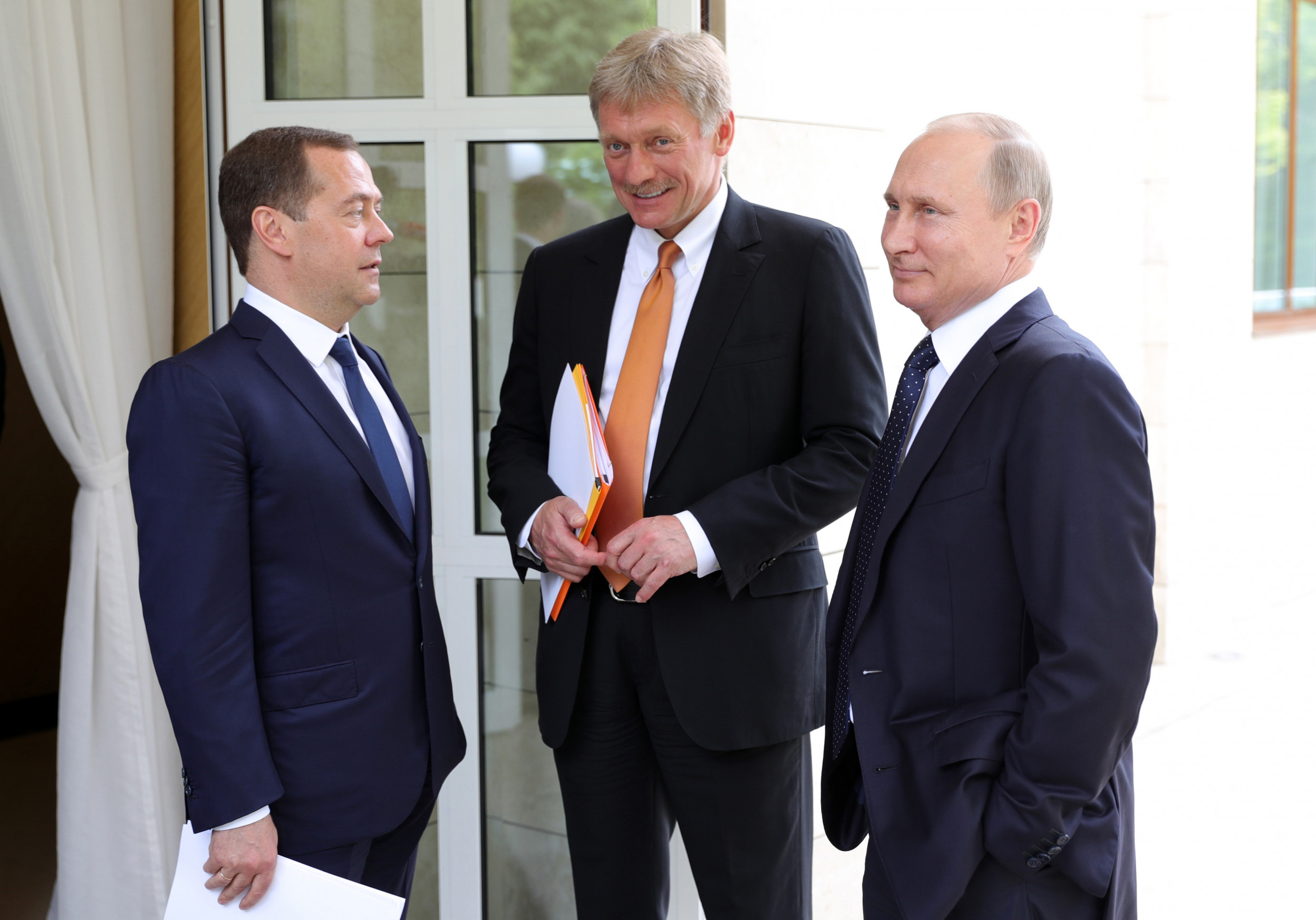 Russian President Vladimir Putin's press secretary said protesters in Moscow's election rallies this summer would have been "shot in the head" in the United States, according to a leaked video first reported by The Moscow Times.
In the video, published Tuesday morning, Dmitry Peskov can be heard telling students in Russia that jailed Moscow protesters have it better than their peers in the U.S. There, they would have been gunned down "without trial, without an investigation," he said.
"The policeman would have been rewarded for that too," added Peskov.
It's been widely reported that protesters were beaten, arrested, and detained in Moscow earlier this summer in protests calling for fair elections, and several were placed in pre-trial detention on charges of participating in mass civil unrest. Five of the men were released earlier this month, according to the Associated Press, while two accepted plea bargains for two- and three-year sentences.
Opposition activists have pointed out a number of statistical anomalies in last year's Russian Presidential Election, where a record turnout saw Putin win handily. Several videos compiled by The Guardian appear to show people stuffing multiple voting slips into ballot boxes.
Putin's spokesman emphatically defended Russian law enforcement in the video clip that surfaced on Tuesday. Police in Russia "might not entirely courteously put you in a bus, break your arms and take you away," said Peskov, "but in America and Canada, they'll shoot you to hell. For a cup, for a thrown newspaper."
One of the men who was detained in a protest but later cleared by Russian investigators, Sergei Abanichev, 25, said he was held for throwing a paper cup at a police officer. Daniil Konon, 22, was accused of paralyzing traffic and using violence against authorities in central Moscow, according to The Moscow Times. Other complaints leveled against the protesters included throwing a trash can, lifting a police helmet visor, and throwing a plastic bottle, according to The Moscow Times.
More than 300 people have been killed by U.S. mass shootings in 2019 alone, according to the Gun Violence Archive, a non profit that compiles information about gun violence. Police violence is a leading cause of death for young men of color in the United States, where about 1 in every 1,000 can expect to be killed by police, according to a recent study conducted by Rutgers University, Washington University in St. Louis, and the University of Michigan.