Putin Stepping Down? Russian Leader Said He Won't Seek Three Terms in a Row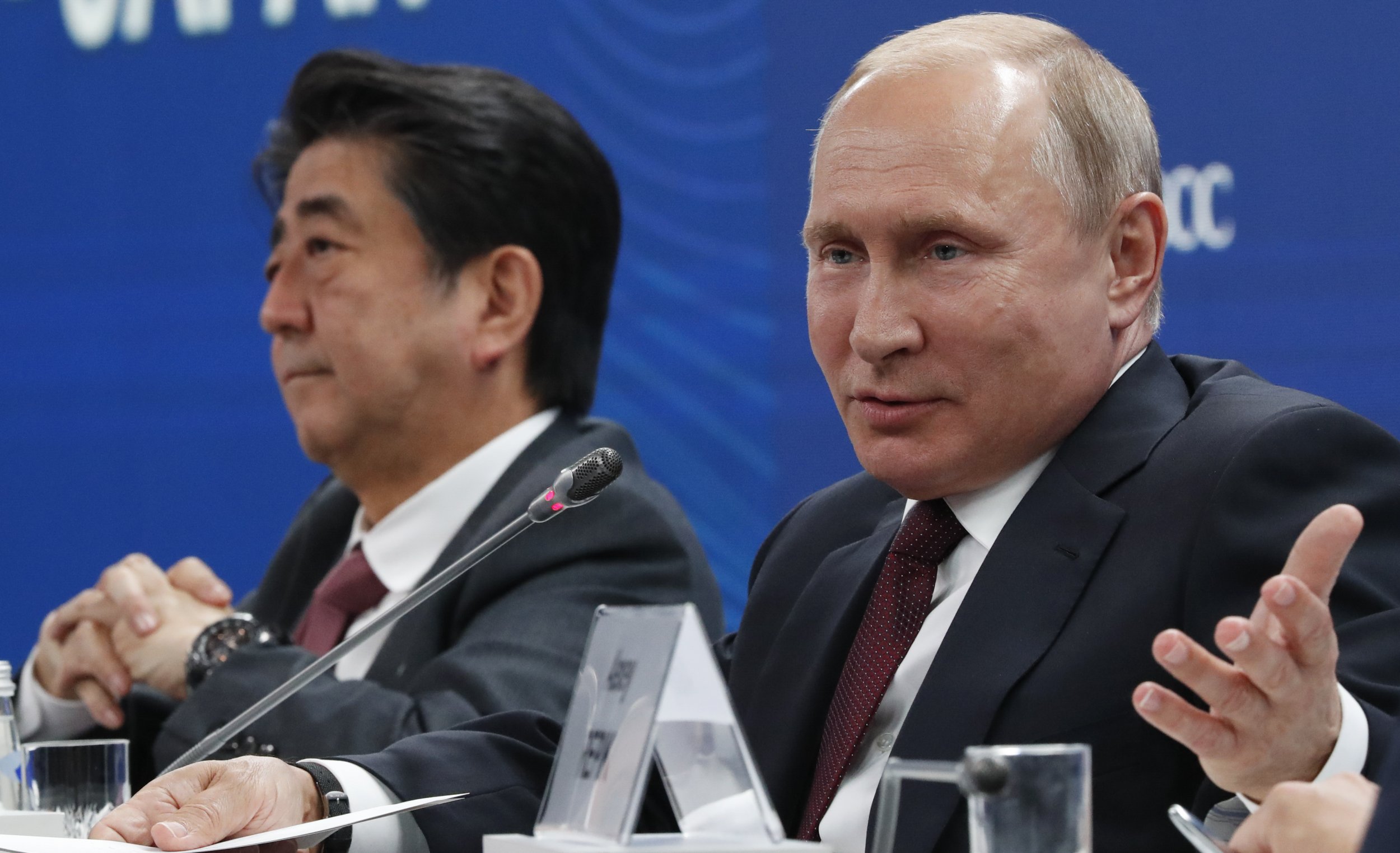 Russian President Vladimir Putin said to state media that he would step down from his position in 2024, after his current term. Russian law prohibits him from seeking a third consecutive term.
Putin's future, however, remains an open question.
Putin previously served as president but did not relinquish power when he left. After serving two terms, Putin moved to become prime minister in 2008, then returned to being president in 2012.
"I have always strictly abided by and abide by the constitution of the Russian Federation," said Putin, according to Reuters. "In the constitution, it's clearly written that nobody can serve more than two terms in a row ... I intend to abide by this rule."
Putin, 65, won his fourth term in office in March by a landslide, garnering over 75 percent of the vote.
The comments were made at an economic forum in St. Petersburg. The meeting gathered other heads of states to Russia, and President Donald Trump loomed large over the proceedings.
French President Emmanuel Macron lamented Trump's decision to pull out of an international climate agreement and to tear up a nuclear deal with Iran, according to The New York Times.
Putin also criticized Trump's maneuvering out of the Iran nuclear deal.
"We can't sort things out with North Korea. Do we want another problem on the same scale?" asked Putin, according to The Independent.
On Saturday, Putin criticized the ongoing U.S. investigation into the possibility of ties between Russia and the Trump campaign during the 2016 election.
"We are hostages to this internal strife in the United States," said Putin, according to USA Today. "I hope that it will end some day and the objective need for the development of Russian-American relationships will prevail."
Putin also criticized sanctions levied against his country for the Russian annexation of Crimea, and for meddling in the U.S. election.