Vladimir Putin Sued by Governor He Fired
The former head of a Russian region is suing Vladimir Putin for relieving him of his duties in what is thought to be an unprecedented legal case taken against the current president.
Mikhail Ignatyev was fired in January from his post of governor of the Republic of Chuvashia, located around 400 miles east of Moscow, following several controversial incidents.
He made headlines when he directed disparaging comments at journalists during a local media event.
He accused them of writing only negative stories and suggested that it was necessary to identify those who criticize the authorities and "wipe them out," echoing an expression famously used by Putin in 2000 when describing what should be done to Chechen terrorists.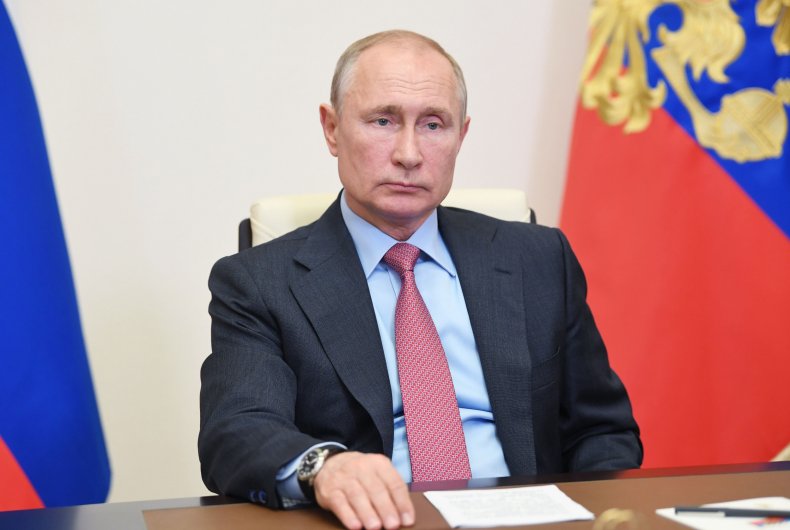 In another incident, a viral video showed Ignatyev dangling a set of fire engine keys above the head of a firefighter, who had to jump in the air to get them at a public event in Chuvashia's capital, Cheboksary.
His administration later said this was a "friendly joke" and he apologized for his comments about journalists, saying that his statement had been distorted. However, controversy has continued to follow him during his tenure, with a number of local officials insulting citizens.
Following the controversies, the Presidium of the General Council of the ruling United Russia party expelled Ignatyev on January 28.
His lawsuit claims that the dismissal was illegal and hearings will start in Russia's Supreme Court on June 30. The court's press service told news agency Interfax it had thrown out an attempt by Ignatyev to get additional social payments associated with his former job.
The RBC news website reported that Putin's legal acts are frequently challenged, but this appeared to be the first time the president has been sued by a governor who had been fired.
"They usually don't bother with these claims because they understand it can get worse," lawyer Ruslan Koblev told the outlet.
Regional policy expert Vitaly Ivanov said that there were two cases in the 1990s taken against former president Boris Yeltsin, but none since Putin first took power in 2000.
"Until now, the former governors did not dare to sue the 'king.' It seems that Ignatyev has absolutely nothing to lose."
Meanwhile, it has been reported that Ignatyev has been treated for pneumonia in a St. Petersburg hospital since early May.
His condition is said to be serious and he has been connected to a cardiopulmonary bypass unit.