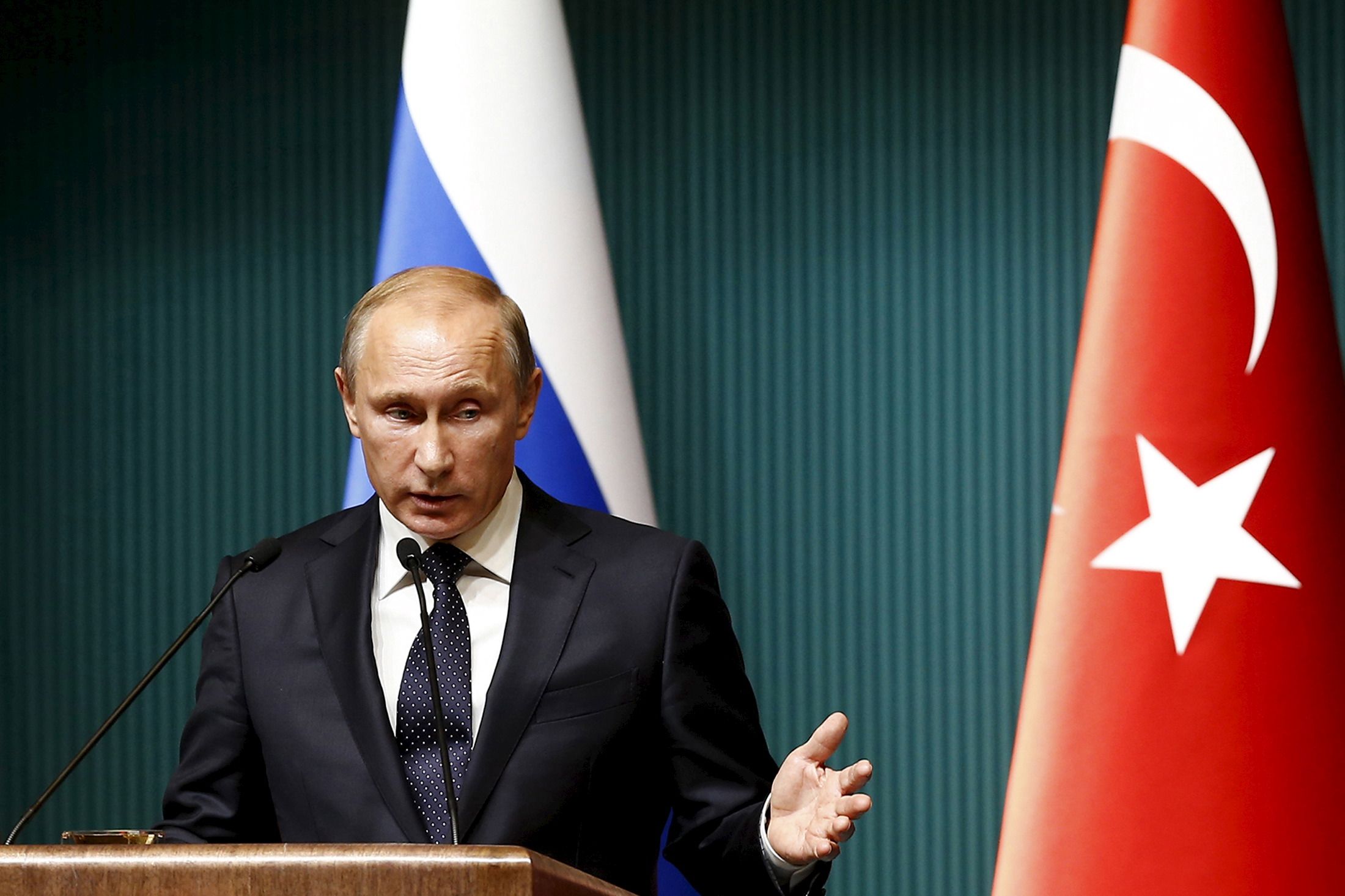 MOSCOW (Reuters) - President Vladimir Putin said on Friday Russia is supporting the opposition Free Syrian Army, providing it with air cover, arms and ammunition in joint operations with Syrian troops against Islamist militants.
His statement appeared to be the first time Moscow said it was actually supporting Syrian President Bashar al-Assad's opponents in the fight against Islamic State forces. Putin said last month the Russian air force had hit several "terrorist" targets identified by the Free Syrian Army.
A few hours later, Kremlin spokesman Dmitry Peskov told reporters that Putin had been talking about weapons supplies to the armed forces loyal to Assad.
But Peskov did not say Putin had been mistaken or misquoted about supplies to the Free Syrian Army and did not deny weapons were going to the opposition force.
Western and Arab states carrying out air strikes against Islamic State for more than a year say that Russian jets have mainly hit other rebel forces in the west of Syria.
"The work of our aviation group assists in uniting the efforts of government troops and the Free Syrian Army," Putin told an annual meeting at the defense ministry.
"Now several of its units numbering over 5,000 troops are engaged in offensive actions against terrorists, alongside regular forces, in the provinces of Homs, Hama, Aleppo and Raqqa," he said, referring to the Free Syrian Army.
"We support it from the air, as well as the Syrian army, we assist them with weapons, ammunition and provide material support."
When asked if Putin had been speaking about the Free Syrian Army, Peskov replied: "Please do not cling to meanings in this case. Such an interpretation is possible."
"Russia supplies weapons to the legitimate authorities of the Syrian Arab Republic," he said.
Putin said strikes by Russia's air force and navy had inflicted heavy damage on the infrastructure of Islamic State, which controls large areas of eastern Syria and western Iraq.
Defense Minister Sergei Shoigu said, however, that the influence of Islamic State was increasing in Syria, where militants control roughly 70 percent of the country.
The number of Islamic State fighters in Iraq and Syria is about 60,000, Shoigu said, and there is a threat of violence spilling over into post-Soviet Central Asia and the Caucasus.
Talking to his generals, Putin issued a veiled warning to Turkey, whose downing of a Russian bomber jet near the Syrian-Turkish border last month sent bilateral relations to a freezing point and led Moscow to impose economic sanctions to Istanbul.
"I want to warn those who may again try to stage provocations against our troops," he said.
"I order you to act in an extremely tough way. Any targets threatening Russia's (military) group or our land infrastructure must be immediately destroyed," Putin told the generals.
Turkish Foreign Minister Mevlut Cavusoglu on Friday called on Russia for calm, but said Turkey's patience is not unlimited.