Putin Tells Russian Pupils To Check Their Egos Before Political Career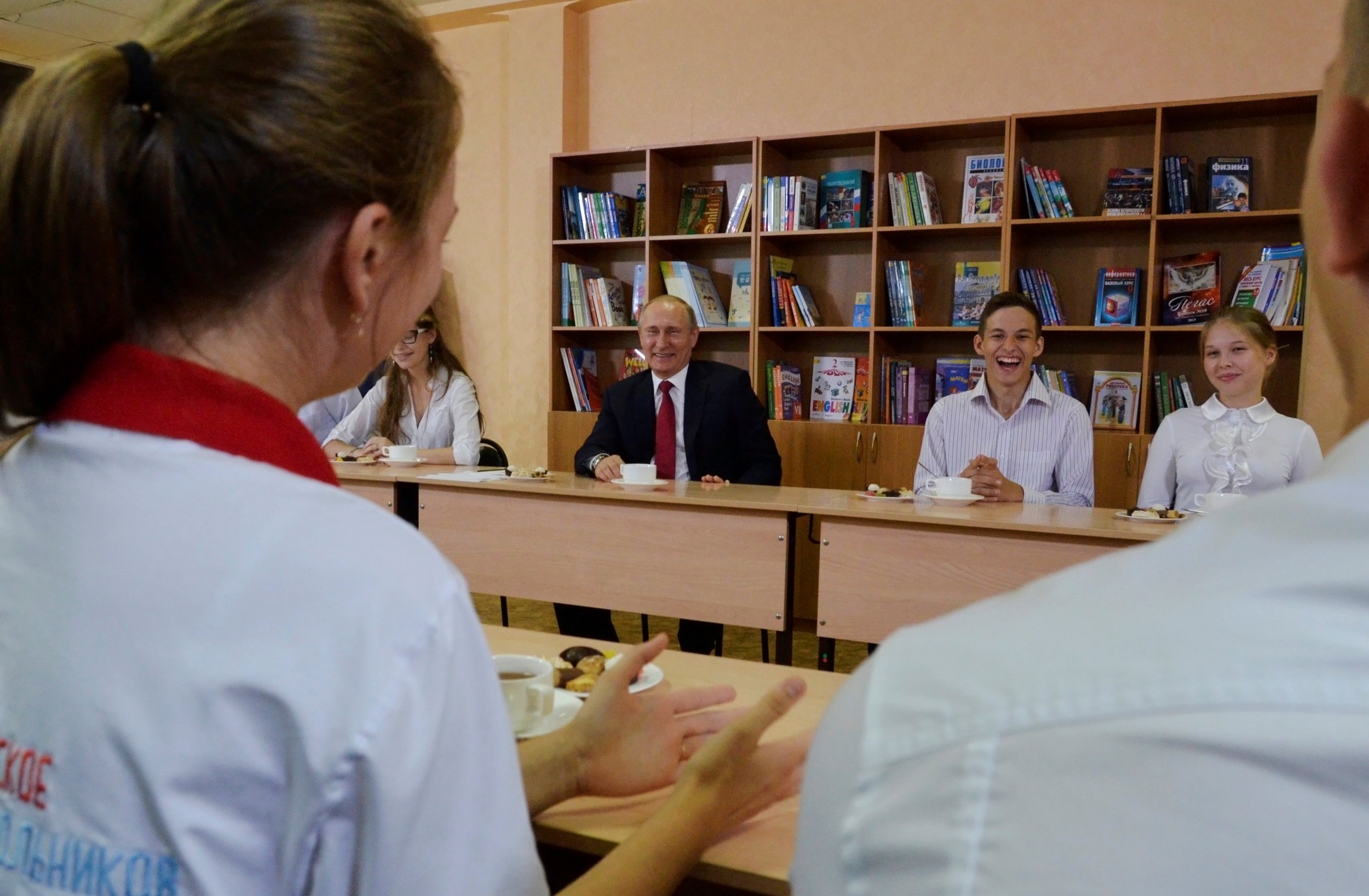 Russian President Vladimir Putin opened the new school year by telling Russian high school students not to think they are better than everyone, Russia's state channel Perviy Kanal reports.
Putin paid a visit to a school in the eastern Russian city of Vladivostok Thursday to mark the start of the academic year, which has been celebrated as the Day of Knowledge in Russia and other countries since Soviet times.
After being given a tour of the school, he sat down in a classroom to give life advice to some of the older pupils.
"He who aspires to be considered a leader or receive a nomination for any role, should not turn up his nose, thinking he is better than everyone," Putin told pupils. "As soon as a person starts thinking he is better than everyone else, that is the moment when he starts to lose. It is good to be ambitious but it is bad to be conceited."
When asked what it is like to rule a country for as long as he has governed Russia, Putin was cagey, telling students he did not want to talk about it, Russian news agency Interfax reports.
"I will not talk about what that's like," Putin said. "It is determined by the people in elections when they go and they vote."
"The main thing is, one should be spiritually motivated to work to the advantage of those that one set out to [represent] for in the first place," Putin added. "It is not about stroking your ego, not about fulfilling your ambitions, rather it is about striving to improve life."