Putin Thinks It's 'His Destiny' to Recreate Russian Empire: Robert Gates
Russian President Vladimir Putin believes that it is "his destiny" to restore the Russian Empire, according to Robert Gates, a former Department of Defense (DOD) secretary.
Gates began his service career in the Air Force and the CIA, and was later chosen by former President George W. Bush to replace Donald Rumsfeld as the U.S. Secretary of Defense. He remained in this position until 2011, being retained during the transition to the first administration of former President Barack Obama.
On Sunday, Gates appeared on NBC News' Meet the Press to discuss the ongoing conflict between Russia and Ukraine. When prompted by host Chuck Todd about what Putin's motivations and limits might be, Gates said that the Russian leader appears to believe that it is his duty to restore Russia to its former heights by retaking old territories.
"Putin believes it's his destiny to recreate the Russian Empire," Gates said. "And as my old mentor, Zbig Brzezinski, used to say, 'Without Ukraine, there can be no Russian Empire.' So he is obsessed with retaking Ukraine, he will hang in there. I think that he does believe that time is on his side, that support in the U.S., support in Europe, and so on, will fray."
He added: "And he's doing what Russian armies have always done, and that is sending large numbers of relatively poorly equipped, poorly trained conscripts to the frontlines, in the belief that mass will overcome."
Russia's ability to continue flooding the battlefield with large numbers of conscripted soldiers has been called into question by some commentators, as its losses continue to mount in the prolonged invasion. On Saturday, Richard Ojeda, a former U.S. Army major and congressman, compared Putin's tactics to "throwing meat into the grinder," and said that his army's losses were unsustainable.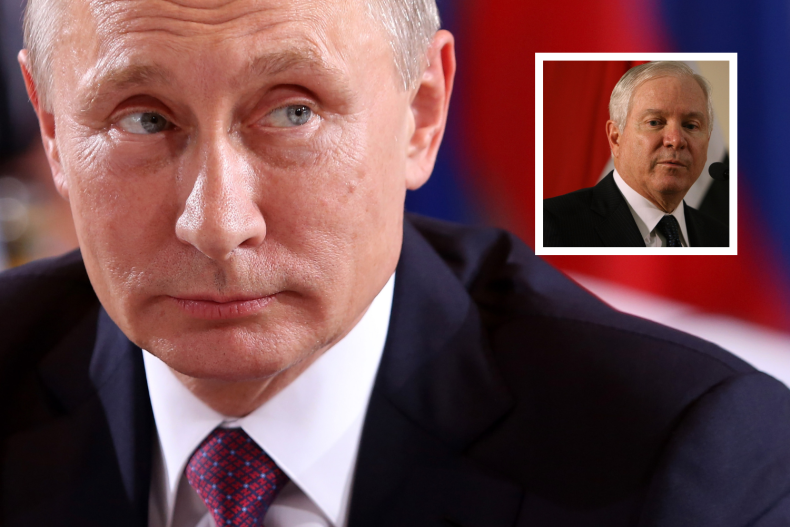 "These losses are unsustainable," Ojeda wrote in a tweet. "Putin is throwing meat into the grinder and it's only getting worse. Tanks are about to be injected into this war that are far more capable than that of Russia's. Russia was a paper Tiger and Ukraine proved that!"
Ukraine's chances of continuing to outlast Russia's forces will get a significant boost soon, as the country is set to receive a major shipment of tanks from various allies, including the United States, the United Kingdom, and Germany. This latest round of military aid will include 31 M1 Abrams tanks from the U.S., 14 Challenger 2s from the U.K., and 14 Leopard 2A6s from Germany.
Newsweek reached out to foreign policy experts for comment.