Vladimir Putin ordered a passenger plane carrying 110 passengers be shot down in 2014 over what later tproved to be a false alarm, the Russian president has said.
According to an interview featured as part of a two-hour documentary called Putin, the president received a phone call from security officers handling the Sochi Olympics, saying that a bomb threat had been made from a flight that left Ukraine toward Turkey just before the Winter Games' opening ceremony on February 7, 2014.
The pilots of the Turkish Pegasus Airlines Boeing 737-800 flight from Kharkiv to Istanbul reported that one of the passengers said he had a bomb and demanded the plane be diverted toward Sochi.
Speaking to reporter Andrey Kondrashov, Putin said he sought advice from his security team, who informed him that in emergencies such as that, the best course of action was to down the plane.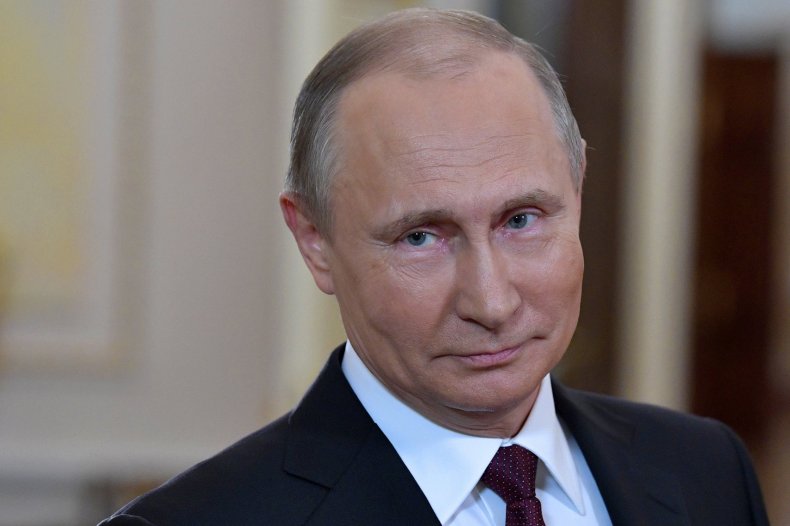 "I told them: Act according to the plan," Putin said, according to a Reuters report. Putin then made his way toward the Olympics venue with International Olympic Committee officials to watch the opening ceremony.
Putin then received another phone call, through which he was told the bomb threat was a false alarm and the hoax was made by a drunk passenger who never had a bomb. The flight then continued toward Turkey.
Reuters said Kremlin spokesman Dmitry Peskov had confirmed the events that are featured in the documentary, which has been made available to view via Russian social media.
Russia's Tass news agency reported that when asked if there were any circumstances where he could envisage returning Crimea to Ukraine, Putin replies: "What are you talking about? Such circumstances do not exist and never will."
Russia annexed the territory in 2014, but large parts of the international community still regard it as part of Ukraine. The movie was released just one week ahead of the presidential elections in Russia on March 18 that Putin is expected to win.
None of the candidates are predicted to stand much of a chance against Putin, with the most high-profile opposition leader, Alexei Navalny, banned from taking part in the elections.
According to the Russian Public Opinion Research Center, Ksenia Sobchak of the Civil Initiative is the most unpopular of the presidential candidates. The results of a survey showed 82 percent of Russians said they wouldn't vote for Sobchak "under any circumstances," Tass reported.