Vladimir Putin Told to Stop Lying About Russian Secret Forces in Syria
Russian veterans called on their government to admit it sends secret private military contractors to fight in Syria, in a bid to secure financial and medical benefits for thousands of fighters and their families.
"For three years already, we have been receiving complaints and appeals from Russian citizens who were injured in Syria and cannot undergo medical treatment in Russia," the statement, signed by retired Colonel-General Leonid Ivashov, retired Colonel Vladimir Petrov and Cossack leader Yevgeni Shabayev, said, The Moscow Times reported Friday.
The veterans' statement explained that thousands of Russians have fought in Syria, but when they return, due to the unofficial status of their mission, they are denied social, medical and financial support from the state.
"We demand that the status of combat participants in private military companies be recognized," the statement said.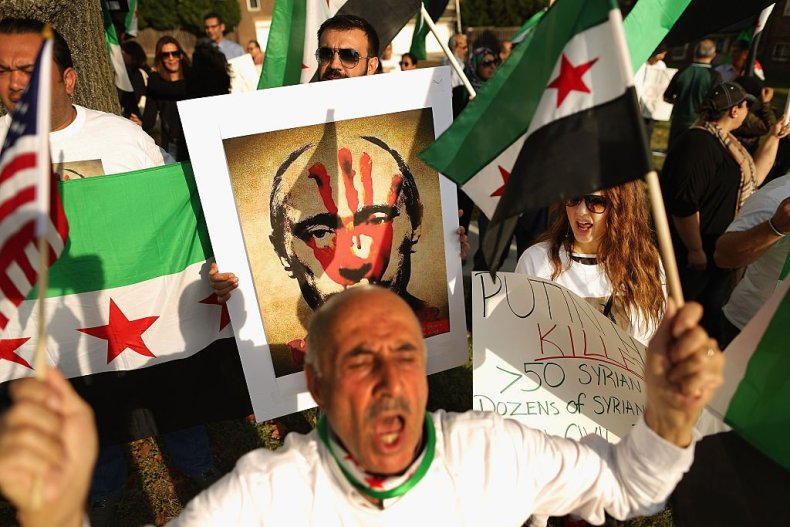 Russia's military elite rarely move to criticize the Kremlin, according to the Dutch-owned Moscow paper, as they are generally seen to support its confrontations with the West. While the government of Vladimir Putin and its efforts in Syria are often criticized by liberal activists and opposition politicians, such high-level criticism from the Russian military community is unusual.
But after years of fighting in Syria, Russian veterans are frustrated with the Kremlin's refusal to admit it has sent thousands of fighters to the country through private military contractors. For its part, Moscow maintains that such fighters have gone on their own initiative and are not officially sponsored by Russia. According to the Kremlin, Russia's presence in Syria only involves limited air strikes, training Syrian troops and a small number of special forces.
However, a previous report by Reuters has documented numerous accounts of Russian fighters injured or killed in Syria. In at least one case reported in November 2016, the news agency revealed that a slain fighter's family had been paid as much as $100,000 by the Russian government in compensation.
In April, another report by Reuters revealed that secretive flights from the Russian city of Rostov transport fighters to Syria. When a reporter asked a soldier he saw lining up to board an unmarked aircraft about his destination, the fighter refused to reveal any details.
"We signed a piece of paper—we're not allowed to say anything. Any minute the boss will come and we'll get into trouble," the fighter said.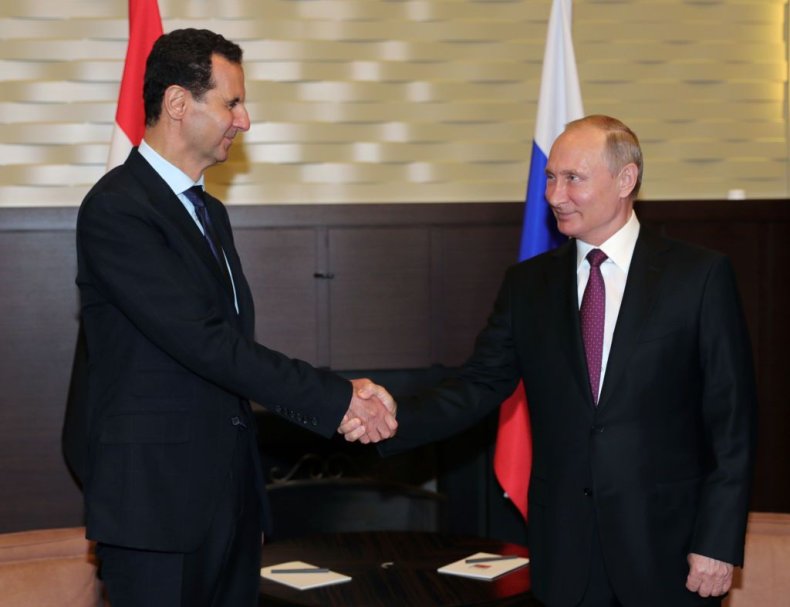 Russian media investigations have reported that as many as 2,000 to 3,000 Russia fighters have been contracted to fight along Syrian troops, The New Yorker reported. Most of these soldiers are tied to a company connected to Yevgeny Prigozhin, a close associate of Russian President Vladimir Putin. Many of the Russian fighters are also believed to have fought alongside separatist rebels in Ukraine.
Technically, being a mercenary is also a crime under Russian law, complicating matters further for the private fighters sent to Syria. Despite this reality, the veterans also pointed out in their statement that Russian fighters have been sent to the Central African Republic, Sudan, Yemen and Libya.
"Recruiters have started to work hard on engaging Russian citizens in service as private military contractors," the statement said.