Putin-Trump Relationship Held Back by Sore Losers and 'Fake News,' Says Russia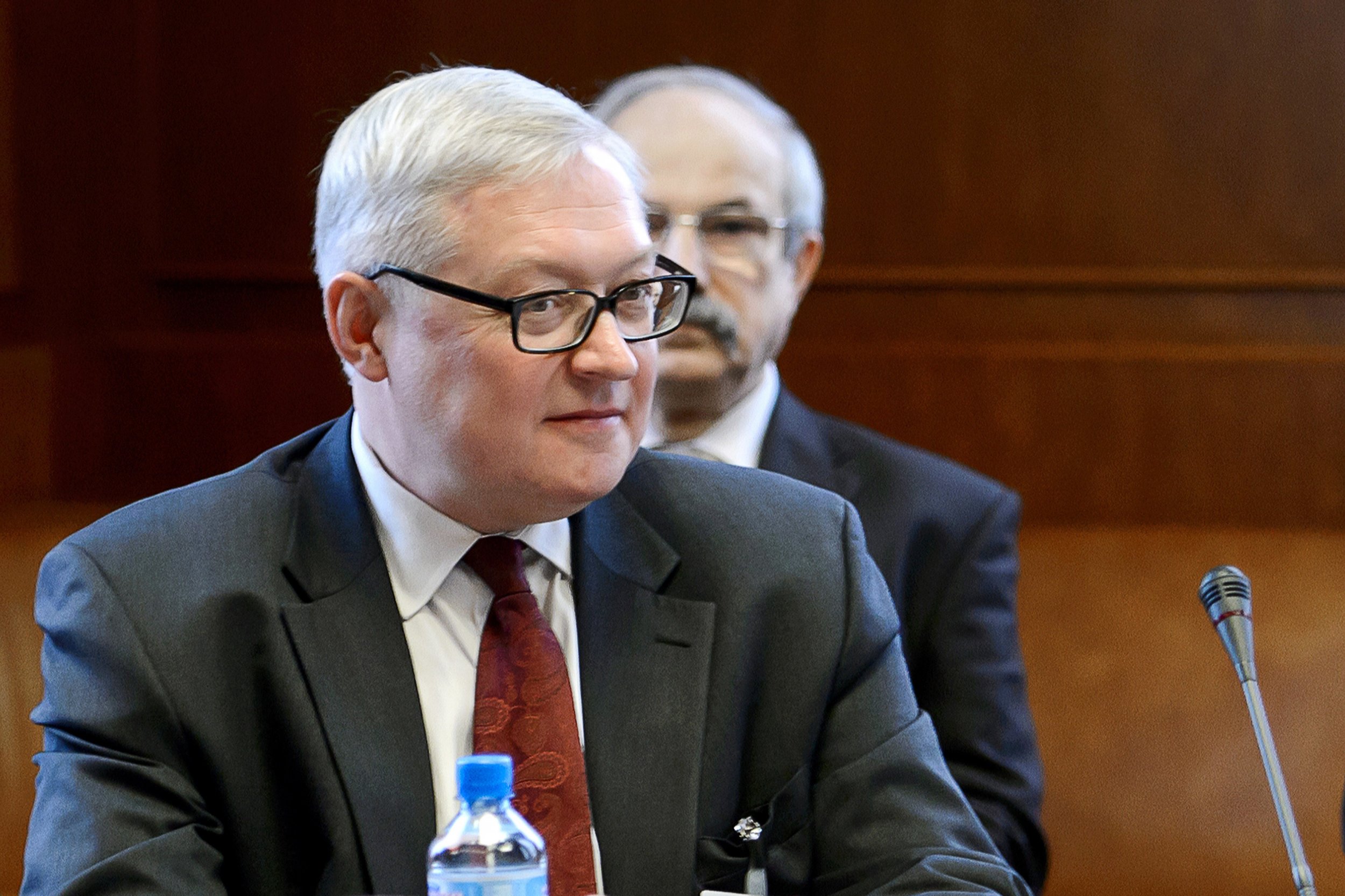 U.S. President Donald Trump and Russian President Vladimir Putin's budding relationship has been stifled by those who "cannot make peace" with the former's victory in the 2016 American election, according to Russia's deputy foreign minister.
Sergey Ryabkov, told pro-government newspaper Izvestia: "I would not say that relations are in a worse crisis than at the time of the Barack Obama administration's exit but genuinely relations continue with great effort. Largely we have not attained the needed dynamic for improvement."
Read More: Russians are convinced the Soviet Union could have beaten Nazis without U.S. help
Since Trump took office in January 2017, the U.S. and Russia have been on opposing sides over the conflict in Syria, with the U.S. bombing an airfield of the Russian-allied Syrian regime and then downing a Syrian jet. And despite reports that Trump has toyed with lifting U.S. sanctions against Russia over Ukraine, the White House is yet to do so.
But Ryabkov laid the blame for strained U.S.-Russia relations firmly at the door of Trump's critics.
"There are very serious and influential circles who, to this day, cannot make peace with Donald Trump's election victory and they are using relations in Moscow for an internal political contest," he said.
"They are trying to limit the new administration's ability to maneuver on matters regarding Russia and they are trying to create obstacles for the administration on internal matters of furthering its agenda, which is a stark departure from the one presented by Trump's opponents on how and where America should be heading."
The Russian deputy minister echoed Trump in blaming "fake news" coverage of spoiling a tightening of relations between Russia and the U.S.
"In some news outlets in the U.S., there is almost no truth left," Ryabkov said. "All there is there is nothing but half truths, some misrepresentation, tailoring of a previously needed response, some quasi-analysis of some events that are so insignificant that they would otherwise be ignored if they had not put a load of false interpretation on them. This is a storm in a teacup."
An ongoing controversy around undisclosed contacts between Trump's team and the Russian government resulted in the dismissal of Trump's first National Security Adviser, Mike Flynn. Congress and the Department of Justice are now investigating the scandal, which Trump has dismissed as a "witch hunt."
Trump and Russian President Vladimir Putin are set to meet at the upcoming G20 summit in Hamburg, Germany later this week. The format of the meeting and the scope for discussion is still unclear, however. It would be the first time the pair have had a chance to talk face to face.