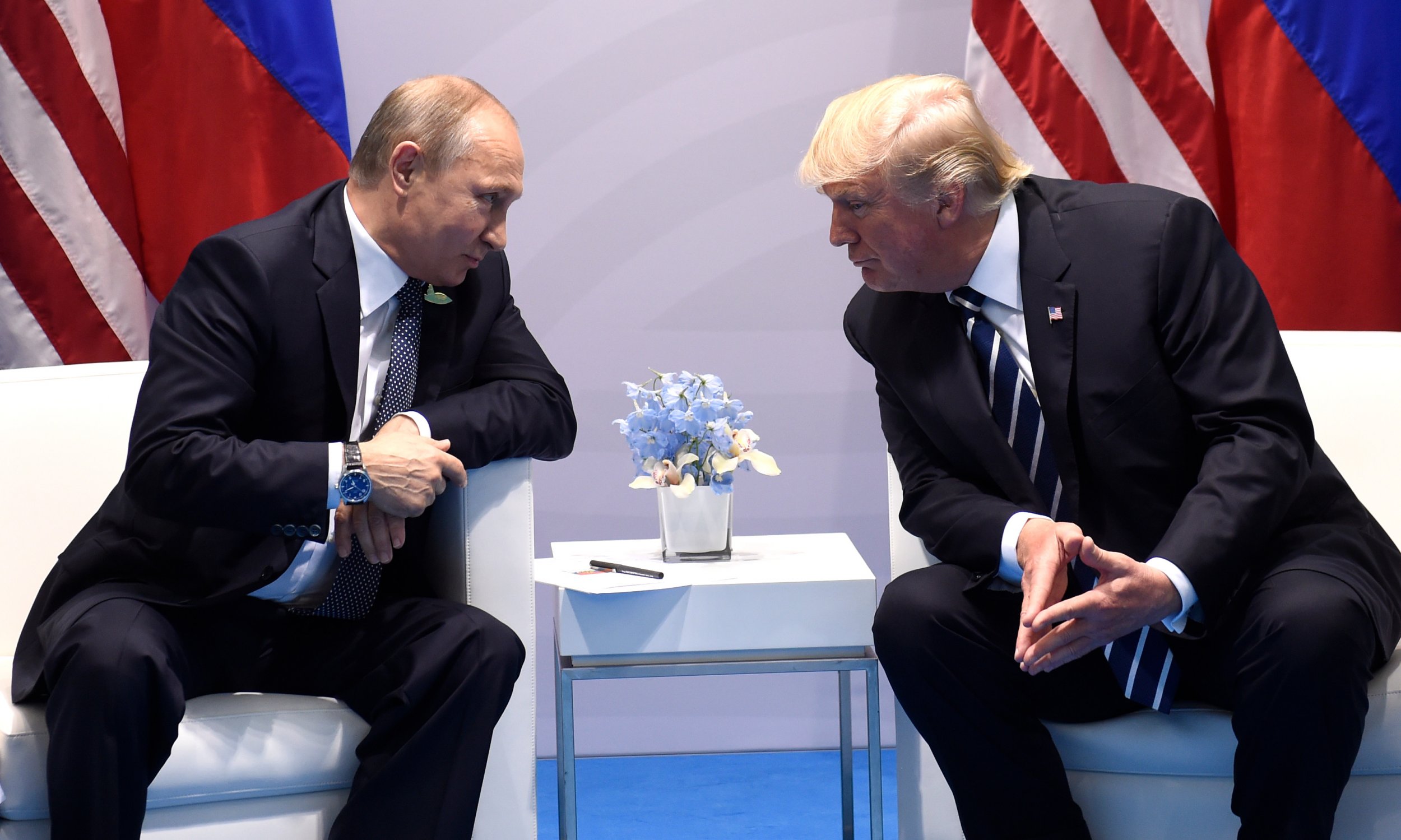 Russian President Vladimir Putin and President Donald Trump's so-called bromance is not on the rocks because there was never romance to begin with, Putin told reporters on Tuesday.
While visiting China for a summit of the BRICS nations (Brazil, Russia, India, China and South Africa), Putin addressed journalists' questions about the increasingly cool relations between Moscow and Washington. Both administrations have said that tensions between the two countries stemming from the conflict in Ukraine reached a post-Cold War peak and have only increased in recent months, despite Putin and Trump trading pleasantries in the press.
Putin refused to discuss calls in the U.S. to impeach Trump, and when he was asked for a personal assessment of his American counterpart's performance as president, the Russian leader said he was anything but let down.
"As far as being disappointed or not disappointed is concerned, your question seems very naive," Putin told one reporter, according to Russia's Interfax news agency. "He is not my bride, and I am not his bride nor groom. We deal with the business of governing."
Putin added, "I think it would be totally not right on our part to discuss possible developments of the situation inside the U.S. itself. This is not our business. This is the business of the U.S."
Putin did reserve some harsher words for officials in the West advising their leaders to continue a hard line toward Russia. One issue Putin underlined as being particularly insulting is the suggestion that Russia poses a threat like that of the world's rogue regimes.
"It is of course embarrassing at the very least to place us on par with North Korea and then ask our help in exercising sanctions against North Korea," he said.
Russia and China did back the last U.S.-drafted package of North Korea sanctions last month, but Moscow has since called for no new sanctions to be implemented against Pyongyang.