Putin Congratulates Trump as Russian Establishment Celebrates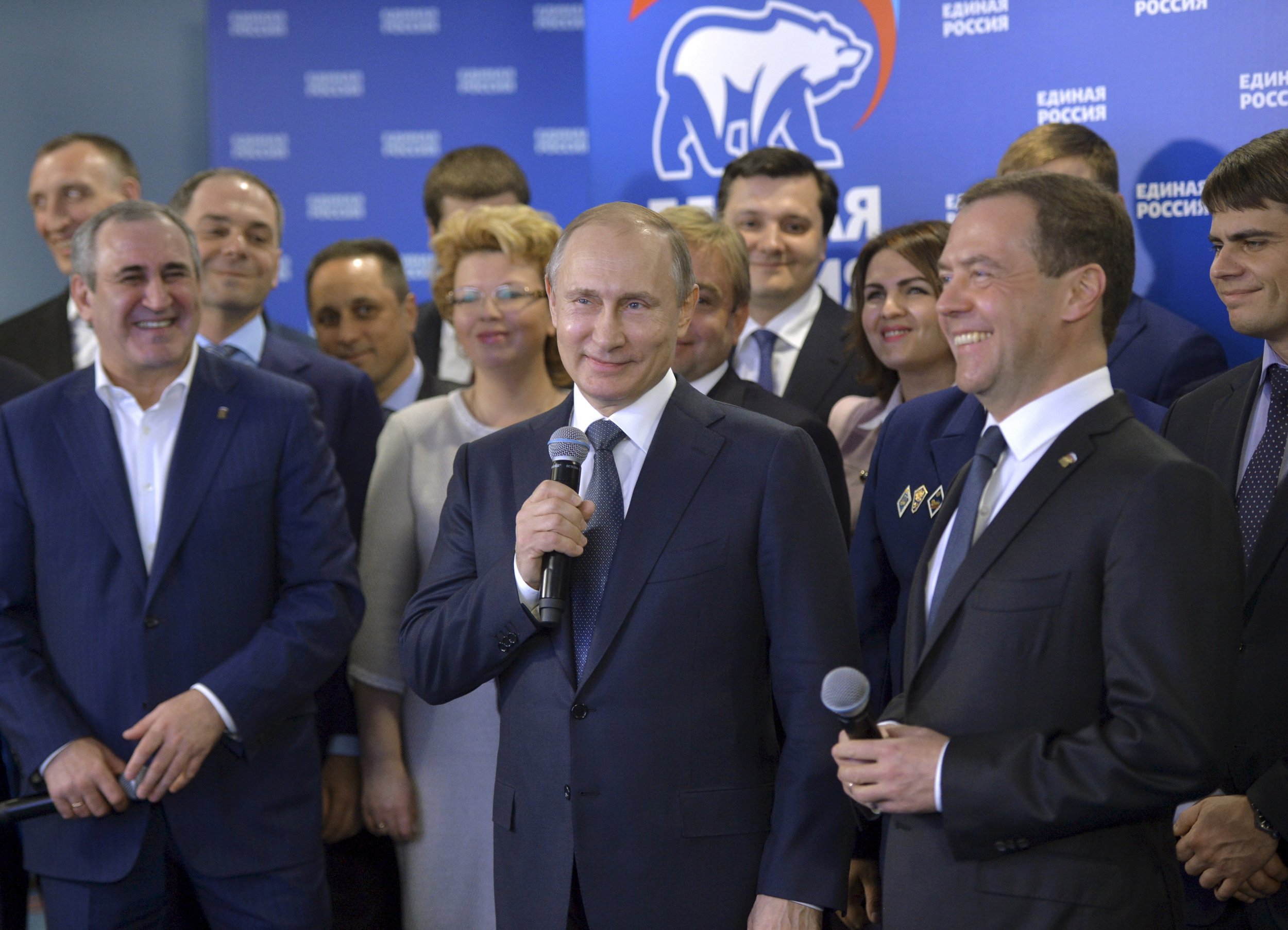 Russian President Vladimir Putin congratulated Donald Trump for his election victory on Wednesday, as politicians from various political parties in Russia said they expected relations between the Kremlin and Washington to improve.
The Kremlin announced that Putin had sent a telegram to Trump on Wednesday morning expressing "his hope they can work together toward the end of the crisis in Russian-American relations, as well address the pressing issues of the international agenda and the search for effective responses to global security challenges."
Russia's major political parties also welcomed the news of a Trump presidency.
Sergey Zheleznyak, member of Russian President Vladimir Putin's United Russia party in parliament, hailed Trump's "deserved victory" in a statement on the party's website.
"Despite all the intrigues and provocations that the current U.S. government put in front of Trump, people supported his intention to address the serious problems that have accumulated in America, and to move from confrontation to cooperation with Russia and the world," Zheleznyak said. "I hope that between now and [his] entry into office as the new president of the United States there will be no tragic events and the new U.S. administration will have enough political will and wisdom for civilized solutions to existing problems."
Fellow United Russia parliamentarian Vyacheslav Nikonov also celebrated Trump's triumph, calling it "the biggest political revolution" in the United States.
"Trump supported a position of isolationism," Nikonov said. "He advocated for the United States to deal with its internal affairs, and not to make claims to the rest of the world. This means that we have a good opportunity to defuse tensions with the United States."
Nikonov told Interfax news agency that the announcement of the concession by Trump's rival, Democratic nominee Hillary Clinton, was met with applause in Russia's lower house of parliament on Wednesday. The speaker of Russia's lower house of parliament, Vyacheslav Volodin, who is also a United Russia member and a former aide to Putin, said Wednesday that the Russian parliament will "welcome and support" U.S. voters' choice and hope for "constructive dialogue" between the two countries.
Russia's second biggest party the Communist Party also issued a statement Wednesday morning, expressing hope for more cooperation and calling Trump's win "astounding" and against the "elite clans" in the United States. The party leader was more lukewarm on the news, noting that U.S. imperialism was unlikely to change.
Vladimir Zhirinovsky, the right-wing nationalist leader of the Liberal Democratic Party who has previously been nicknamed the Russian Donald Trump, called Clinton a "mindless old woman" and praised U.S. voters for "coming to their senses" after eight years of President Barack Obama, whom he referred to as "the Afro-American."