Will Trump, Putin Ever Meet? May Showdown Possible, Report Claims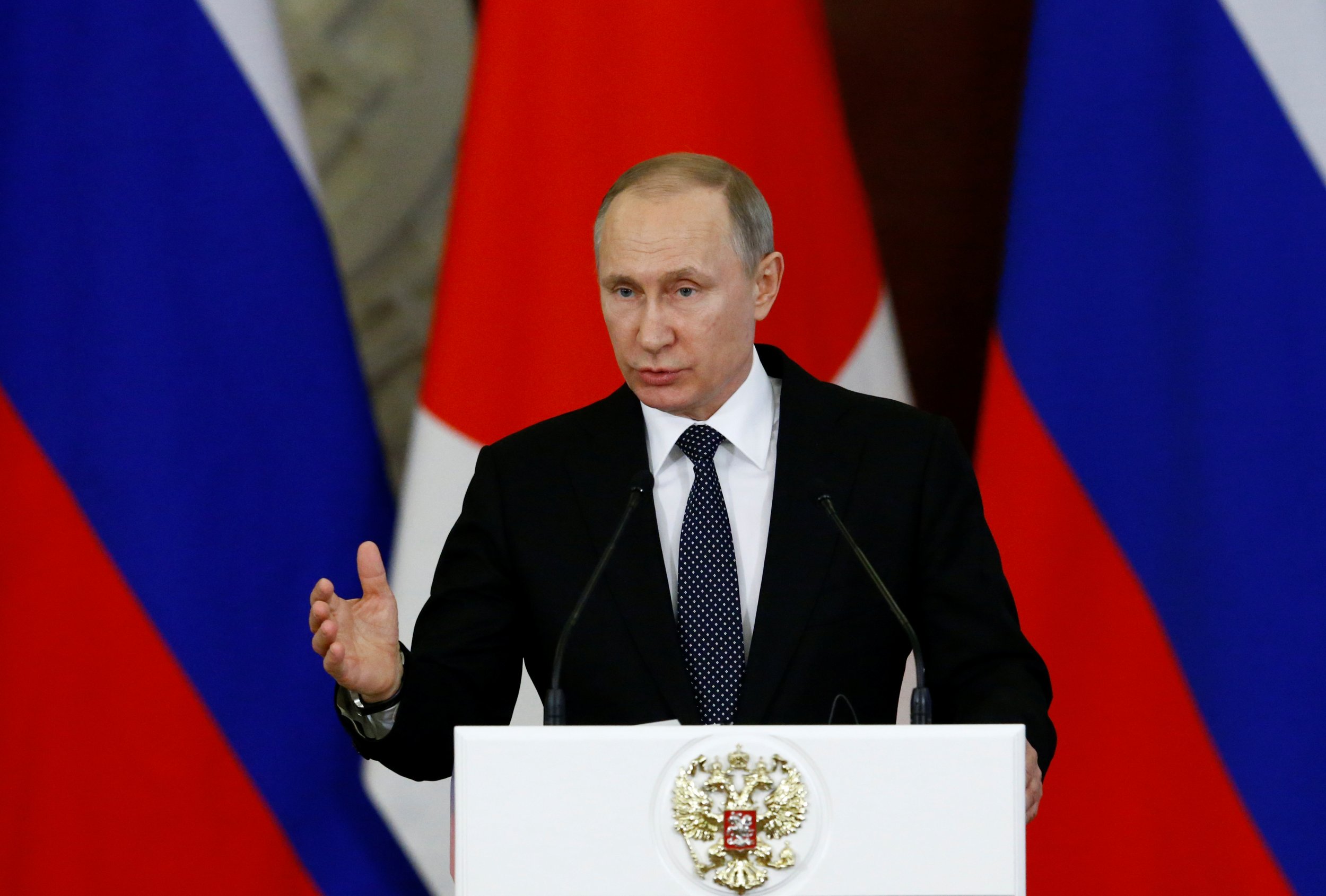 The state of the relationship between U.S. President Donald Trump and his Russian counterpart Vladimir Putin has been on the tip of the world's collective tongue for most of the last year. Diplomatic ties have been strained with allegations of Russian hacking of the 2016 election as well as differences over each nation's role in the ongoing civil war in Syria.
A meeting of the two superpower leaders would seem largely unlikely given the very poor diplomatic relations between the two countries. Still, it would be possible at a major world summit, if not at Trump's Mar-a-Lago estate, where he has hosted Japan's prime minister and China's president.
And yet, a Russian newspaper reported Thursday that Trump and Putting have already set a time to meet for the first time.
The outlet, Kommersant, cited unnamed government sources from both countries who said a meeting was set up for some time in May, according to Reuters. However, Kremlin spokesperson Dmitry Peskov stated that the very idea of such a meeting was "wishful thinking."
Still, Putin himself did say last month at a forum in northern Russia that he would like to meet with Trump at the Artic Council in Helsinki, also to be held in May.
"Both sides should prepare such events," Putin said according to Politico. "If not, then such a meeting could take place within the framework of the usual meetings, at the G20."
Trump and Putin did speak over the phone in January, eight days after his inauguration, for an hour and touched on several subjects such as a nuclear arms treaty.
Such a meeting between the leaders of the U.S. and Russia is hardly unprecedented. Putin met many times with President Barack Obama despite their having a reportedly very strained relationship. Putin and Obama last met in November, following Trump's election victory, at the Asia-Pacific Economic Cooperation summit in Lima, Peru. There they spoke for four minutes about how to arrange a ceasefire in Syria.
Prior to that they spoke at the G-20 summit in China in September, and Obama characterized the 90-minute session as "candid, blunt and businesslike," as he discussed cyber warfare, according to CNN.
Will Trump, Putin Ever Meet? May Showdown Possible, Report Claims | World