Putin Trump Meeting 'Unusual': G20 Leaders Bemused by President's Private Chat With Russian Leader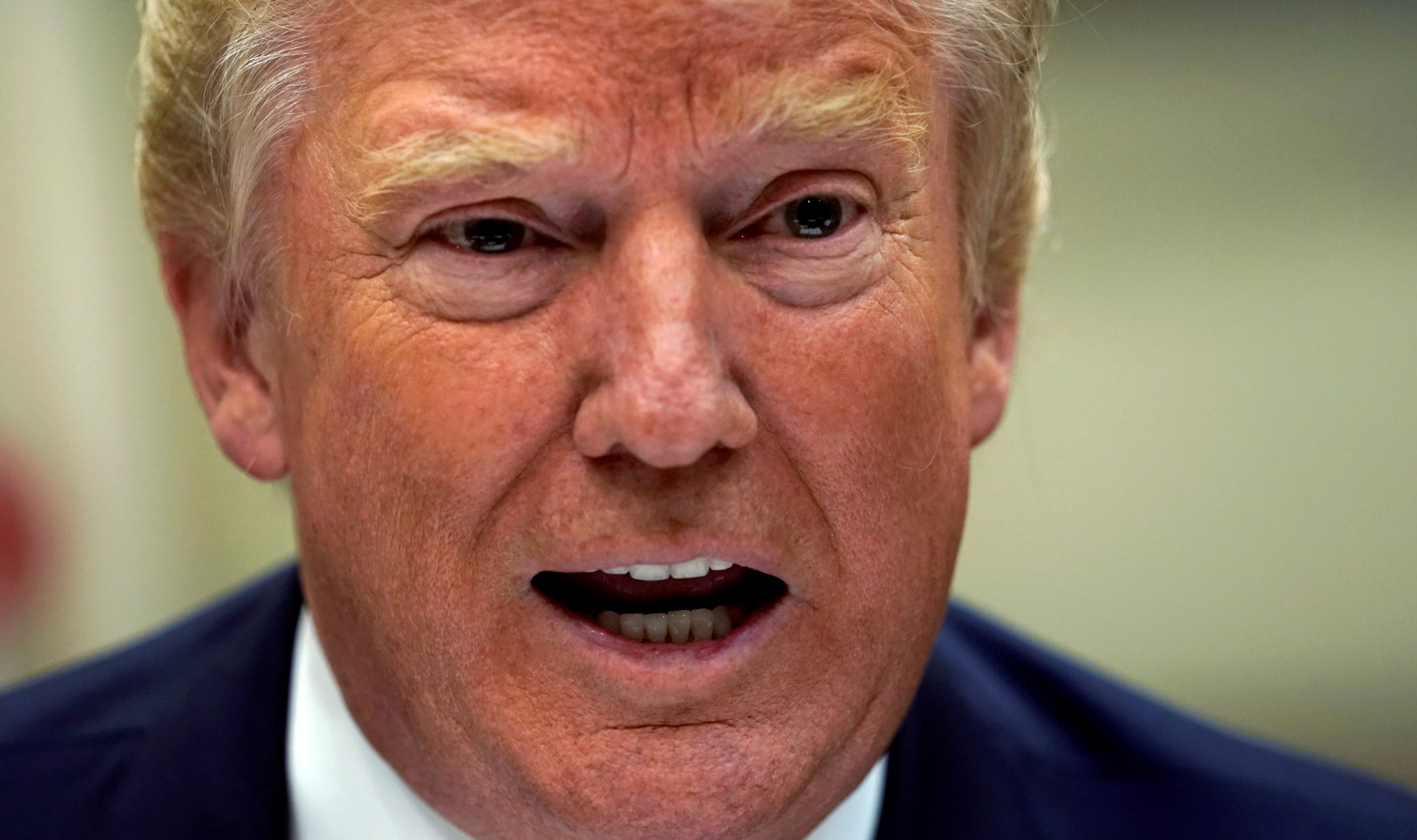 U.S. President Donald Trump says it's "sick" his hour-long undisclosed meeting with Russian leader Vladimir Putin at a dinner during the G20 summit in Germany is being "made to look sinister."
Yet others G20 world leaders who were there found it to be "unusual," according to Ian Bremmer, an NYU political science professor who said he has spoken to two people at the July 7 dinner.
"I know a lot of the people in that group, and many of them—including all of America's principal allies—they found it remarkable, they were concerned by it, it was noteworthy, and so it got out," said Bremmer, who also heads the Eurasia Group political risk consultancy, during an interview on MSNBC late Tuesday.
Bremmer first reported the meeting Monday in a newsletter to the Eurasia Group's clients.
The White House said in a statement Tuesday that "there was no 'second meeting' between President Trump and President Putin, just a brief conversation at the end of a dinner."
"The insinuation that the White House tried to 'hide' a second meeting is false, malicious and absurd," White House press officials added.
On the contrary, Bremmer said, the meeting went on for nearly an hour. "I personally was quite surprised that there was no readout on it whatsoever," he said, because the main topics of a meeting the two leaders held earlier that day consisted of whether Russia interfered in the 2016 election and strategies between the two nations in Syria.
"We have no idea what was in that conversation," Bremmer said of the second meeting.
Read more: Did Trump break protocol in second Putin meeting?
White House officials have not responded to repeated media requests to learn what Putin and Trump spoke about. But officials did say Trump and Putin spoke only through Putin's Russian interpreter because the U.S. interpreter at the meeting was only fluent in Japanese.
When he worked at the National Security Council, former U.S. Ambassador to Ukraine Steven Pifer said, meetings between the president and other world leaders "ALWAYS had [a] US interpreter present" and that it was "unwise" to use only the Russian interpreter.
That's so there is at least one American official who can corroborate what happened and what was spoken about during the meeting.
"Trump—through Twitter or Spicer—should immediately read out the content of his one-on-one chat with Putin ... before Putin does," wrote former U.S. ambassador to Russia Michael McFaul on Twitter Tuesday.
After their first meeting, Trump said he and Putin intended to collaborate on a cybersecurity unit to protect elections from hacking and interference. America's intelligence agencies concluded early this year that Russia led a campaign to interfere in the 2016 election to help Trump win.
When the idea of a collaborative cyber unit was roundly criticized, Trump said "the fact that President Putin and I discussed a Cyber Security unit doesn't mean I think it can happen."
News of the second meeting between Trump and Putin follows revelations last week that the president's eldest son Donald Trump Jr. held a meeting with a Kremlin-connected Russian lawyer during the election in June 2016 after being promised information from Moscow on his father's opponent Hillary Clinton.
Trump Jr. and the White House have given several different accounts of what happened at that meeting in Trump Tower.
Russian chess champ and Putin critic Gary Kasparov questioned on Twitter that "if there's nothing dubious about all the Trump-Russia connections & meetings, why do they always hide & lie first."