What is Putin Up to with Trump? Russian and U.S. Presidents May Meet in Arctic Summit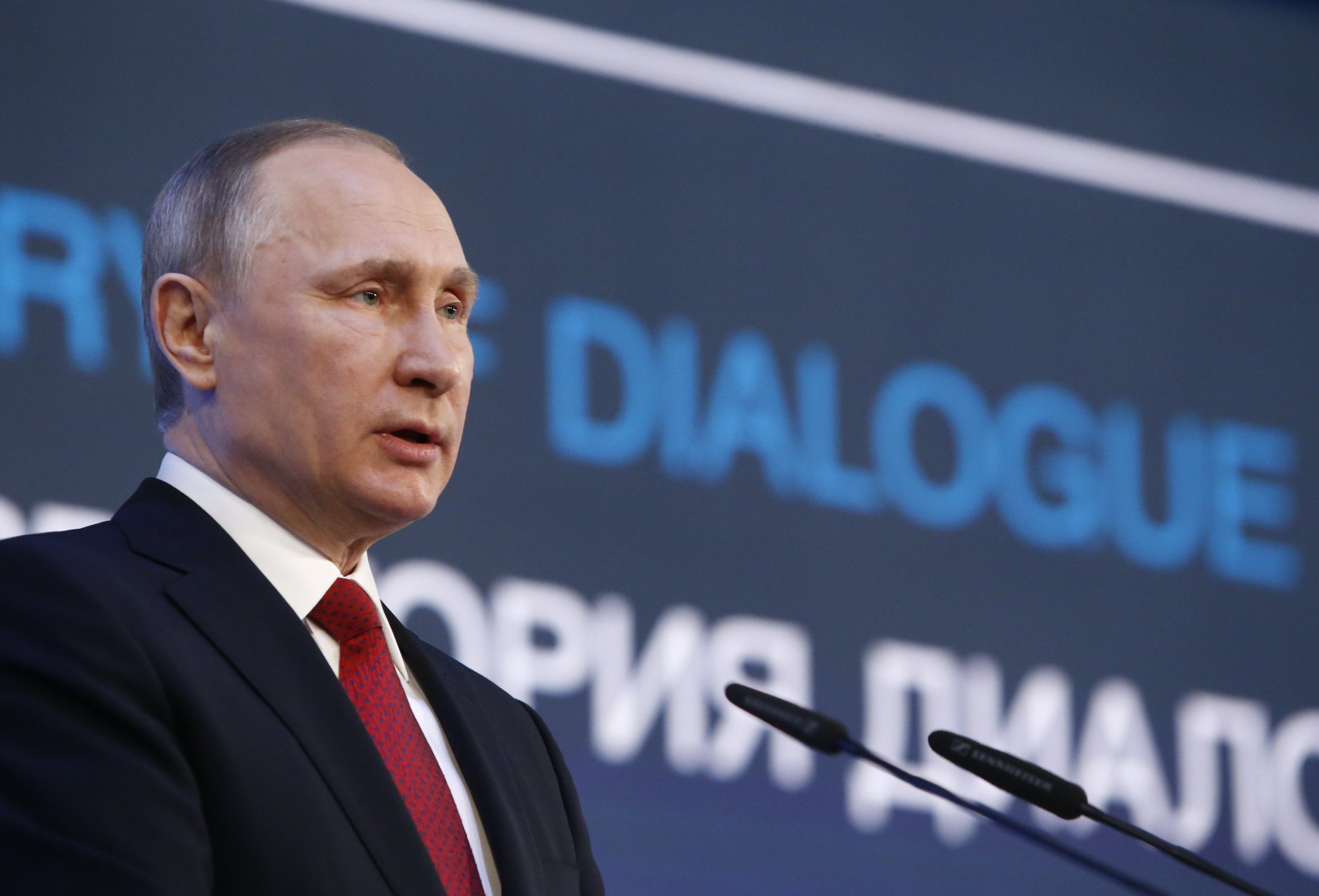 Russia's President Vladimir Putin revealed Thursday he was prepared to meet President Donald Trump in person ahead of an economic summit in July.
Putin made the remark in response to Finnish President Sauli Niinisto's suggestion that the Nordic leader would host a summit of Arctic leaders, including Trump, the Associated Press reported. Putin and Niinisto spoke while attending a forum in the northern Russian city of Arkhangelsk to discuss international interests in the Arctic region, where Russia and NATO members the U.S., Canada, Denmark and Norway have conflicting territorial claims. Finland was set to chair the Arctic Council in May and Putin said he would meet Trump at such a gathering.
"Helsinki would be an appropriate venue for organizing such events … If it happens we would be glad to participate and I would be glad to attend," Putin said, according to CNBC. "If not, probably in the format of regular meetings in G-20 we'll have that event, that meeting," the Russian president added.
Both Putin and Trump were already set to meet for the first time at the G-20 economic summit scheduled for July in Hamburg, Germany. The two leaders have previously spoken by phone, however, the extent of their relationship has been subject to public scrutiny since the U.S. intelligence community and Trump's political opponents accused Moscow of sponsoring a series of hacks allegedly intended to damage the Democratic Party in last year's presidential race and allow Trump to win. Trump's administration has also been probed for its contacts with Russia, leading to the resignation of at least one official—Trump's National Security Adviser Michael Flynn.
While Trump's predecessor, former President Barack Obama, was largely critical of Russian foreign policy and kept Moscow at a distance, Trump and Putin have pledged cooperation in the fight against the Islamic State group, also known as ISIS. In 2015, Moscow and Washington entered separate campaigns to battle the jihadists in Syria, however, the two nations back different sides in the conflict: Russia supports the Syrian government led by President Bashar al-Assad and the U.S. first backed various Syrian rebel groups and later shifted its support to the Syrian Democratic Forces, a Kurd-dominated coalition of Arabs and ethnic minorities.
During another Arctic event Wednesday, Putin reportedly called for a "defense of [Russia's] interests in the Arctic." Russia has established a special military command to advance its northernmost claims.