Putin Increasingly Relying on Poorly Trained Russian Volunteers in War: ISW
Russian President Vladimir Putin is increasingly relying on poorly trained volunteers in his war against Ukraine, according to a U.S.-based think tank.
The Institute for the Study of War (ISW) said Sunday that the Russian leader is deploying more irregular volunteer and proxy forces over conventional units and formations of the army, amid a souring relationship with the military command.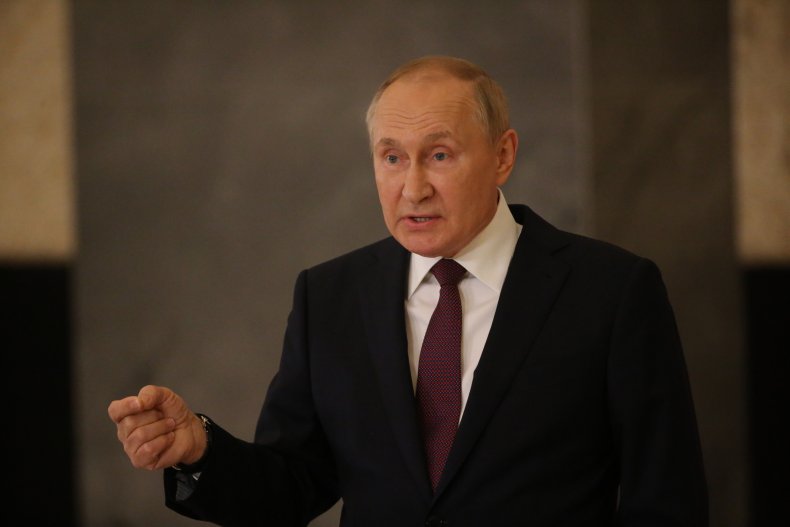 The Kremlin, particularly after Ukraine's successful counteroffensive in the Kharkiv region, is increasingly recruiting ill-prepared volunteers into ad-hoc irregular units rather than attempting to draw them into reserve or replacement pools for regular Russian combat units.
The ISW also said that Russia is using prisoners, involving Cossack units, deploying elements of security services such as the Russian Federal Security Service and the National Guard of the Russian Federation, and covertly mobilizing men from the occupied Donetsk and Luhansk regions in the Donbas in Ukraine.
Retired Russian officers are criticizing the approach, calling for the formation of proper conventional divisions rather than volunteer battalions, the report said.
"The formation of such ad-hoc units will lead to further tensions, inequality, and an overall lack of cohesiveness between forces," the ISW said.
The think tank noted that as all of these groups are likely to have varying levels of military training, and different perceptions of Putin's war and motivations to fight, there is likely to be poor unit coordination and conflict within them.
"The one thing they have in common is wholly inadequate training and preparation for combat," the ISW said.
The report came days after British intelligence said Russia is experiencing "increasingly severe" challenges in terms of manpower shortages on the frontline of the Ukraine war.
Britain's Ministry of Defense said in a daily intelligence update on Friday that the Kremlin-linked private military company the Wagner Group has been on a recruitment drive for Russian convicts to serve in Ukraine since "at least July," and that Russia's manpower is likely struggling.
"Prisoners have been offered commutation of their sentences as well as cash incentives," the defense ministry said.
"This has been reinvigorated, with a recently posted video highly likely showing Wagner owner Yevgeny Prigozhin making a recruitment pitch to prisoners. In the video, Prigozhin emphasises that he is only seeking 'fighters for assault units.'"
The BBC verified the footage showing Prigozhin, the head of the mercenary group, speaking with prisoners about serving in Ukraine.
The General Staff of the Armed Forces of Ukraine said Monday that Russia has deployed 400 prisoners from the city of Tambov in central European Russia, southeast of Moscow, to fight in Ukraine.
Other efforts include calls for Russian regional heads to "self-mobilize" and to send individually at least 1,000 volunteers to fight in Ukraine.
Newsweek has contacted the Ministry of Foreign Affairs of the Russian Federation for comment.