Putin Under Pressure To Address Russia's Economic Ills in State of the Union Address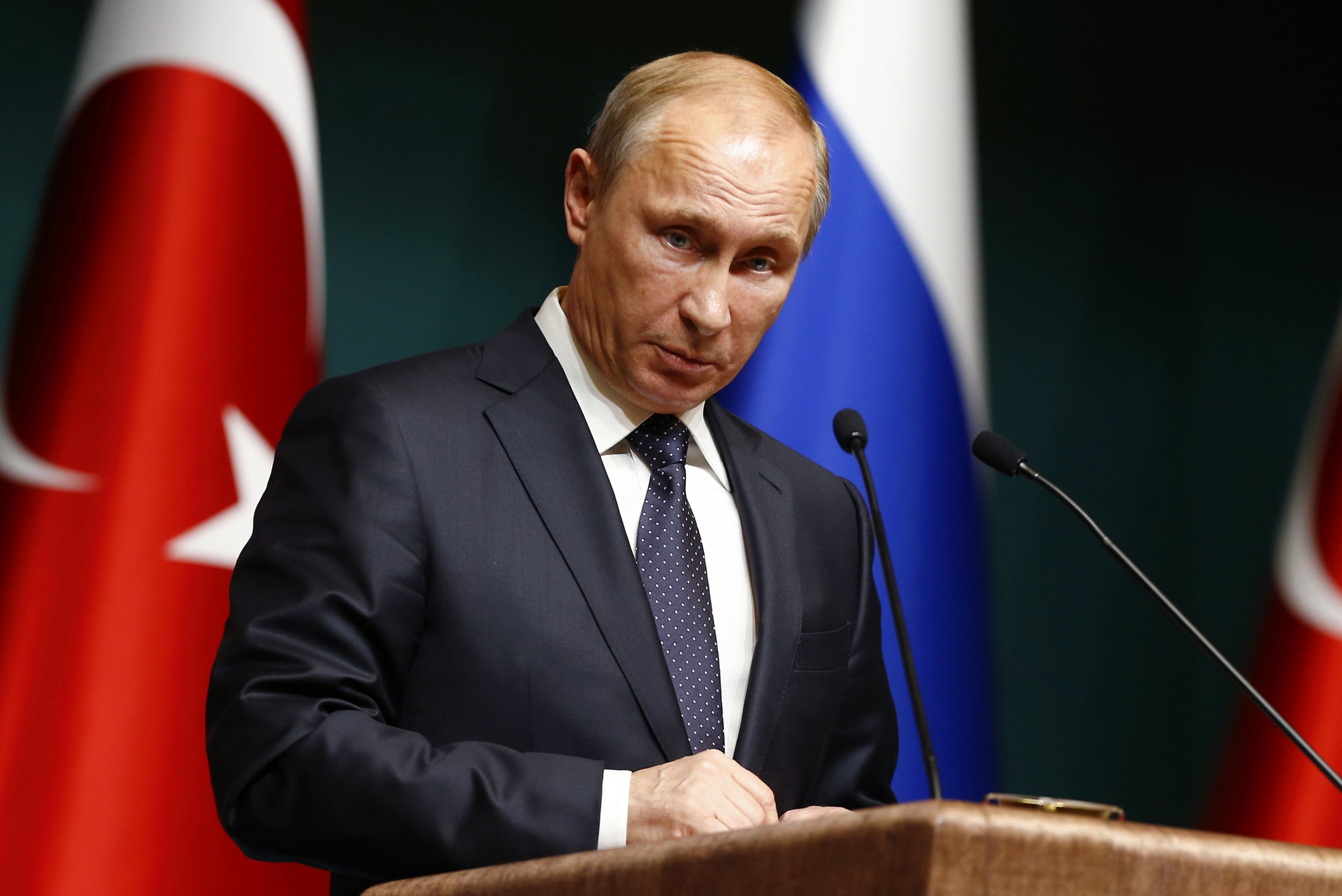 MOSCOW (Reuters) - President Vladimir Putin is under pressure to show he has a prescription to cure Russia's rapidly growing economic ills in his annual state of the union address on Thursday.
Western sanctions over the Ukraine crisis, sharp falls in global oil prices and the ruble's slide against the dollar culminated in an acknowledgement by government officials this week that Russia will enter recession next year.
Putin's popularity ratings are sky high and he has not faced any big protests over the economic decline, but questions are being asked about whether he has a plan to pull the $1.4 trillion economy out of crisis.
"The greatest danger for the president is the economy, under the double pressure of sanctions and falling oil prices," commentator Kirill Rogov wrote in the business daily Vedomosti, which said this week the economy was seriously ill and Russia's leaders were refusing to admit it or do anything about it.
The annual state of the union address which Putin will deliver in the Kremlin at 0900 GMT to members of both chambers of parliament, the government and other top officials provides the 62-year-old leader with a chance to answer his critics.
Opponents say that in previous years the speech has produced more promises than substance.
EMPTY PROMISES?
Pledges to wean the economy off its dependence on oil and natural gas exports, responsible for about half of federal budget revenues, have come to little.
Putin has given little hint of what he might do next, often preferring to send the message that Russia will "tough it out."
He has also diverted attention from the economy by whipping up patriotism, including by annexing the Crimea peninsula, and blaming the United States and the European Union for many of Russia's problems as well as the crisis in Ukraine.
U.S. President Barack Obama has said the tough economic situation could eventually help change Putin's course in other areas.
The 30 percent slide in oil prices has blown a hole in state finances and the rouble has lost more than 30 percent against the dollar this year. Russian companies and banks have large debts.
Capital flight is expected to soar far above $100 billion this year and some analysts expect capital controls though the government denies this. Meanwhile central bank interventions to help the rouble have drawn on reserves.
Analysts say Putin has avoided budget cuts in some areas, such as social spending and defense, because he does not want to look weak internationally or provoke unrest.
He is mindful of street protests against him in the winter of 2011-12, which critics say led to a clampdown on the opposition, and will be anxious to avoid more.