Putin Unveils Russian Army Monument in Slovenia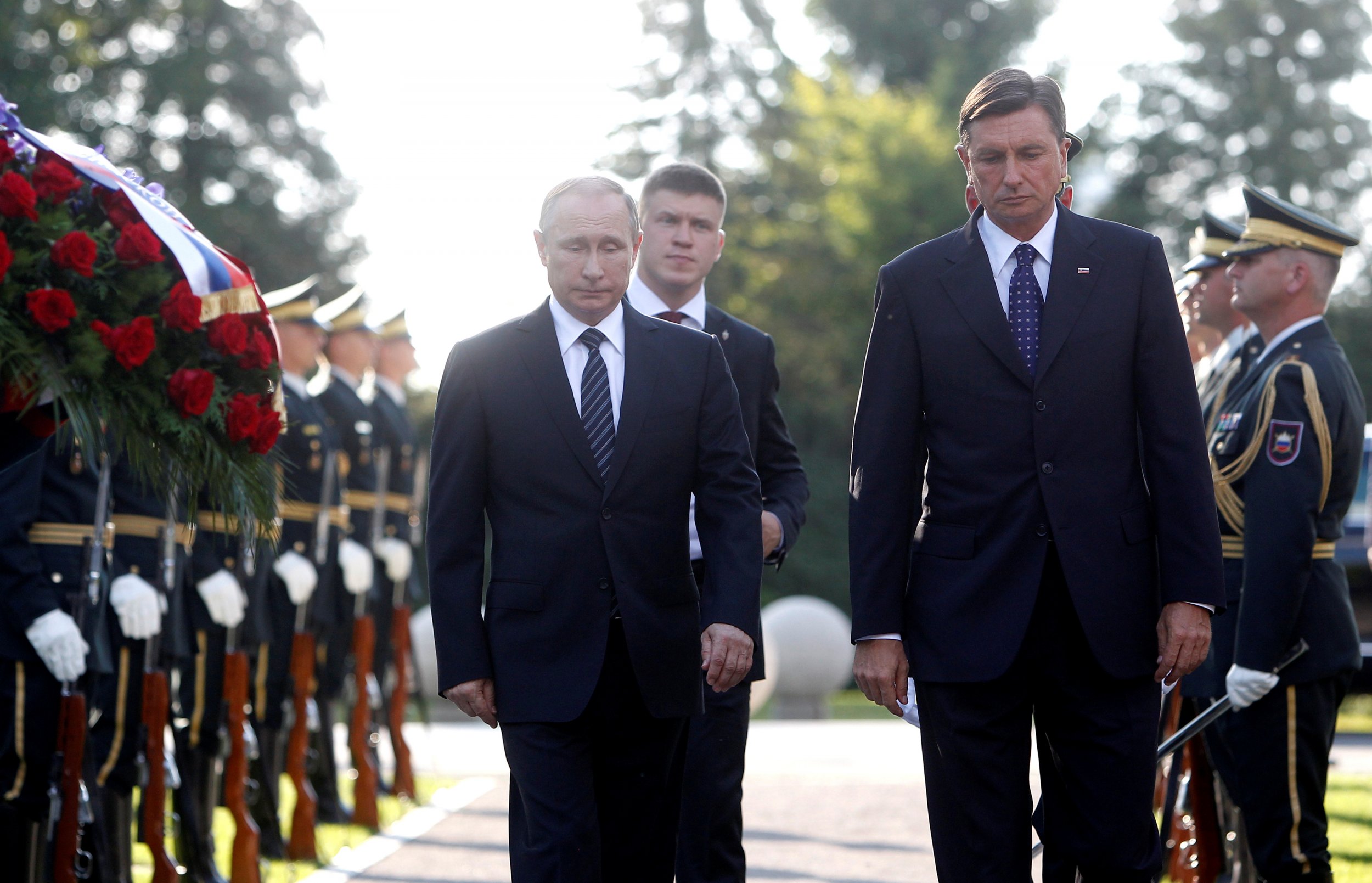 Russian President Vladimir Putin joined his Slovenian counterpart Borut Pahor at Slovenia's Russian Chapel and unveiled a monument to Russian troops during a visit on Saturday, Slovenian state news agency STA reports.
Putin visited Slovenia over the weekend, marking the 100th anniversary of the holy site near the Vrsic Pass in the former Yugoslav republic. The chapel is a symbol of relations between the two countries during both world wars—it was built by Russian prisoners of war, who were sent to the pass in 1916 by the Austrian army to build a mountain road, but were killed in an avalanche during the winter.
Both presidents paid their respects and unveiled a monument, designed by several Russian artists, commemorating Russian soldiers who have died on Slovenian soil since.
"We can see how Slovenia respects our common history, and the memory of those who suffered in past global conflicts," Putin told Pahor in a meeting in the capital Ljubljana. "Despite the difficulties, we maintain intensive political contact," he added, referring to Slovenia's EU commitments, which have seen Slovenia impose trade sanctions on Russia, and reduce trade and political relations.