Putin to Visit Iran Soon, Says Tehran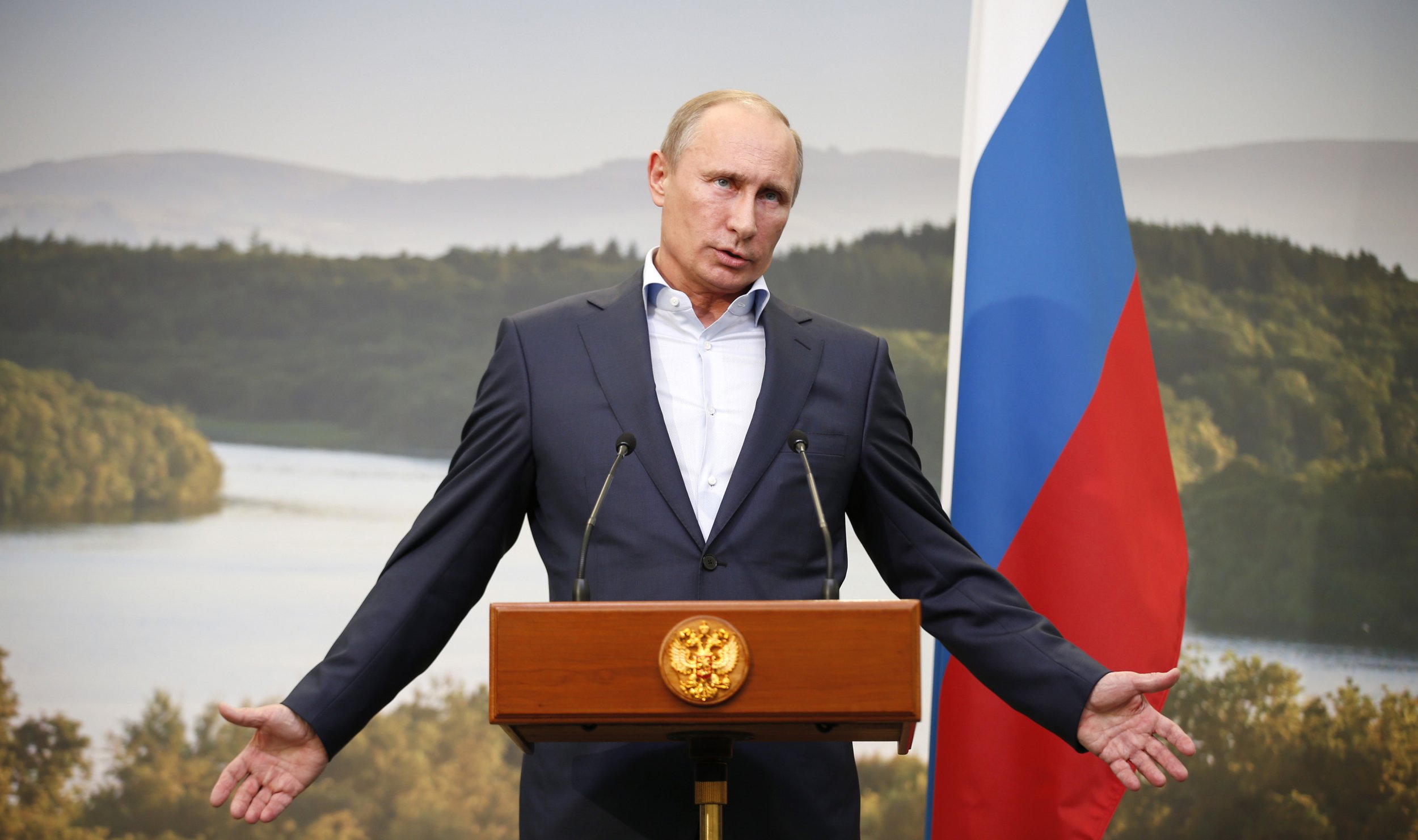 Russian President Vladimir Putin is due to visit Iran in the "near future" according to Iran's official spokeswoman for the Ministry of Foreign Affairs Marzieh Afkham, Iranian news channel Press TV reported today.
Russian parliamentary advisor and founder of Russia's Contemporary Iran Institute Radjab Safarov has estimated that Putin's visit to Tehran could take place as soon as next month, telling Russian newspaper Rossiskaya Gazeta it would take place between April and May.
Afkham did not say what the meeting would focus on, but it comes shortly after Russia's state arms contractor Rostec issued a statement that it was considering selling Iran aircraft and Antey 2500 ballistic air missiles, which are capable of taking down ballistic and cruise missiles.
Iran is currently under UN-backed trade sanctions in a bid to curb its uranium enrichment programme which could potentially be used for the development of nuclear weapons. Russia, however, has continued to court the country with economic and defence deals.
Moscow previously offered to supply Tehran with another missile system with a shorter range than the Antey 2500 in 2010, but the deal was put on hold after the U.S. and Israel put pressure on the Russian government not to go ahead with the sale.
Last month the Iranian ambassador to Russia, Mehdi Sanaei, told Russian TV channel Rossiya Segodnya Iran still hoped Tehran's "Russian friends" would supply them with the missile system in 2015.
Shortly afterwards Sergey Rebyakov, Russia's deputy foreign affairs minister, called for sanctions on Iran to be suspended so the two countries can widen their military partnership.
The Russian minister of economic development Sergey Ulyokaev also visited Iran recently, in November, to discuss a possible deal between the two countries, which would see Russia supply Iran with grain and industrial materials in exchange for oil.
The U.S. has since warned Russia against breaching international trade sanctions on Iran and threatened to "act", should Moscow refuse to uphold them.
Benjamin Netanyahu, the Israeli prime minister, has been one of Iran's staunchest critics, warning the US Congress yesterday that Tehran was allegedly backing anti-Israeli terror groups in Gaza, Lebanon and the disputed territory of Golan heights.
Netanyahu then compared Iran's uranium enrichment programme to Nazi Germany, alleging that not only would it be dangerous for Israel but for global security. The Iranian government dismissed the allegations today as "boring and repetitive".
Putin to Visit Iran Soon, Says Tehran | World