Vladimir Putin Wants Russia More Involved In Iran's Nuclear Programme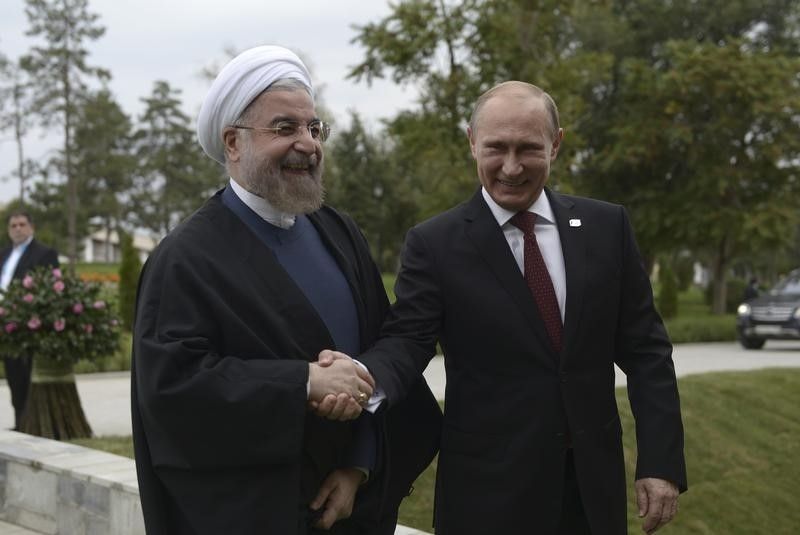 Russian President Vladimir Putin plans on backing Iran's nuclear programme beyond the current agreement for Russia to deliver nuclear reactors to Tehran, state news agency RIA Novosti has reported.
The two countries struck a deal for Russia to deliver two nuclear reactors, which could be increased to a potential six, in 2014. Putin will meet with Iranian President Hassan Rouhani in Azerbaijan next week; ahead of the visit, he said Moscow is more than willing to extend the nuclear partnership.
"We are going to help our Iranian partners further in carrying out their nuclear program action plan, which will include working with enriched uranium and producing stable isotopes," Putin told local media in Azerbaijan.
Putin said Iran's development of a nuclear program would reduce tensions surrounding the country and would strengthen the strategic partnership between Russia and Iran.
"Firstly, this will affect the joint work in the nuclear sphere," Putin said. "Also, we will increase joint trade efforts. During the first five months of this year it grew by 70 percent, to $855 million."
Russia is in the process of delivering the S-300 missile system to Iran—a deal that was put on hold when the U.N. banned the international community from trading arms with Tehran in 2010.
Putin, Rouhani and Azeri President Ilham Aliyev will discuss further regional cooperation, including Russia and Iran's military cooperation in support of the Syrian government, next week.