Putin Wants U.S. Promise Not To Meddle In His Election In March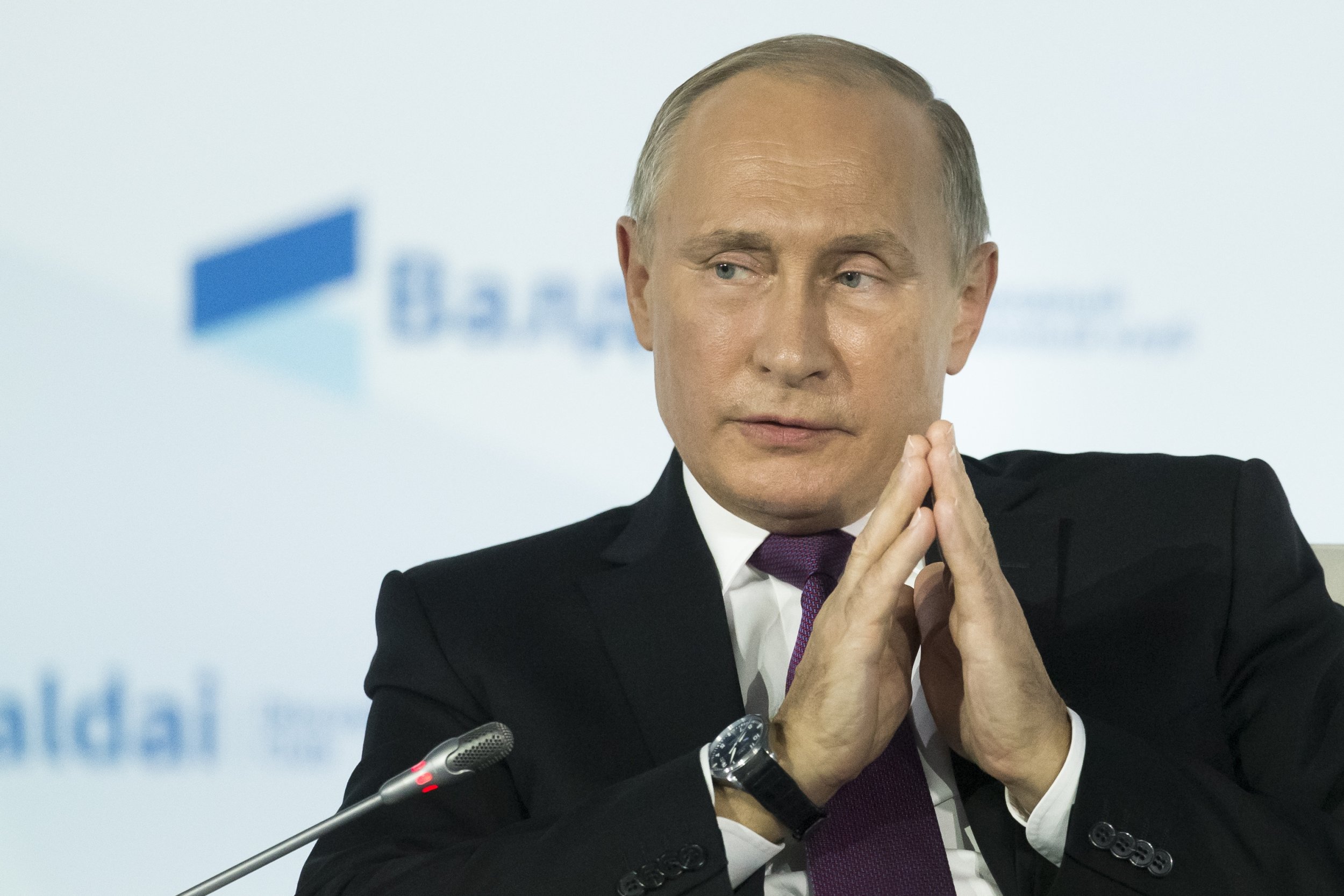 What is the Russian word for irony?
Russia has finally publicly admitted that it wants the U.S. to promise it won't meddle in Vladimir Putin's March re-election—you know, the same way Putin allegedly meddled in ours.
The non-interference agreement was first raised secretly by Russian diplomats in July, but on Thursday a spokesman for the Russian Ministry of Foreign Affairs revealed the Russian diplomatic effort—adding that it was raised again with U.S. officials as recently as December 21.
Maria Zakharova, the spokesperson for the ministry, said at her year-end press conference that Russia has been rebuffed by Washington.
"We have repeatedly offered Washington a formal way to ensure non-interference in each other's internal affairs," Zakharova said. "We believe that the rejection of our proposals clearly confirms the absolute falsehood of accusations of Russian interference in the American elections."
Zakharova repeatedly denied that Russia meddled in the 2016 U.S. elections, and described a string of proposals by Russia that have been rejected by the Trump administration, starting in July. The secret requests over the summer by Russia were first reported by BuzzFeed News earlier this month.
Each iteration of the non-interference pledge, suggested at least three times in the last six months by Russian diplomats, has been rejected by the U.S. State Department.
Zakharova said that the December offer "once again confirms our readiness to exchange letters or other forms of guarantees of mutual non-interference in electoral and other political processes.
"Now it's up to the American side," she added.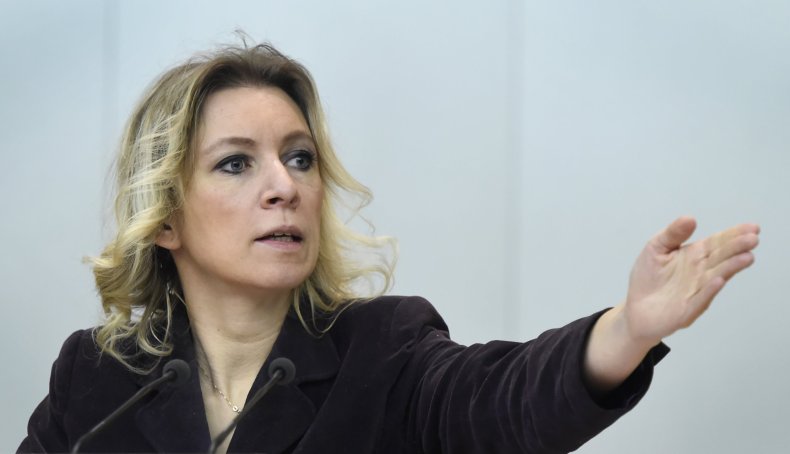 Putin is expected to be easily re-elected in March, having already disqualified his strongest opponent from the field, but the election process has historically created unease in Russia.
In 2011, after parliamentary elections, tens of thousands of protestors flooded the streets of Moscow arguing that the election had been rigged. Putin personally blamed Hillary Clinton, who was then the U.S. Secretary of State, for fanning the flames of protest by giving a "signal" to protestors. Russia watchers typically point to that event as the likely reason Putin initially decided to try to damage Clinton's 2016 presidential campaign.
The latest effort to extract a promise not to interfere with elections, coming after Russia meddled in the U.S. presidential election, arrives as Russia continues to try to influence U.S. politics according to experts. The latest push involves trying to turn public opinion against the integrity of the investigation being run by Robert Mueller into potential collusion between the Trump campaign and Russia.
Legal experts say that international law already bans inferring in domestic politics, but say that Russia's meddling might be classified as espionage, which is intentionally not mentioned in international agreements.