Putin Will Stand for Fourth Term as Russian President—It's Official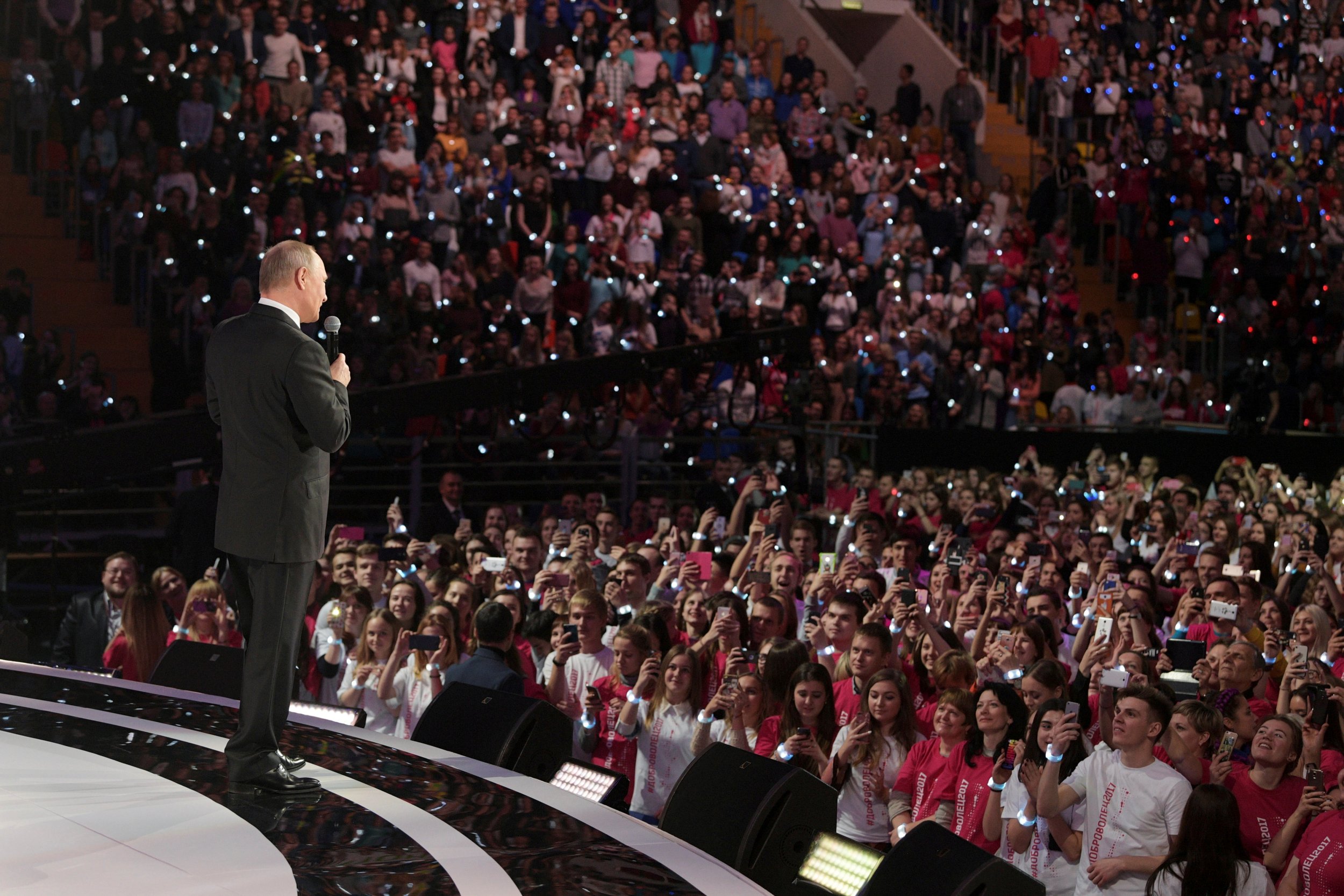 Russian President Vladimir Putin has made the announcement virtually all political commentators in the country expected—he will seek a fourth term in the Kremlin, state news channel Rossiya 24 reported Wednesday.
The Russian leader will run for office in the elections next March, which polls show he is a shoo-in to win. He has repeatedly so far dodged the question of whether he will run for office again and reports in British newspaper The Independent cited insider sources claiming the officials around Putin may have more enthusiasm for him to continue ruling than the president himself.
Putin made the announcement in front of GAZ car factory workers to raucous applause Wednesday, saying: "I am confident that together we will succeed."
Read more: Does Putin speak English? After meeting with Trump, the Kremlin weighs in
Russia's state media has not strongly groomed any other political figure for succession and after Russian Prime Minister Dmitry Medvedev, who succeeded Putin for a term once, ruled himself out of contention last month, the prospect of Putin confirming he will mount another bid looked even more certain.
The chances that Putin's competitors have are even slimmer. His most popular opponent, anti-corruption blogger Alexei Navalny, is barred from officially registering because of a very controversial conviction for fraud, which he and his supporters regard as politically motivated. The European Court of Human Rights (ECHR) ruled the conviction was "was based on an unforeseeable application of criminal law and that the proceedings were arbitrary and unfair."
The minority parties in parliament, who all broadly support Putin's policies, usually submit candidates who have never managed to even take Putin to a runoff. This year a series of other candidates are also vying to appear on the ballot, including Kseniya Sobchak. The daughter of Putin's late mentor and a reality TV celebrity, she has realigned herself with Russia's maligned opposition over the last six years, attending anti-Putin protests with Navalny and others.
How genuine her campaign is—and whether she is honest in her denials that the Kremlin has asked her to fill the role of a token liberal in the campaign—is a constant subject of debate in Russia.
Lawmakers in Russia have discussed moving the date of the election by a week so it coincides with the anniversary of an event that caused the single biggest popularity increase for Putin—the annexation of Crimea in 2014.
If Putin wins the election in March and serves until the end of the six year term, he will be Russia's longest ruling figure since Joseph Stalin.