Putin's Own Words Used Against Him in Ukraine War Debate
Past comments made by Russian President Vladimir Putin were recently used against him in an argument about the ongoing Russia-Ukraine war.
In a series of tweets on Wednesday, Michael McFaul, a former U.S. Ambassador to Russia, shared past remarks from Putin that appeared to contradict some of his more recent statements about the war in Ukraine and the North Atlantic Treaty Organization (NATO).
"Some inconvenient facts for those incredibly still arguing that NATO 'provoked' Putin to invade Ukraine," McFaul wrote.
"When asked if Russia should join NATO, here's what one Russian leader said about the scary, horrible NATO: 'Why not? Why not . . . I do not rule out such a possibility . . . it is with difficulty that I imagine NATO as an enemy,'" McFaul wrote in a subsequent tweet, and revealed that the comments mentioned were made by Putin.
According to the Washington Post, the comments by Putin were in 2000 when he was asked about NATO by BBC interviewer David Frost. "Russia is a part of European culture, and I do not consider my own country in isolation from Europe," Putin added at the time, according to the Washington Post.
Since Russia invaded Ukraine in February, Putin has continued to criticize NATO, and in October, he said that any direct conflict between NATO forces and Russia "might lead to a global catastrophe."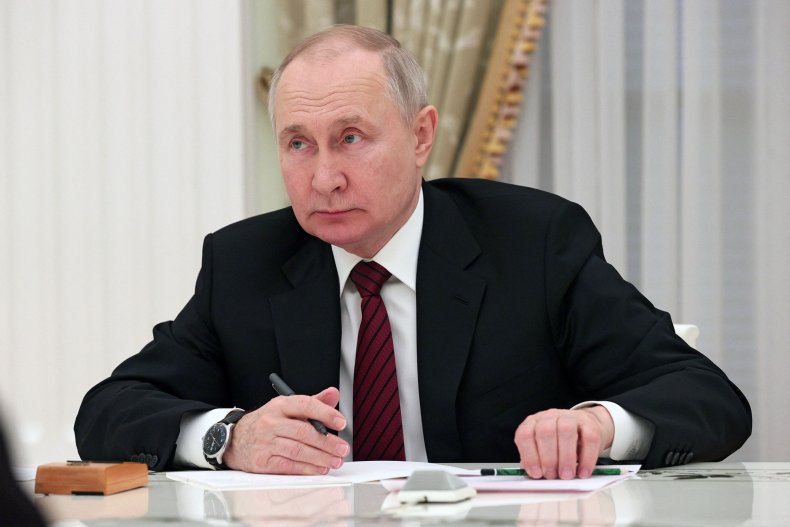 In another tweet, McFaul wrote, "After the second wave of NATO expansion was announced, a Russian strategist said this: 'We of course are not in a position to tell people what to do. We cannot forbid people to make certain choices if they want to increase the security of their nations in a particular way.'" The former U.S. Ambassador revealed that Putin made these comments.
The comments were made by Putin during a 2001 interview with NPR where he was asked about NATO expansion. In addition to the comments McFaul referenced, Putin added, "I don't think that enlarging or enhancing NATO mechanically makes any sense."
McFaul also referenced another remark made by Putin on the relationship between Ukraine and NATO. In recent months, Putin has said that if Ukraine joined NATO, there would be more conflict.
However, in 2002, Putin offered a different stance on the relationship between Ukraine and NATO.
"I am absolutely convinced that Ukraine will not shy away from the processes of expanding interaction with NATO and the Western allies as a whole. Ukraine has its own relations with NATO; there is the Ukraine-NATO Council," Putin said in 2002 during a news conference, RussiaMatters.org reported.
Prior to the invasion of Ukraine on February 24, 2022, Putin said that if Ukraine joined NATO, it would "undermine Russia's security."
Newsweek reached out to the Russian Foreign Ministry for comment.