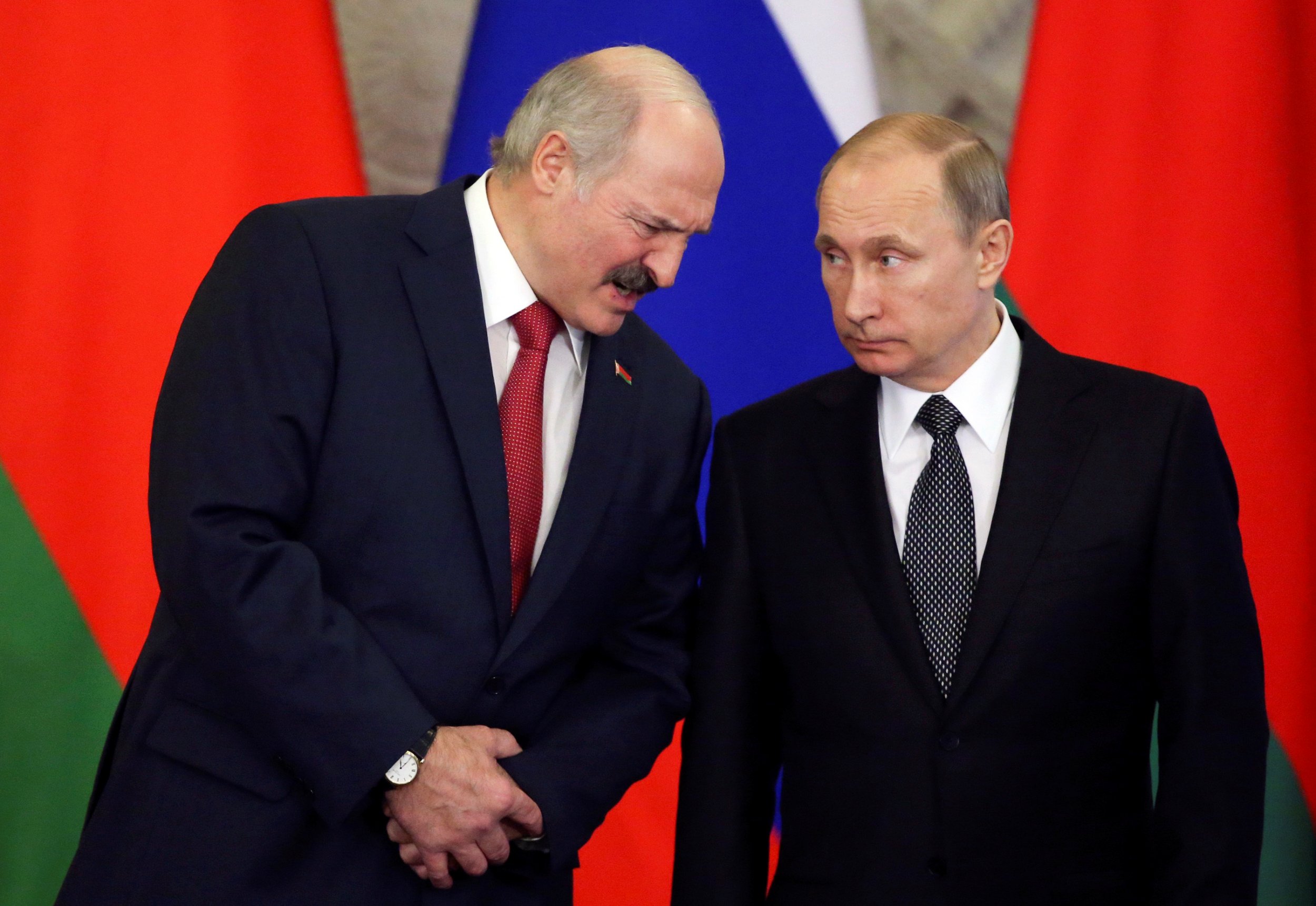 Russia's ally Belarus has dismissed suggestions the NATO reinforcement in the Baltics and Poland is a threat to its security, despite bordering two of the four countries involved.
The plan to rotate four NATO battalions through Poland, Latvia, Lithuania and Estonia has prompted much concern in Moscow, where state officials have voiced suspicion that NATO was preparing for "a global strike" on Russia. Russia in return has vowed to provide a "highly effective" and "asymmetrical" reinforcement.
Belarus is Russia's ally in its own security alliance, known as the Collective Security Treaty Organization (CSTO), and has agreed to set up joint air defense with Russia. The country is also in talks with Moscow about hosting a Russian airbase, in an apparent response to NATO eastern initiatives.
According to Deputy Foreign Minister Elena Kupchina, however, Minsk sees no cause for alarm at NATO's recent assurance measures in the east, Russian state news agency RIA Novosti reported.
"We in Belarus do not consider the additional deployment of troops in the Baltic states and Poland as a direct threat to the security of Belarus," Kupchina said during a conference in Kiev.
According to Belarusian news agency Belta, Kupchina also stressed the importance of working together with the Russian-led Eurasian Union and the EU.
Kupchina's statement comes at a time when Russia's government appears to be more interested in shoring up CSTO defenses against NATO than Belarus itself. Over the last year, the Russian president and prime minister have brought up the subject of setting up a Russian airbase in Belarus at meetings between state officials, although Belarusian President Alexander Lukashenko has denied the prospective base is being discussed.
Last month, with the Polish government having already announced the NATO deployments will be taking place, Lukashenko issued another statement, playing down Belarus's level of alarm.
"Russians often mention that new NATO forces are being deployed near the Russian border," he told national state agency Belta. "Let me make it clear that those forces are being deployed primarily near our borders, Belarusian borders. We see it and take adequate measures without fuss."
Keir Giles, Russian military expert for U.K. think-tank Chatham House, says Minsk is currently engaged in a "process of outreach to find friends other than Russia."
"Minister Kupchina's comments, and Belarus's ongoing programme of developing relations with the U.S. and EU nations, is a bold statement of this independence and the desire not to be treated, as some see it, as just another province of Russia," Giles says. "But Belarus must be watching warily the development of confrontation between NATO and Russia."
According to him, despite Kremlin claims that Russia is being encircled by hostile forces, Belarus is encircled by rearming forces on both sides. Any confrontation between the two would have severe consequences on the country.
Igor Sutyagin, Russian military expert at the London-based Royal United Services Institute, tells Newsweek that Lukashenko has been trying to improve relations with the West since the start of the Ukraine crisis.
"Playing into Putin's hands on the 'NATO threat' is counterproductive for Lukashenko's efforts now," he says. "That is why he's reluctant to support the Kremlin's rhetoric."
According to Sutyagin, the Belarusian government's position is informed by recalling Russia's retention of a naval base in Crimea, which allowed it to interfere in and eventually annex the region from Ukraine in 2014.
"Lukashenko is a bit concerned about letting the Kremlin have its place d'armes on Belarusian soil," Sutyagin says. "He still remembers that Russian base in Sevastopol and what it has led to, so it's better to avoid the option of having Russian bases on your territory."
When it comes to trade, Lukashenko has also said he would prefer not to limit himself to either Russia or the West as it makes Minsk less keen to antagonize either side as a threat.
"One should not forget that the 'wise calf milks two cows' tactic is Lukashenko's trademark so this is all quite familiar for him," Sutyagin said.
The Belarusian Ministry of Foreign Affairs was not immediately available for comment.