Putin's Ally Kadyrov Eager to Visit Assad in Syria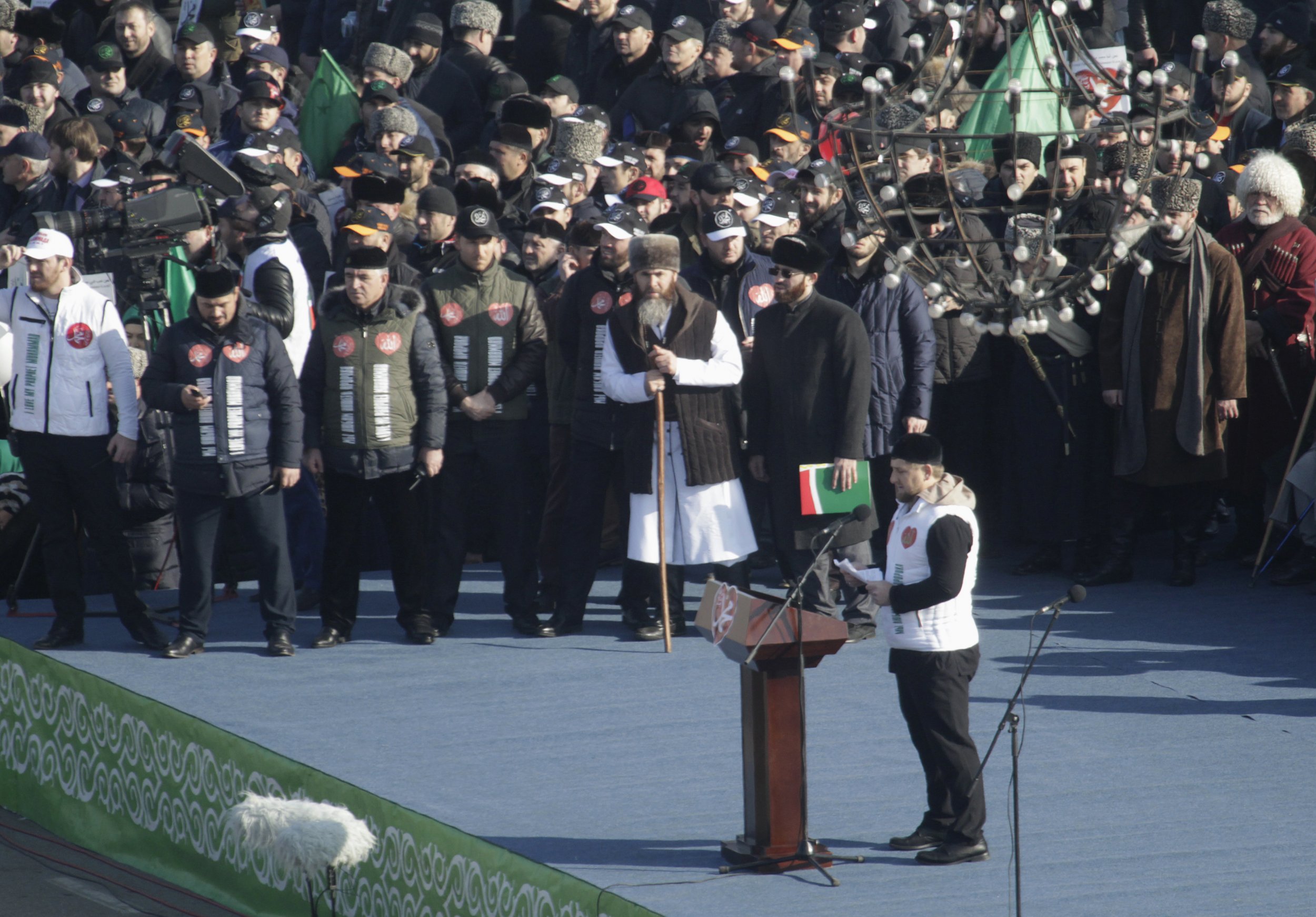 The head of Russia's Chechen Republic, Ramzan Kadyrov, intends to pay a visit to Syria and meet with President Bashar al-Assad.
Kadyrov is a strong supporter of Russian President Vladimir Putin, who has, in turn, backed Assad in fighting Islamist and anti-government fighters in Syria. Following the start of a Russian military intervention in Syria in September, Putin's forces have obtained two long term bases in Syria and reported a series of victories against Islamist groups in Syria. Russia has also been accused of killing more civilians than any other party in the conflict, but the Kremlin has denied reports of any civilian casualties.
Despite ongoing fighting in Syria, Kadyrov claims he is itching to visit the Arab Republic, and would have visited sooner, were it not for scheduling problems.
"Twice I have been invited to visit (Syria) by President Assad," Kadyrov told state news agency RIA Novosti. "I've just not had time to go. I would absolutely like to visit."
Kadyrov said he had visited the Syrian capital of Damascus prior to the start of the Syrian Civil War in 2011. Kadyrov added that since then he had also been visited by the Syrian opposition.
"They paid us a visit to consult me. It was an exchange of experiences," Kadyrov said. The Chechen leader who has issued searing criticisms and threats on the Russian opposition, said he did not Believe the Syrian opposition could "solve anything" without Assad. He believed the opposition relied on living under Assad's "roof" and this "roof" determined the resolution of the conflict.
He levelled a criticism at Assad's opponents similar to the one he has made against many Russian-critics of Putin. Kadyrov branded Syrian critics of Assad as "an opposition entirely controllable" by the West.
"They do not know what they want," Kadyrov said, not revealing which opposition group visited him. "They generally do not aim for anything specific really. What they want is for the West to tell them 'Dear friends, your mission is accomplished'
"They will lose everything," Kadyrov said, when asked what would happen if Assad's opponents got the upper hand in Damascus. "Before anything they will lose their country."