Pro-Putin Biker Gang Accused of Extremism by Belarus Opposition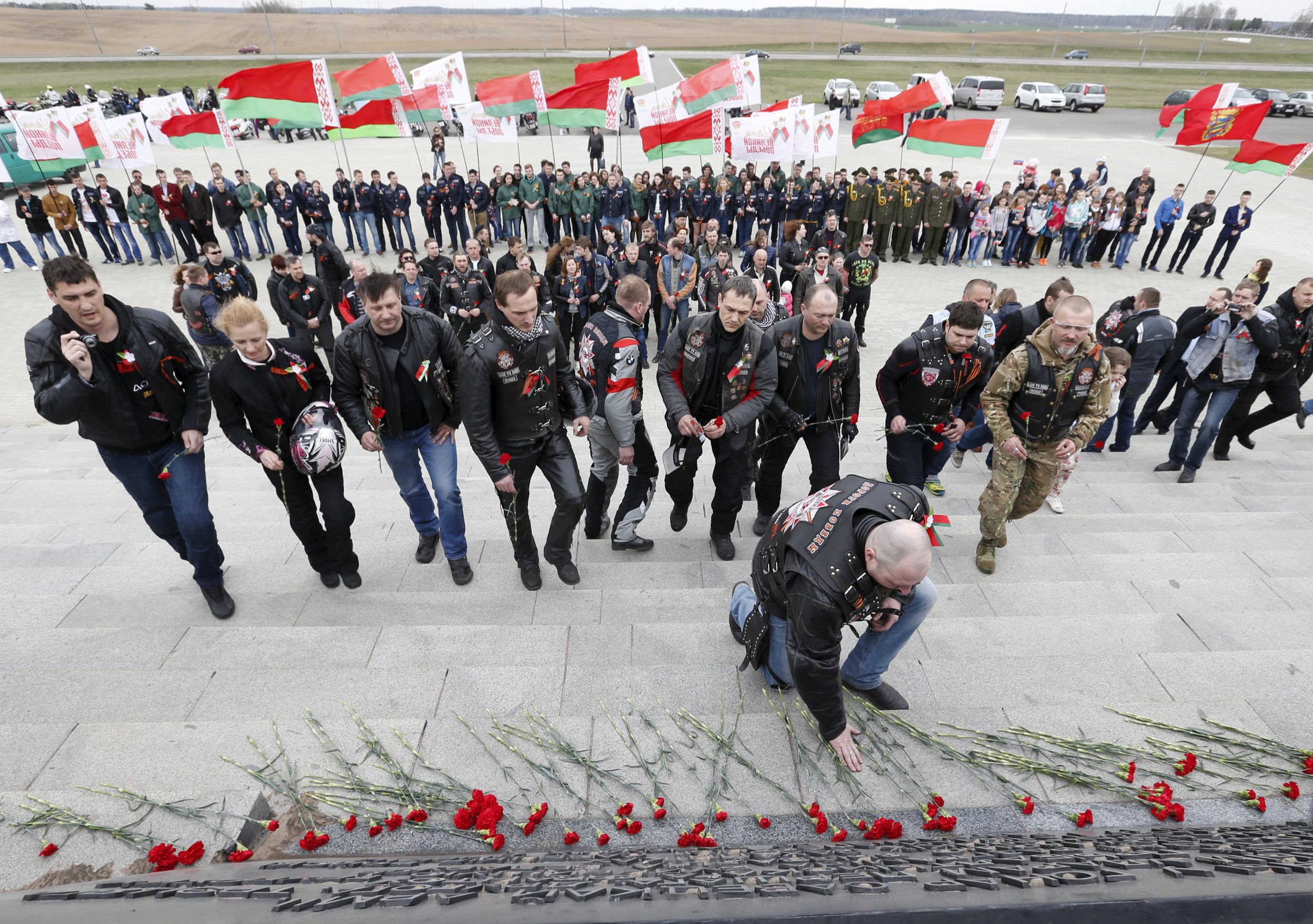 The anti-government opposition in Belarus has called on the country's prosecutor to ban the Russian nationalist biker club the Night Wolves, whose members are currently on their way to Berlin.
Every year, the biker group recreates the Soviet Red Army's march towards the German capital during the final days of World War II. They plan to arrive in Berlin by May 9, but this year their journey has stalled at Poland, which, just as it did last year, is turning the gang away at the border.
The group's rhetoric often refers to the Eastern European countries together as one Christian Orthodox landmass, which they vow to defend from "global Satanism." The group has also claimed to journey through what it calls "the Russian Balkans" and actively supported Russia's annexation of Crimea from Ukraine.
Belarus, which has a local Night Wolves chapter, is an integral part of the biker's journey to Berlin and the country has so far been willing to allow them to travel through unimpeded.
But the Belarusian People's Front party, which campaigns for the country's independence from Russia's political influence, posted a statement on its site on Tuesday urging authorities to recognize the Night Wolves as an extremist group and ban its activities in Belarus.
The party claims it wants the group recognized as a potential threat to Belarusian security because of a statement Night Wolves leader Alexander Zaldostanov made during at a biker meeting in Belarus in April, when he said "Belarus is Russia."
The party's chairman Alexey Yanukevich said that words such as these are a "testament to the start of an ideological foundation for the preparation of a hybrid war against Belarus."
Zaldostanov responded to the statement by defending his claims and saying that he did not believe his Night Wolves would be banned in Belarus. He said he meant Belarus is Russia because both countries fought the Nazis in World War II.
"I am not a separatist," Zaldostanov said. "I would like both Crimea and Ukraine to be together with Russia, while separatists are the ones who want them [Crimea] to be with one or the other."
Belarus's President Alexander Lukashenko recently said that Russia should not confuse the allied country for a kind of "errand boy" that would always comply with its demands. But despite sporadic claims that Minsk is not under Russia's influences, Lukashenko is still closely aligned with the Kremlin and last month the two countries announced a joint air defense system.