Putin's Bikers Claim 'Secret' Entry to EU Despite Poland Ban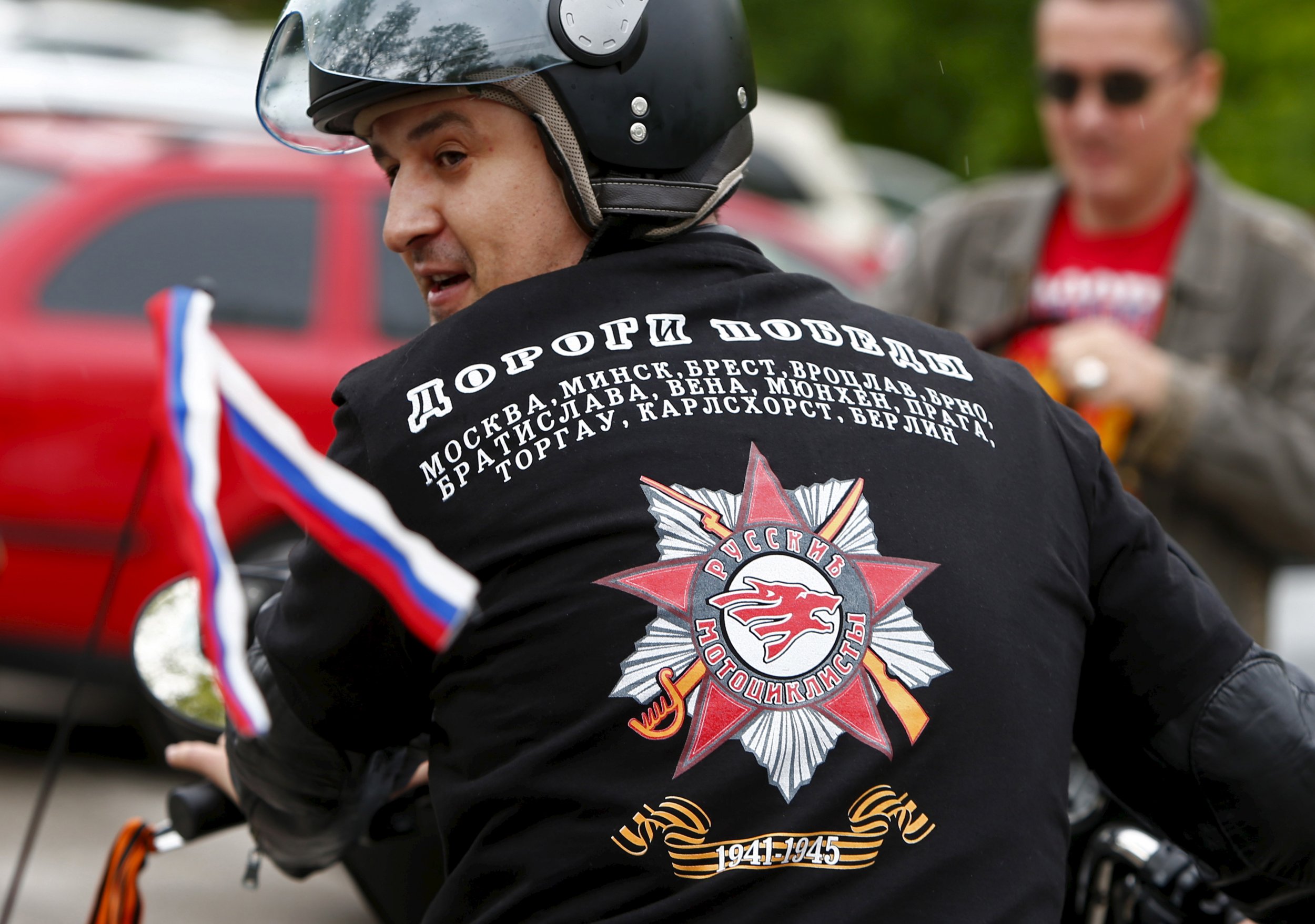 Members of the Russian pro-Kremlin biker group Night Wolves have managed to enter the EU covertly on their way to Berlin, despite Poland refusing them entry, Russian state news agency Itar-Tass reports.
Night Wolves, who count Russian President Vladimir Putin as one of their riding buddies, seek to reach the German capital by May 9—the date of the end of World War II. Their controversial journey is not only meant to replicate the Soviet Red Army's western push in 1945, but also sees them pass through Eastern Europe's Soviet military cemeteries, where their veneration is not unanimously accepted and illegal in some cases.
Night Wolves attempted the journey last year and scores of their members were immediately turned back from EU members Lithuania and Poland on their borders with Belarus. According to Austrian and German reports only a handful of members managed to reach anywhere further west than the Czech Republic and they were traveling in a car then, to detract attention.
The group, who are announced they are setting on the trip last month, were barred from entering Poland again last week.
Night Wolves members claim to have managed to enter the EU anyway and are in Slovakia, which borders only other EU members and Ukraine.
The leader of the Berlin ride-along, Andrei Bobrovskiy, told Tass on Sunday the group would head toward the Czech Republic on Tuesday and when asked how the group entered the EU, he said "it's top secret."
Polish broadcaster TVP Info cited one of the bikers, saying that a handful of the bikers were allowed in Poland because they had German, Slovak and non-Russian passports.
Bobrovskiy was undismayed by the attempt to ban the bikers, estimating that currently around 20 Night Wolves are moving towards Berlin, but anticipated that in the coming week, the group would amass "several hundred" followers on two wheels. He did not make clear how or why more bikers would appear.
Night Wolves have received considerable financial backing from the Russian state for organizing events deemed to encourage the Kremlin's brand of patriotism. They have also taken part in recruitment efforts of the armed forces and have faced allegations of assisting pro-Russian rebels in Ukraine.
The group's leader, Alexander Zaldostanov, said in a Russian-language interview last year he would "do anything to keep any creature from getting up close to" on Putin.