Putin's Chef Ordered Russian Mercenaries to Attack U.S. Troops in Syria, Report Claims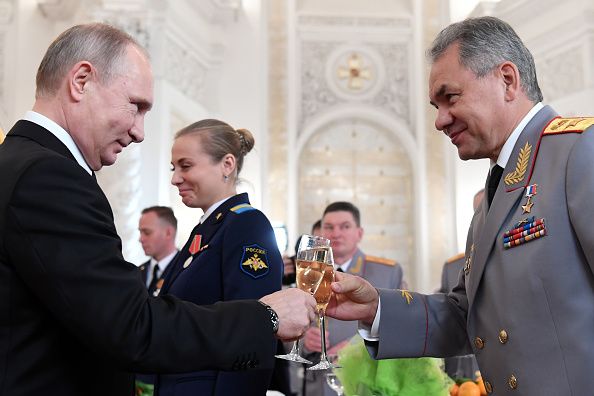 Yevgeniy Prigozhin is a man of many trades.
A failed cross-country skier from St. Petersburg, Russia, who once spent nine years in prison for robbery, Prigozhin rose from running a hot dog stand in the 1990s to owning an upscale restaurant frequented by Russian President Vladimir Putin and other members of the nation's political elite.
Most recently, the man nicknamed Putin's Chef was indicted in the United States by special counsel Robert Mueller for running a troll farm that conducted information warfare against the U.S. and attempted to influence the outcome of the 2016 presidential election. Prigozhin also allegedly runs a business that profits off oil and gas deals in Syrian territories seized from the Islamic State militant group (ISIS).
And now, reports also claim Prigozhin is the Putin ally who allegedly controls Russian mercenaries working in Syria. He was responsible for ordering a recent attack by Russian mercenaries and pro-government Syrian forces on U.S. troops stationed in Syria.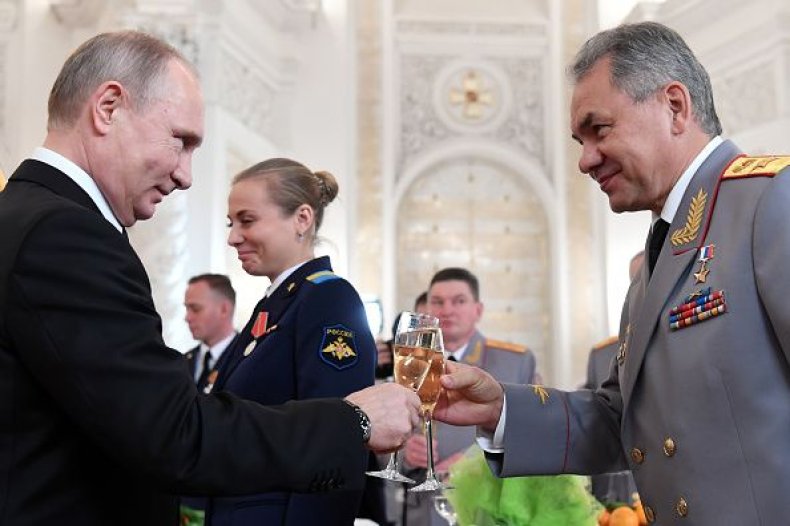 An unknown number of Russian nationals were killed in U.S. airstrikes in Syria on February 7 after about 300 fighters attacked U.S. troops stationed near a strategic oil field. Defense Secretary Jim Mattis has called the attack "perplexing" and added he does not understand why pro-regime forces would fire on U.S. troops. No American servicepeople were killed in the fighting that ensued.
Russian officials initially distanced themselves from the reports, pointing out that the people killed were not Russian servicemen and that their nationals can be found in many places around the world. Russia and the U.S. are generally in communication over their positions in Syria in order to avoid clashes.
Sources, however, have said that dozens of Russians were killed in the recent attack while supporting the forces of Syrian President Bashar al-Assad. Their deaths highlighted the murky role of Russian mercenaries in the ongoing conflict in Syria, and gave rise to questions about how much Putin knows about the activities of Russian mercenaries abroad.
Communications intercepted in January now provide some clues by demonstrating that Prigozhin had told a senior Syrian official that he had permission from a Russian minister to move "fast and strong" with the operation that led to the mercenaries' death,The Washington Post reported Thursday evening. The communications show that he both knew about the planned attack and shared information with Syrian leadership.
Prigozhin is known to have close ties with Putin, and it is unlikely that he works without the permission of Russia's most powerful man.
The mercenaries involved in the attack work for a company called Wagner, which employs Russian nationals and military veterans—many of whom are believed to have fought in the ongoing conflict in Ukraine. Wagner also provides foot soldiers who help fight ISIS in order to secure access to oil and gas fields that Prigozhin profits from.