Putin's Cousin and Russian Security Forces Laundered Billions of Dollars Through a Danish Bank, Reports Claim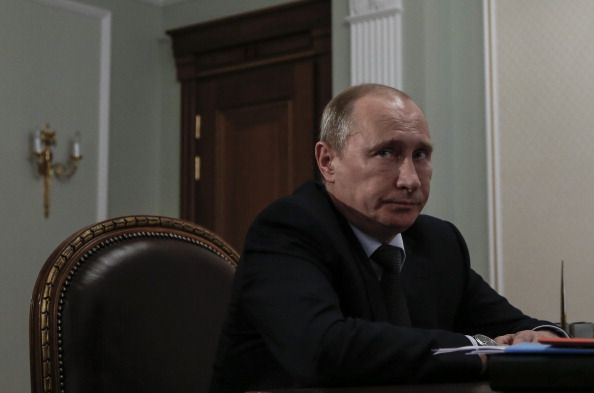 In 2013, a whistleblower informed Denmark's largest bank that members of Russian President Vladimir Putin's family, and a group of accused money launderers, were using the bank's branch in Estonia to launder billions of dollars, a Danish newspaper revealed Tuesday.
Members of Russia's secretive security agency, the FSB, were also allegedly using the Danske Bank's Estonia branch for money laundering, according to the report. The agency has close ties to Putin, who ran the security forces before seizing political power in the late 1990s.
The money laundering operation allegedly involved a company called Lantana Trade LLP, which was registered in the United Kingdom and claimed to have limited financial turnover. Nevertheless, millions of dollars were funneled through the company each day using its Danske Bank account in Estonia, the whistleblower's report alleges.
The whistleblower's report was leaked to the Danish newspaper Berlingske, which later shared the document with The Guardian and the Organized Crime and Corruption Reporting Project (OCCRP), a consortium of investigative journalists.
Lantana Trade's ownership, which was concealed through a web of shell companies, was only investigated by Danske Bank after the company's accounts were used to make large and suspicious transactions. It was then revealed that one of the company's owners was Putin's cousin Igor, who had been on the board of a Russian bank that shuttered after around $53 million had vanished.
Danske Bank reportedly closed around 20 accounts linked to Russian customers in 2013 as a response to the whistleblower's account. Still, the whistleblower had already informed the bank's executive board that its Estonian branch failed to implement the necessary procedures to investigate and stop money laundering, while the bank had potentially broken laws by helping a company that was a conduit for suspicious transactions. The bank also reportedly failed to inform the U.K. about its findings after it launched its investigation into the company.
Danske Bank has been implicated in several money laundering schemes over the years, according to OCCRP. These cases involved transfers of billions of dollars from Azerbaijan and Russia.
Putin's personal wealth continues to be a subject of controversy. Some have said they suspect the Russian leader's fortune to be worth around $200 billion. Nevertheless, his net worth is difficult to track since it is suspected to be spread out through accounts belonging to his friends and political allies.