Putin's Daughter's Dutch Penthouse Goes on Sale for $3 Million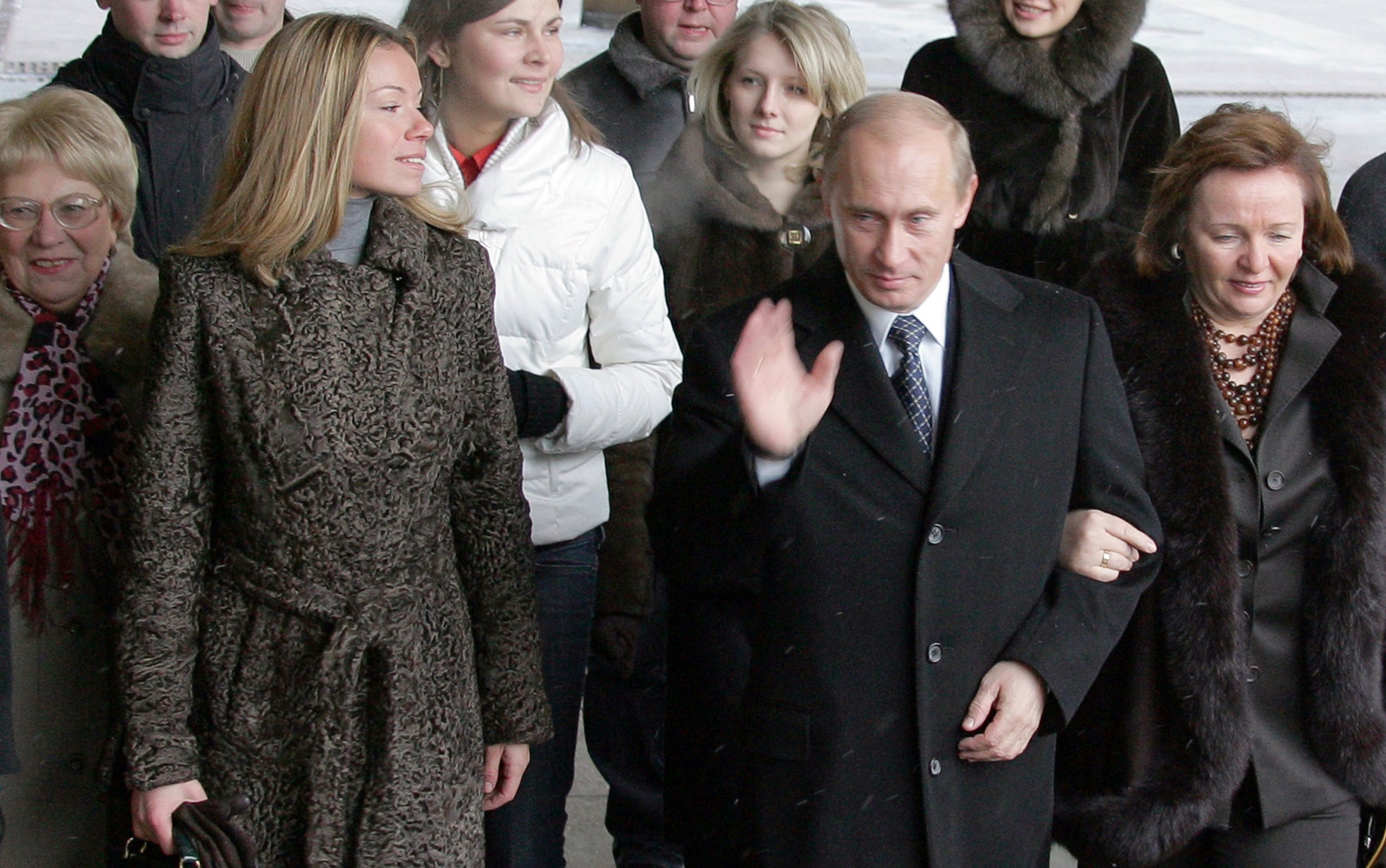 The penthouse where Russian President Vladimir Putin's first daughter Maria lived with her partner has gone on sale.
The 7,500-square-feet penthouse is situated over the two upper floors of the building, located among the picturesque canals of the "Crimean District" (Krimwijk in Dutch) in Voorschoten, a suburban area near the Dutch capital of the Hague and the university town of Leiden.
The apartment features a terrace and six bedrooms, according to the description on online estate agent Funda. It sells for around $3 million and is available immediately.
Maria Putin reportedly left the country in 2014 after the MH17 plane crash in Eastern Ukraine, attributed to pro-Russia separatists, which soured relations between Russia and the Netherlands.
Dutch newspaper De Telegraaf reported that Putin's daughter lived in Voorschoten in 2013, adding that locals had even seen the Russian president shopping at the local supermarket.
Putin, who has traditionally been eager to shelter his family from the public eye, was reportedly displeased with the release of such private information about Maria. "The Dutch media have not only put their own citizen in danger, but also family members from a friendly head of state and thus seriously damaging the interests of a friendly country," Russian Foreign Minister Sergei Lavrov told a Russian radio station in 2013, Dutch business magazine Quote reported. Quote also reported on Putin's daughter liaison with Dutch businessman Jorrit Faassen in 2011, the penthouse's owner.
Faassen attracted media attention in Russia after being attacked in a road rage incident in Moscow in 2010, when he was deputy chairman of the board of directors of a Russian consultancy firm. Faassen was beaten by the bodyguards of Russian banker Matvey Urin, and both Urin and his entourage were given jail sentences. Soon after, Russia's Central Bank withdrew the license of two of Urin's five banks. Such a rapid turn of fortunes for a banker raised questions as to which powerful person Faassen, a relatively unknown name at the time, knew.
"If you try to work out how a Dutch national can end up being such an significant figure, then only one logical answer comes to mind: He's the son-in-law of someone very important," said Yulia Latynina said in December 2010 on the Echo Moskvy radio station. Her colleague at Forbes, Olga Romanova, added: "Very well-informed gossips have written that the Dutch citizen Jorrit Joost Faassen is the fortunate son-in-law of Prime Minister V.V. Putin—married to his eldest daughter."
Putin's daughter and her husband's current whereabouts are unknown. In January 2016, Russian magazine New Times published in January 2016, the two lived in a building in Moscow, having left the view of Dutch canals for that of the U.S. Embassy.