Republican Senator Mitt Romney of Utah said Saturday that it's necessary to be prepared for a nuclear strike given Russian President Vladimir Putin's "illogical" acts.
"By invading Ukraine, Mr. Putin has already proved that he is capable of illogical and self-defeating decisions," Romney said in an op-ed in The New York Times. "If he loses in Ukraine, he not only will have failed to achieve his life's ambition to reverse what he sees as the 'greatest geopolitical catastrophe' of the 20th century—the collapse of the Soviet Union—but he will also have permanently diminished Russia as a great power and reinvigorated its adversaries."
Putin hasn't explicitly said that Russia will launch a nuclear strike, even though he has repeatedly expressed that he will respond to threats that target his country's existence.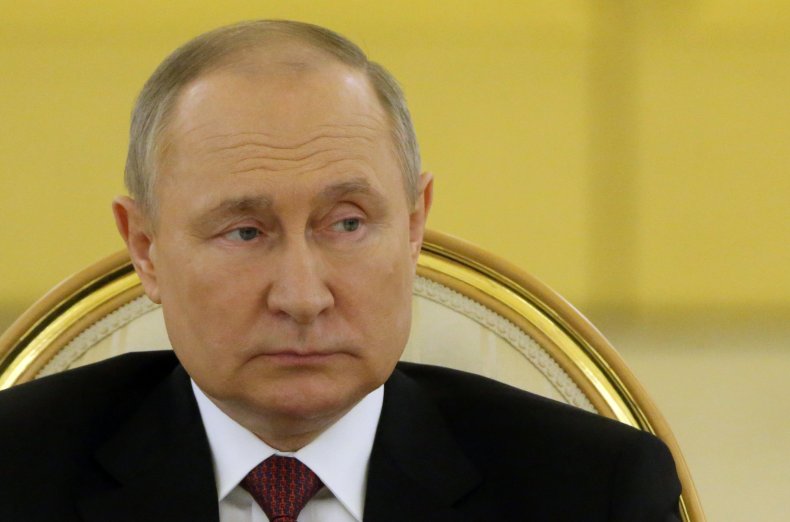 "We should imagine the unimaginable, specifically how we would respond militarily and economically to such a seismic shift in the global geopolitical terrain," the GOP senator said in his op-ed.
Meanwhile, Russia's Deputy Foreign Minister Alexander Grushko recently said that the conditions for a possible Russian nuclear attack are written in the country's military doctrine.
One of those principles stipulate that Russia is allowed to use nuclear weapons when its enemies are also using nuclear weapons or other types of weapons that cause mass destruction on Russian territories and/or its allies. Another principle states that nuclear weapons are allowed if Russia's critical government or military sites are attacked by the enemy in a way that would underestimate a nuclear force response actions.
Romney also cited warnings made by the Russian ambassador to the U.S. Anatoly Antonov, who told Newsweek earlier this month, that NATO is not taking the nuclear war threat seriously.
"By claiming that Russia is readying its weapons, by warning of a 'serious' risk of nuclear escalation and by declaring 'there are few rules left,' they purposefully rattled the ultimate saber," the Utah senator said, adding that "Vladimir Putin himself has noted that he has weapons his opponents do not."
According to Romney, Western nations should continue to support the Eastern European country and send weapons and military aid to help it defend itself against Russia. The Republican senator also added that he disagrees with the view that limiting assistance to Ukraine will help keep Moscow unprovoked and prevent Putin from potentially launching a nuclear strike.
"Failing to continue to support Ukraine would be like paying the cannibal to eat us last. If Mr. Putin, or any other nuclear power, can invade and subjugate with near impunity, then Ukraine would be only the first of such conquests," he explained. "Inevitably, our friends and allies would be devoured by brazen, authoritarian nuclear powers, the implications of which would drastically alter the world order."
Newsweek reached out to the Russian foreign affairs ministry for comments.