Putin's Impeachment Is Endgame for Russia's Parnas Party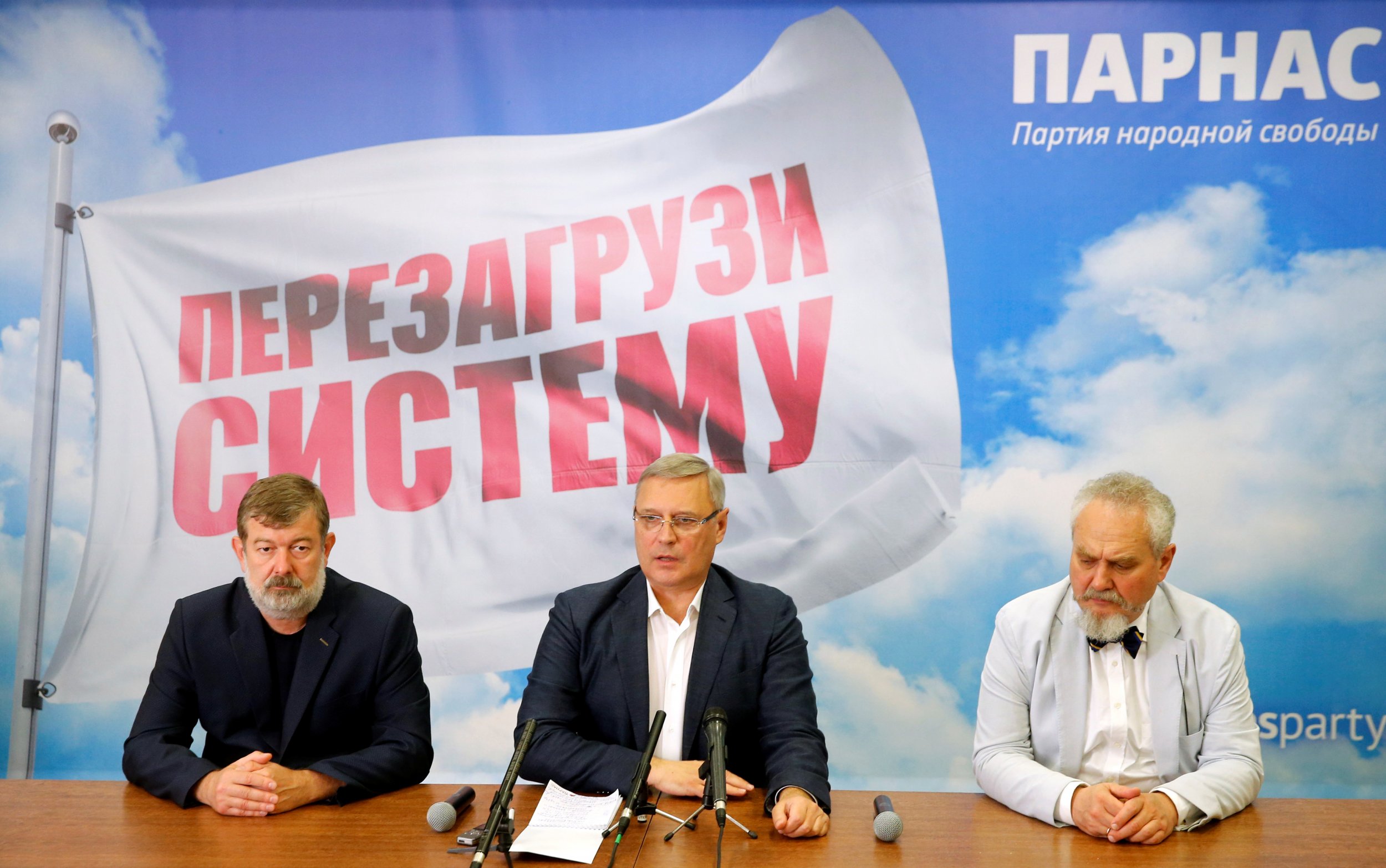 Russian opposition party Parnas will ask for President Vladimir Putin's impeachment if they are elected to parliament next month, one of the party's candidates said in a televised debate.
Parnas, the party formerly led by slain opposition activist Boris Nemtsov, is one of several groups that have been labeled the "non-systemic opposition" which have no presence in parliament but are intensely critical of Putin. This is to distinguish them from parties such as the Communist Party and the nationalist LDPR party, who are in parliament but largely support the Kremlin.
Vyacheslav Maltsev, member of Parnas, was one of six politicians participating in a televised debate on Russian state television, though the debate has no representative from three of Russia's biggest parties—Putin's United Russia, the Communist Party and LDPR.
During his opening statement Maltsev told voters that "every vote for Parnas is a vote against Putin."
"We want to save Russia from revolution," he said. "I am calling for a normal, legal revolution, which can be done only through impeachment. We must remove the main tormentor of our economy from power."
"There are only two parties in Russia, the party for Putin and against Putin," Maltsev said, before turning to the studio public. "Who here is against Putin? Raise your hand."
Maltsev raised his hand, as did a minority of attendants in audience, while no other panelists did.
"The situation is like always, the barons are to blame and the tsar is good," Maltsev said, referring to Putin's persistent reshuffles of government but refusal to step down himself.
Parnas are polling between one and two percent according to independent pollster the Levada Center, however, party chairman Mikhail Kasyanov has said he is hoping for support between seven and 15 percent.
Putin's Impeachment Is Endgame for Russia's Parnas Party | World